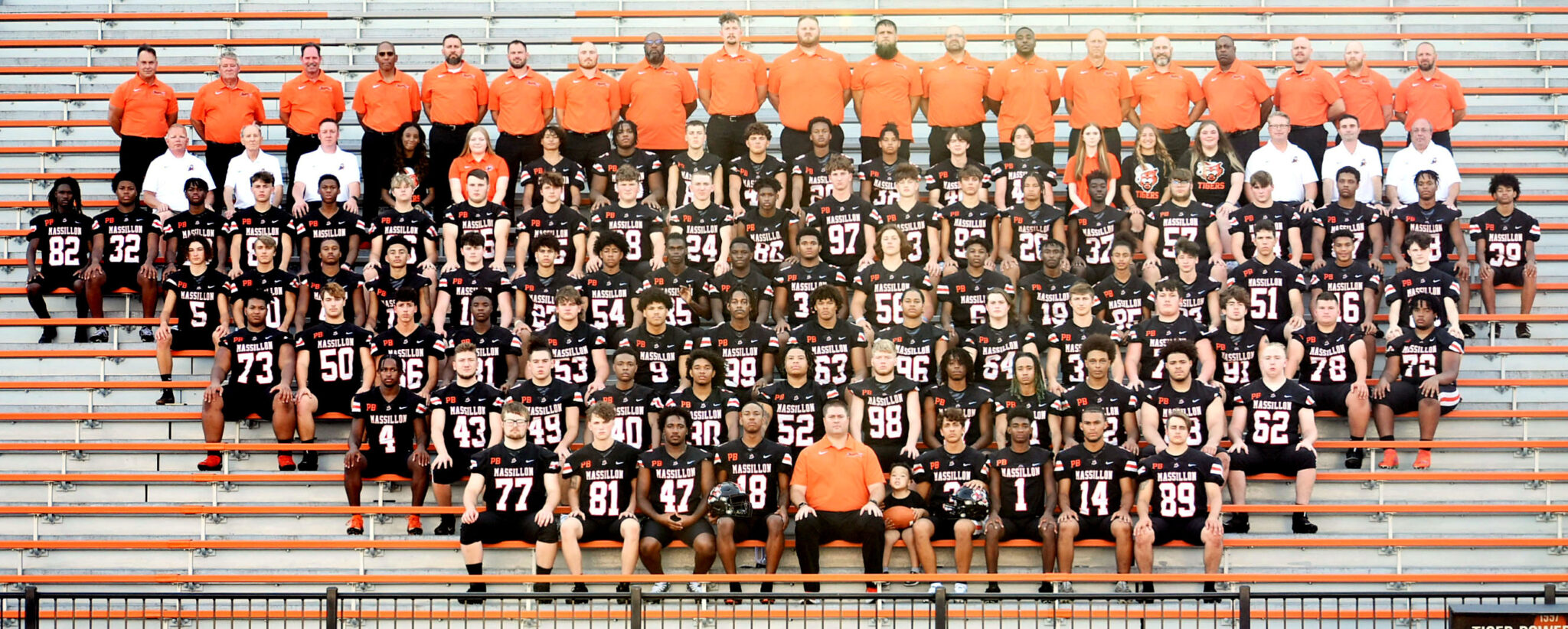 Overall record: 14-1
Regular season record: 8-1
Head Coach: Nate Moore (8th Year)
Record To-Date at Massillon: 83-22
Team Captains: Willtrell Hartson, Zach Liebler, Marcus Moore, Angelo Salvino
All-Ohio: 1st Team:
Playoff Assignment/Computer Ranking: Division II, Region 7, 1st seed
Tournament Results: Regional Champion
All-Time Record: 932-299-36
Series Record vs. Canton McKinley: 75-53-5
Noteworthy Items: (1) Playoffs: Massillon played in its 5th consecutive regional finals game, defeating Uniontown Lake 24-6;  it was the Tigers' 15th regional championship and 5th in the last 6th years; 15 titles is third highest mark in the state among D1 and D2 schools; the Tigers lost in the Division 2 state semifinals 20-41 to Akron Hoban, the eventual state champion.  (2) Youth: Massillon fielded one of its youngest teams ever with just four seniors starting on offense and three on defense; in addition, six starters were sophomores.  (3) McKinley: The Bulldogs were defeated for the seventh consecutive time, with 11 wins in the last 12 games.  (4) Lakewood St. Edward: Quarterback Jalen Slaughter connected with Braylyn Toles on a 24-yard touchdown pass with 11 seconds remaining in the game to pull out an upset victory over St. Edward, 31-28; it was their only regular season loss; the Eagles, ranked in the Top 50 nationally and No. 1 in Ohio at the time, went on to play for the Division 1 state championship.  (5) Austintown Fitch: Massillon handed Fitch their only loss of the regular season, 49-28.  (6) Middletown, Delaware: The Tigers defeated the No. 1 team in Delaware, 42-24.  (7) Strength of Schedule: Tiger opponents compiled a record of 115 wins against 56 losses, a winning percentage of 67.4%; excluding Massillon games, the winning percentage was 72.9%; of the seven Ohio teams on the schedule, six qualified for the playoffs and each won at least one game, except GlenOak, which lost to McKinley.  (8) Federal League: The Tigers finished 4-0 against Federal League teams, including co-champions McKinley and Lake, GlenOak and Perry.  (9) Player Records: Running back Willtrell Hartson set or tied several records, including those for single season yards rushing (Travis McGuire, 1991), single season total touchdowns (Edwin Hill, 1922), single season total points (Edwin Hill, 1922) and career rushing yards per game (broke own record); linebacker Dorian Pringle set new single-season records for tackles-for-loss (Caiden Woulard, 2019) and tackles-for-loss yards (Stefan Laury, 2011); the defense set new records for tackles-for-loss (2005) and tackles-for-loss yards (2021).  (11) Winning streak: Massillon won 12 games in a row.  (12) All-time wins: Head Coach Nate won his 81st game, against Canal Winchester, overtaking Paul Brown in this category.  Brown posted a record of 80-8-2.  Moore's record currently stands at 83-22.
Related Stories
The Big Walnut game was held at Mansfield Arlin Field Stadium
The Uniontown Lake Game was held at Parma Byers Field
The Akron Hoban Game was held at The University of Akron Infocision Stadium