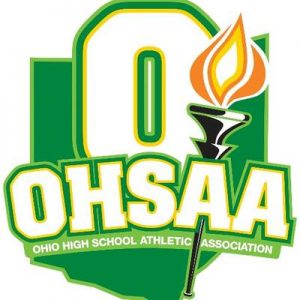 Massillon vs. Moeller Headlines First Week of Action
Some of the best high school football in Ohio this year will occur in Week 1, with many games involving some of the best teams in state, if not the country.  Massillon typically, at least under Head Coach Nate Moore, has opened the season against a powerhouse.  This time it's Cincinnati Moeller.  A huge crowd is expected and the game is sure to grab state-wide attention.  Below is a rundown of this one and some of the other top games around the state.
Massillon at Cincinnati Moeller – The Tigers are one of the best teams in Division 2, while the Crusaders are one of the best in Division 1, so this one presents an intriguing matchup.  Last year Massillon (11-3) finished as regional runner-up after playing in three consecutive state finals.  But this year, with a wealth of skill talent on hand, the finals are once again within reach.  Meanwhile, Moeller (11-4) has experienced a recent resurgence and they advanced last year to the state semifinals before losing to Springfield (13-2), 22-21.  With a host of talent returning, their goal is surely to grab the top prize away from Lakewood St. Edward, a team they defeated on the road last year.  The Crusaders own a 10-2 advantage over the Tigers in an on-and-off series that began in 1980.  Twice they met in the state finals, 1980 in Cincinnati and 1982 at Ohio State Stadium, with Moeller winning both.  The two Massillon wins came in 1995 (21-18) and 1996 (20-15) under Coach Jack Rose.  The Tigers almost grabbed a third in 1990 under Coach Lee Owens.  Unfortunately, an incomplete pass on fourth down was ruled a catch and the Crusaders scored the winning points on the very next play with just seconds left.  This game is a chance for Massillon to make a statement about this year's team, while Moeller can use a victory as a springboard to another successful campaign.
Canton McKinley at Mentor – The Bulldogs will play in a hostile environment for the first of six road games.  Last year McKinley finished 8-5, with a 49-7 loss to the Cardinals (5-6), while working under a new coaching staff and system.  But this Bulldog team is expected to be much improved.  So, this time around the game may be much closer, if not go the other way.
Toledo Central Catholic at Lakewood St. Edward – Last year the Eagles (15-1) bested the Irish (11-3), 33-10.  Can Central make a game of it this year and perhaps find that elusive signature win?
Springfield at Cleveland St. Ignatius – Springfield (13-2) got off to a fine start last year by defeating the Wildcats (8-5), 24-20.  Then, they nearly ran the table, losing by one point to Miamisburg and 23-13 to St. Edward in the state finals.
Cincinnati St. Xavier at Lakota West – St. X has been dominating the Greater Catholic League of late, while West has been the force in the Greater Miami Conference.  Last year these two met in the regular season opener and the Bombers (10-3) came out on top of their 11-2 opponent, 31-14.  But in the playoffs, West turned the tables with a 12-2 victory, only to lose to Moeller 21-17 the following week.
Cincinnati LaSalle at Cincinnati Colerain – Both teams struggled through their seasons last year, with LaSalle finishing 7-6 and Colerain, 5-6.  But this year is a chance for both teams to right the ship.  Colerain hopes to reverse a 20-14 setback from last year.
Cincinnati Elder at Covington Catholic, KY – Last season the Panthers (6-6) defeated Covington (7-3), 28-6.  But this time the game is in Kentucky.
Walsh Jesuit at Cleveland Benedictine – It took two overtimes last year to find a winner, with the Bennies (8-3) coming out on top of the Warriors (11-3), 35-34.  Will this one be more of the same?
Other Games to Keep an Eye On:
Warren Harding at Medina
Solon at Hudson
Wadsworth at Barberton
Toledo St. John's at Dublin Coffman
Upper Arlington at Reynoldsburg
Dover at Mentor Lake Catholic