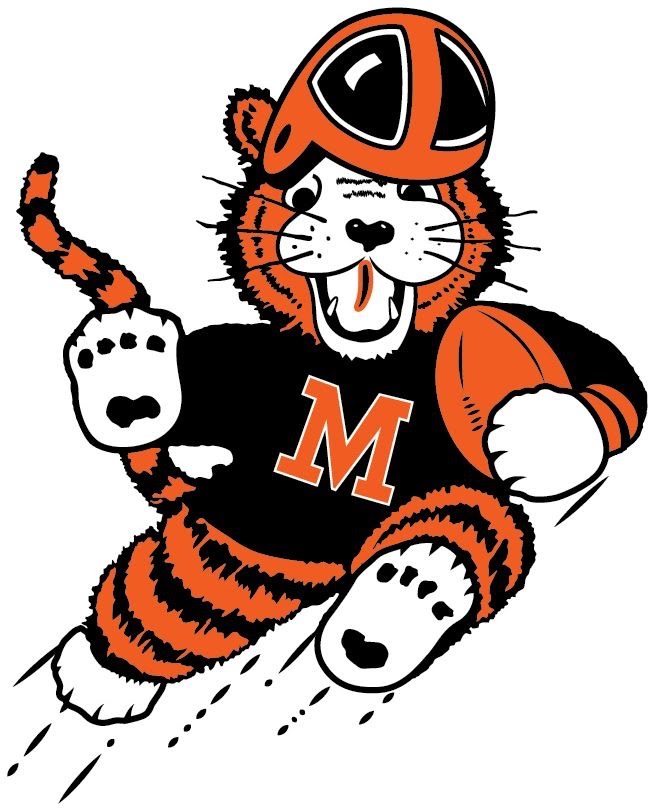 Peter Holland Jr., The Repository
Massillon football's defense brings the pressure, beats Middletown to extend win streak
MASSILLON — On a chilly, fall night at Paul Brown Tigers Stadium, the Massillon Tigers brought some heat to the visiting powerhouse from Delaware, beating the Middletown Cavaliers 42-24 Friday.
Middletown just couldn't handle the pressure. The pressure of Massillon's defensive front, which helped the Tigers win their sixth straight game.
The Tigers' defense got after it as they registered five sacks and a handful of hurries on Middletown's quarterback Austin Troyer. While he did throw for three touchdowns, two in the first half, the Tigers' defensive line made their presence known in the backfield. According to Massillon head coach Nate Moore, the key was forcing Middletown to eliminate running the football and making the Cavs a one-dimensional offense.
"I thought they played well," Moore said after the game. "They couldn't run the ball on us, at least consistently and that was key to the ballgame. Even when they were a good throwing team, we were able to make them one-handed. Then when you get to them in long situations … we were able to bring the pressure and started to get home during the game."
2022 Ohio high school football:scores, schedule for Greater Canton
Dorian Pringle, Michael Wright Jr. and Malachi Card were the sack leaders on Massillon's defense. Brandon Carman forced a fumble, and Chase Bond recovered it early in the third quarter. Cody Fair also recovered a fumble created by Pringle and Ryan Page.
"We had to get the ball out quickly. No. 45 (Wright Jr.) is a wonderful football player," Middletown's coach Zachary Blum said. "I'm sure he is going to play Power 5 football somewhere. Their linebackers did a great job in the pressure game. Our thought is to get the ball out quickly, hit on the edges  and the perimeter and make these guys tackle in space."
Massillon's defense prevented that for the most part. Middletown did take an early 12-0 lead, then it was all Massillon. The Tigers (6-1) scored 35 unanswered points to take control of the game.
"After that first touchdown, it was kind of a wake-up call for us and it kind of set the tone for us the rest of the game and we knew what we were getting ourselves into," said Zach Liebler, who led the Tigers in receiving yards with 56 yards and a touchdown.
What was working for the Tigers was running the football, led by senior Willtrell Hartson again. He ran for 198 yards and three touchdowns a week after netting 274 yards in their victory over Austintown Fitch. Sophomore quarterback Jalen Slaughter threw three TD passes and was 10-of-18.
Hartson said the Tigers got off to a slow start, "but we picked it up and started running hard."
Liebler gave credit to Massillon's defense for its limitless amount of pressure. "They completely dominated the game … to put the pressure on the quarterback and stop the run game."