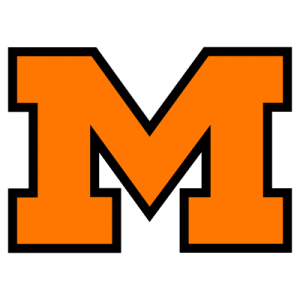 2022 Booster Club Report – Week 13 – Post-Big Walnut
Massillon (11-1) defeated Big Walnut (10-3), 42-21 to run their winning streak to 11 games and advance in the playoffs.  The Tigers will play next against Uniontown Lake (12-1) in the regional finals, this Friday at 7:00 pm in Parma Byers Field.
Big Walnut

It was a full effort in Massillon's victory over Big Walnut.  Although the Tigers fell behind 9-0 early on account of a kickoff return to open the game and an interception that was turned into a field goal, they ripped off four unanswered in five possessions to take a commanding 28-9 lead midway through the third quarter.  After that, they simply played good enough to match Big Walnut's two scores, with one coming against the first unit and the second against the backups. The defense once again played a stellar game, recording 12.0 tackles-for-loss, which is an all-time Top 10 mark.
Massillon has made a fine showing in these early playoff rounds, averaging 41 points a game and giving up 9.  The starting defense, however, is giving up just 3 points a game.
Head Coach Nate Moore said that it was a well-played game.  Very physical. More than in last year's 38-0 win.  And the Tigers used a good run-pass balance.
Stat leaders:
Running back Willtrell Hartson: 29 carries for 211 yards and three touchdowns.
Running Dorian Pringle: 6 carries for 37 yards
Quarterback Jalen Slaughter: 8 of 14 for 130 yards and 3 touchdowns.
Wide receiver Braylyn Toles: 6 catches for 110 yards and 2 touchdowns.
Wide receiver Ardell Banks: 2 catches for 20 yards and 1 touchdown
Linebacker Dorian Pringle: 6.5 tackle points (4-5); 2.5 tackles-for-loss
Safety Ryan Page: 6.0 tackle points (5-2)
Linebacker Cody Fair: 5.5 tackle points (3-5); 3.0 tackles-for-loss
Uniontown Lake
Lake is the only Federal League team that Massillon has not played.  That will change on Friday.  This game was anticipated since the start of playoffs, but a damper has been placed over it with the apparent loss of Lake's star running back Matthew Sollberger.  Coming into last Friday's game, Sollberger had rushed for 1,213 yards and was a key factor in their 12-1 record.  He will be greatly missed by the Blue Streaks.
Lake's offense averages 31 points per game, with a run-pass ratio consistently hovering around the 75% mark.  They also average 309 yards per game with their spread offense, with 180 on the ground and 129 in the air.  The quarterback is junior Cale Jarvis (5-10, 290), who had been splitting time with senior William Butler (6-3, 215).  But with the loss of Sollinger, Butler is now the starting running back and Jarvis will play full time at QB.  Jarvis this year has completed 65 of 104 passes (63%) for 1,213 yards (18.7 yards per rec.) and 14 touchdowns, with 6 interceptions.  Butler has rushed for 761 yards (5.1 ave.) and scored 18 touchdowns.  In front of those two is a large offensive line that averages 6-3″, 269 lbs.  At least three of the lineman are considered excellent football players, led by senior Stiles Diesz (6-4, 285).  The primary wide receiver target is All-County senior Dylan Snider (5-11, 165).  Entering last week's game he had caught 26 passes for 729 and 11 touchdowns.
The defense gives up an average of 12 points per game.  They align in a 4-4 with cover-3, similar to the Tigers' last three opponents.  The best players are senior defensive lineman Riley Fuimaono (6-1-230) and Snider, who plays safety.
Depth could become a factor for the Blue Streaks as they play no less than six players on each side of the ball.
Both Massillon and Lake have played three common opponents, with Massillon winning all three and Lake winning two:
Massillon
Canton GlenOak: 35-7
Canton McKinley: 23-13
Perry: 48-7
Lake
Canton GlenOak: 27-20
Canton McKinley: 26-36 L
Perry: 35-7
In the McKinley game, Lake led in total yards, 338-298, but suffered two crucial turnovers in their own territory that led to Bulldog scores.  In essence, it was a pretty even game.  But McKinley did run the ball 85% of the time.
Go Tigers!