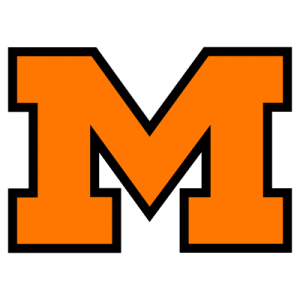 2022 Booster Club Report – Week 8 – Post-Canisius, NY
Massillon (6-1) defeated Canisius, New York (3-3), 42-7.  The Tigers will now take a week off before hosting Canton McKinley (4-4).
7th Grade (3-5): Lost to Canton 40-20.  Their season is finished.
8th Grade (7-0-1): Defeated previously unbeaten Canton, 27-14.  Their season is finished.  This class is unbeaten over the past two years.
9th Grade (5-3): Defeated Cleveland St. Ignatius (5-2-1), 12-0.  The Wildcat's other loss was 28-27 to Lakewood St. Edward, while the tie was against Avon.  Massillon plays Avon at home on Thursday, October 13, at 6:00 pm.
Junior Varsity (6-1): The game with Brush was canceled.  Plays RICC Canada Varsity on Friday, October 14, at 7:00 pm.
Canisius, NY

It was a most unusual game.  Canisius (3-3) led in first downs, 14-12.  They led in plays run, 63-36.  They held the ball for 23 minutes longer.  And the Tigers just couldn't get off the field on defense.  The Crusaders' sprint run game to the perimeter and short passes kept many drives alive, as nearly half of the drives ended in the Massillon half of the field.  But in the end, it was the scoreboard that counted the most and Canisius managed to achieve just a single touchdown.
One problem was that the Tigers scored so quickly when they had the ball.  Their first five TDs came on the end of drives lasting just 3, 2, 3, 4 and 3 plays in building a 35-0 lead by early in the third quarter.  Another issue was that the game mimicked that of many previous seasons when facing opponents in a game prior to Beat McKinley Week.  The level of intensity was just not there for all four quarters.  I guess that's just the nature of the beast.
Nevertheless, this one was over by halftime, with Massillon ahead 28-0.  And they had only run 15 plays to get there.  Yes, they ran only 36 plays for the entire game, but they averaged 8.8 yards per play against a team that really wasn't all that bad.  Massillon just had too many athletes on the field.
Quarterback Jalen Slaughter was sacked on the first play and did throw an incomplete pass on the next try.  But then it was time to light it up, which came on a 63-yard pass to Kyler Wiggins.  After that, Slaughter did just about what he wanted.  It also helped that Canisius was loading the box to stop Willtrell Hartson, which left the receivers in one-on-one coverage, setting up many mismatches.
Defensively, the front seven completely controlled the run game up the middle and pressured the quarterback all night.  They recorded nine tackles for loss for negative 37 yards, including a pair of quarterback sacks.  They also had two pass interceptions.  And, accounting for the lost yardage, held the rushing attack to just 1.6 yards per attempt.  The quarterback did complete 60% of his passes, but just for 7.5 yards per catch, which wasn't enough to get it done when it counted the most.
"It was a really strange game," said Massillon Head Coach Nate Moore, who is just two wins away from tying Paul Brown's all-time win record as a Tiger coach.  "A strange flow to the game.  We scored so fast that they were able to hold onto the ball a lot.  I wish we were able to put them away earlier.  It was just a miserable game.  But we scored six touchdowns on 36 plays.  Defensively, we played well for a lot of the game.  But they were able to put some drives together.  I'm happy it's over."
The guest players this week were offensive lineman Mike Mercurio and linebacker Chase Bond.
Mercurio – "They were big on the the D line.  I felt we came out really fast, but then slowed down.  I don't know why."
Bond – "They were a good team.  A lot of short passes.  This team didn't give up.  They just kept going."
Stats leaders:
Quarterback Jalen Slaughter: 7 of 16 for 141 yards, 0 interception and 3 touchdowns
Running back Willtrell Hartson: 8 carries for 101 yards and 2 touchdowns; 1 receiving touchdown
Wide receiver Kyler Wiggins: 2 receptions for 82 yards and 1 touchdown
Wide receiver Ja'Meir Gamble: 2 receptions for 43 yards and 1 touchdown
Linebacker Cody Fair: 8.5 tackle points (5-7); 2 tackles-for-loss
Cornerback Zach Liebler: 8.0 tackle points (7-2)
Linebacker Dorian Pringle: 6.0 tackle points (5-2); 4.5 tackles-for-loss
Safety De'Aire Pringle: 6.0 tackle points (4-4)
Safety Ryan Page: 5.0 tackle points (5-0)
Defensive lineman Mike Wright Jr.: 2.0 tackles for loss
Interceptions by linebacker Maverick Clark and Adonis Vaughan
Canada Prep RICC
In a rare scheduling ploy, Moore decided to take an open date in Week 9 as he was unable to secure a suitable pre-McKinley opponent.  Instead, he opted for a junior varsity game against Canada Prep's RICC varsity team.  And it will be played on a Friday night under the lights with all the normal varsity game festivities, except for fireworks.  "I'm excited to get our young guys out there and see what they can do under the lights on a Friday night," said Moore.
For this game, Massillon will suit up every varsity player, except for the normal starters.  So it will be somewhere between a varsity and a JV squad.
Incidentally, the open date will result in the Tigers receiving an average of the other nine games in the computer rankings and it will actually provide a benefit in that RICC has yet to win a game.
Schedule to date:
Cincinnati LaSalle: 70-7 L
The Hun School, NJ: 49-6 L
Erie McDowell, PA: 48-6 L
Academy of the New Church, PA: 35-34 L
RICC is comprised of a mixture of Canadian and international players.  Their roster is on the smaller side and they have struggled with the American game.  Their strength is in the size of the offensive and defensive lines, which may present some challenges for their Massillon counterparts.  The quarterback is pretty good and he has some fine receivers to target.  But the Tigers will have a decided advantage in the skill positions.
The RICC offense normally aligns with the quarterback in the shotgun, a single running back, three wide receivers and a tight end.  Defensively, they use a 4-3 front group with two deep safeties.
Go Tigers!