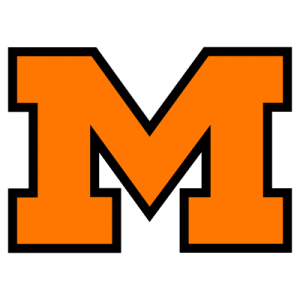 2022 Booster Club Report – Week 7 – Post-Middletown, DE
Massillon (5-1) defeated Middletown, Delaware, 42-24.  The Cavaliers are the No. team in Delaware.  This week Massillon plays Canisius, New York (3-2).  The all-time series is tied 1-1.
7th Grade (3-4): Defeated Central Catholic 7th & 8th, 26-12.  Plays Canton at home (PBTS) on Tuesday, October 4, at 6:00 pm.
8th Grade (6-0-1): Defeated Akron Jennings, 35-12.  Plays Canton at home (PBTS) on Thursday, October 5, at 6:00 pm.
9th Grade (4-3): Defeated University School, 58-20.  Plays Cleveland St. Ignatius at home on Thursday, October 6, at 6:00 pm.
Junior Varsity (6-1): Defeated Ironton, 14-12.  Plays Lyndhurst Brush on Saturday, October 8, at 10:00 am.
Middletown, DE
The Cavaliers struck early with an effective passing attack.  Scoring on  their first and third possessions of the night, quarterback Austin Troyer completed 10 of 15 passes for 171 yards, including long completions of 29 and 30 yards.  But after that, Massillon pulled up the corners and safeties and blitzed often.  That kept Middletown in check for the better part of the next two quarters, while the Tigers built an insurmountable 35-12 lead by the end of three.
The offense also started out slowly.  Massillon had practiced against an odd front all week and then Middletown came out with an even front.  It took a couple possessions to adjust, but then the "O" just took off, scoring touchdowns on its next three possessions and rolling up 148 yards of offense on 21 plays.
Willtrell Hartson had another good night, recording his 7th consecutive game of 100 yards or more rushing.  This time he rambled for 198 yards and scored three touchdowns, bringing his season totals to 1,096 yards and 16 rushing touchdowns.  Quarterback Jalen Slaughter also had an effective night, tossing three touchdown passes, two to Ardell Banks (7) and a third to Kyler Wiggins, his first of the  year.  The offense converted 6 of 11 third down tries.  For the season, Tigers have been successful 51% of the time on third down, which is the best mark achieved during Nate Moore's 8-year tenure as head coach.
On defense, the front seven continues to excel, this time holding the Cavaliers to negative ten yards on the ground.  They also sacked Troyer five times for a loss of 57 yards.  Middletown only converted 4 of 12 third down tries.  For the year, the Tigers have surrendered just 2.8 yards per rush, a mark matching that of Massillon's great rushing defense of last season.  The group has also sacked the quarterback this year 16 times, which ranks 7th all-time for a complete season.  The record is 29 and it may be in jeopardy of falling.
"That was a good football team," said Moore.  "The quarterback was as good as advertised.  They had treat receivers.  WE got pressure on the quarterback.  Got some stops.  Got the offense going.  And it secured the game."
The guest players were Willtrell Hartson, Mike Mercurio and Chase Bond.  Their comments were as follows:
The team started off slowly and then picked it up. (Hartson)
This deep into the season, the game is not necessarily slowing down, but getting easier. (Mercurio)
It was a great feeling picking up the fumble.  But the stumble slowed me down.  The next time I plan to score a touchdown. (Bond)
Middletown didn't quit, unlike Fitch, and always played to the whistle. (Mercurio)
Constant defensive pressure on the quarterback disrupted the passing game. (Bond)
Stats leaders:
Quarterback Jalen Slaughter: 10 of 18 for 148 yards, 0 interception and 3 touchdowns
Running back Willtrell Hartson: 28 carries for 198 yards and 3 touchdowns
Wide receiver Zach Liebler: 4 receptions for 56 yards and 0 touchdowns
Wide receiver Ardell Banks: 3 receptions for 52 yards and 2 touchdowns
Safety Ryan Page: 7.5 tackle points (6-3)
Defensive lineman Michael Wright Jr.: 4.5 tackle points (4-1), 3.0 tackles-for-loss, 1.0 sack
Linebacker Dorian Pringle: 4.5 tackle points (3-3), 3.5 tackles-for-loss, 2.0 sacks
Defensive lineman Malachi Card: 3.0 tackle points (3-0), 2.0 tackles-for-loss, 2.0 sacks
Canisius, NY
Massillon will face Canisius this Friday in a battle of Ohio vs. New York.  The Crusaders are making their third trip to Tigertown, having won the first encounter, 45-35, and dropped the second (last year), 23-13.  Canisius appears to be struggling somewhat this season, while dealing with a roster of just 30 players.  Although, they have won three of five games.  Their scores so far:
Walsh Jesuit (5-2): 6-48 L
Aquinas Institute (1-4): 14-13 W
WNY Maritime / Health Sciences (co-op) (0-2): 43-30 W
St. Joseph Collegiate (4-1): 33-22 W
Lancaster (5-0): 20-24 L
"I like the out-of-state matchups," said Moore.  "Seeing what they are doing."  He also said that Massillon in this one represents the state of Ohio.  He's hoping the team will have an Ohio flag in their hands when they come out of the tunnel on Friday.
Offensively, Canisius lines up in multiple formations, often employing four wide receivers in a twin set.  The offensive line is good up the middle, while they have a big, strong running back in junior Dyrell Howard (6′-1″, 220).  Quarterback Nicholas Penuvchtev is a good player and can make plays.  His primary receiver is sophomore Jayden Clark (5′-11″, 175).  But also keep an eye on senior Mike Doctor (6;-2″, 195).
Defensively, they utilize four linemen, while the secondary aligns in a 2-high set with quarter coverage.  The best player on the line is Howard.  The top linebacker is junior Nyzell Lash (6.-0″, 180), who is their No. blitzer.
Depth and experience could be issue for the Crusaders.  Five starters go both ways.  In addition there are only three seniors on offense and three on defense.  Finally, Moore believes that there are areas that the Tigers can exploit.