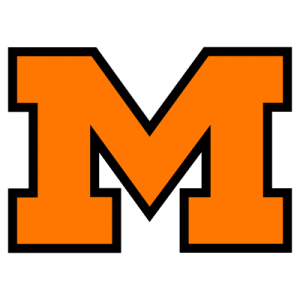 2022 Booster Club Report – Week 3 – Post-Mansfield
Massillon (2-1) traveled to Mansfield last Friday and came away with a 33-0 victory.  The Tigers currently lead the series, 44-4-5.  Massillon returns home next week to face Warren in the first of six and possibly eight consecutive home games.
7th Grade (1-2): Lost to Akron Armor (club team), 54-14.  Plays Warren at home (PBTS) on Wednesday, September 9, at 6:00 pm.
8th Grade (3-0): Defeated Mansfield, 39-22.  Plays Warren away on Wednesday, September 9, at 6:00 pm.
9th Grade (2-1): Defeated Mansfield Junior Varsity, 42-20.  Plays Warren Harding away on Thursday, September 10, at 5:30 pm.
Junior Varsity (3-0): Defeated Canton McKinley, 50-6.  Plays at Warren Harding on Saturday, September 10, at 11:00 am.
Defense carried the day in shutting out Mansfield at Arlin Field last Friday, giving them their first loss of the season.  On the heels of a record-setting 15 tackles-for-loss against Canton GlenOak, the D recorded 12 TFLs against the Tygers.  In addition, they held Mansfield's rushing attack to negative 30 yards, which is the third fewest rushing yards allowed in a game throughout Massillon's long history.  Mansfield was stuffed up the middle, the linebackers were flying to the edges and the various blitzes were simply overwhelming.  Plus, the whole front group was extremely physical.  In the air the Tygers did complete 15 of 24 passes, but most of them were halted within a few yards of the line of scrimmage, owing to the great pursuit and fundamental tackling of the secondary and outside linebackers.
Overall, the Tygers advanced no further than the Massillon twenty yard line: once via a long pass on the last play of the first half and a second time near the end of the game against the backups.  Put it all together and Mansfield finished the game having been shut out for the first time since they lost 35-0 to Perry in the first round of the 2015 playoffs, a string of 82 games.
Offensively, the Tigers used a balanced attack to take control early, rushing for 115 yards and passing for 146.  While running only 44 plays, they averaged 5.9 yards per play, which is a shade below average for a Nate Moore team.  Willtrell Hartson rushed for a third consecutive 100-yard game, this time putting up 101 yards at 6.3 yard per carry.  But according to the Mansfield coach, his defense played much better than the offense.
If you check back after Week 10, you may find that this Mansfield team finished the season 7-3 or 8-2 and qualified for the Division 3 playoffs.  They have the athletes.  It's just that playing the Tigers, currently ranked No. 217 in the nation by calpreps.com, may be a bit too much for them.  Regardless, the game was sure to prepare them for the difficult ones ahead, just like Moeller did for Massillon.
"We had a great week of practice," said Head Coach Nate Moore in his opening remarks.  "Our pre-game focus was really good.  All those things are steadily getting better and better.  This is a talented football team.  Toughness, speed and strength.  Focus and discipline need to be homed in on.  And we have made some tremendous strides in those areas.  The unit leaders have really helped."
Moore then got down to talking about last week's Mansfield game.  "I'm really proud of these guys," he said.  "We ran the ball really well.  Some things could have been better.  The offensive line has a ways to go, but they've been  getting better.  The defense was lights out."
Moore remarked that Mansfield was using an unorthodox defensive alignment in their front group.  Sometimes it worked and sometimes it didn't.  But when it didn't, it resulted in a big play.  Nevertheless, he felt that the offensive line did a great job of blocking it.
Guest players were Christian Kring, Sam Snodgrass, Angelo Salvino and Cody Fair.  "We fixed up a lot of mistakes from the week before," said Kring.  "We were much more physical on both sides of the ball."  "We played a great game as a whole,"  added Fair.  "Every week we've gotten better defensively."  Salvino said that a big advantage for the Tigers came on special teams.  "That really set us apart," he said.
Stats leaders:
Quarterback Jalen Slaughter: 10 of 16 for 146 yards, 0 interception and 2 touchdowns
Running back Willtrell Hartson: 16 carries for 101 yards (6.3), 1 touchdown; also caught a 43-yard touchdown pass
Ardell Banks: 3 receptions for 58 yards, 1 touchdown
Kyler Wiggins: 3 receptions for 18 yards, 0 touchdowns
Ryan Page: 5.0 tackle points
Dorian Pringle: 4.5 tackle points
Maverick Clark: 4.0 tackle  points
Team: 12 tackles-for-loss for 59 yards
This week marks the 87th renewal of the Massillon-Warren rivalry.  The first game was played in 1921 and the Tigers lead the series 58-25-3.  They have also won the previous six meetings, including last year's 49-46 track meet.  But this time the game is in Paul Brown Tiger Stadium.  "We're happy to be back at home," said Moore.
Quarterback Dalys Jett returns from last year, when he had a career day against Massillon by completing 21 of 34 passes for 358 yards and six touchdowns.  But gone are stellar receivers Tariq Ivory (10-182-2) and Dom Foster (5-100-3).  Jett is also questionable this week due to an injury, a setback for which he sat out last week's game.
Offensively, Warren uses the spread with formations similar to Massillon.  Some 2-back sets and some heavy near the goal line.  Players to keep an eye on:
Senior left tackle Tamairi Jackson (6′-1″, 290 lbs.).  Has really good feet and base.  Comes off the ball and finishes really well.
Junior running back Ryan Powell (6′-1″, 215 lbs.).  A 3-star recruit according to Rivals.com.  Has several Division 1 offers.  Runs with good vision.
Senior quarterback Dalys Jett (5′-10″, 165 lbs.).  Runs a lot more this year.  Questionable for Friday.  May be replaced by sophomore Drew McKowan (6′-3″, 170), who is also a good athletic player and effective runner.
Defensively, the Raiders align in a 4-3 with either cover-4 and cover-2, depending on the situation.  The best player is cornerback Dalys Jett.
Depth and experience could both be issues for Warren in that seven players start on both sides of the ball and they have only four senior starters on offense and four on defense.
Go Tigers!