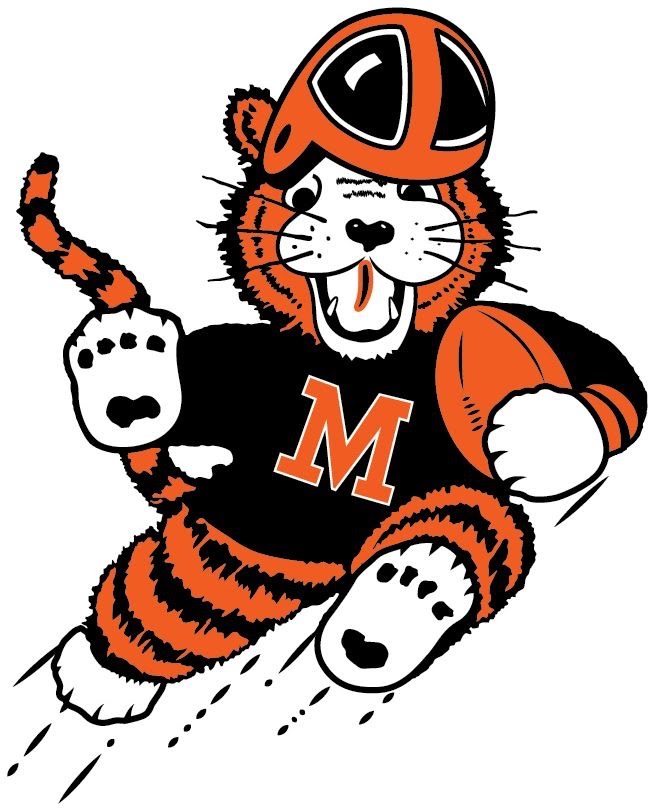 Peter Holland Jr., The Repository
Jalen Slaughter shines with four touchdowns in Massillon's win over Warren Harding
MASSILLON — The Warren Harding Raiders woke up a sleeping giant behind center.
Massillon sophomore quarterback Jalen Slaughter took a step forward on Friday night as he outshined the Raiders with a four-touchdown performance. The Tigers defeated Harding 41-12, marking their third straight victory.
"I thought he operated very efficiently tonight," Massillon head coach Nate Moore said about Slaughter. "I'm very proud of him."
Harding coach Steve Arnold also was impressed by Slaughter's performance. Slaughter completed 14 of 19 passes for a season-high 248 yards. While a couple of his throws almost resulted in turnovers, Slaughter was poised and confident in the pocket and was able to find the open men, including his No. 1 target, Ardell Banks. Banks caught two of Slaughter's passing touchdowns and led the team with 132 receiving yards. His other two touchdowns were to his sophomore targets, Nolan Davenport and Braylyn Toles.
"I thought he threw some balls that were spot on," Arnold said about Slaughter. "Those were some dimes there. He played well tonight, throwing four touchdown passes. I thought he was really impressive as a sophomore."
Massillon's defense wasn't as dominant as the last couple of weeks. The Tigers allowed 246 total yards of offense but made important stops when needed. The Tigers were called for five personal foul calls and gave away 119 yards on penalties overall.
"We got to clean that up and play better, but I thought our kids played with great effort," Moore said.
The Raiders set the tone first when their quarterback Dalys Jett made an impressive 78-yard scramble at the beginning of the first quarter, making one defender miss and outrunning the rest of the Massillon defense for a touchdown. Jett led Harding with 99 rushing yards along with 125 passing yards and a touchdown through the air.
"I thought we were going to throw the ball, but knowing Dalys, once he gets some space, it was there for him," Arnold said. "He has had better games. I don't think he played well and he'll be the one to tell you because he's honest with himself, but one thing that he does is compete."
After the run, Massillon responded with 27 unanswered points. Slaughter threw three touchdown passes and Willtrell Hartson added one on the ground to end the half with the lead at 27-6. The running game picked up the pace in the second half as the Tigers continued to feed the ball to Hartson and Dorian Pringle. Sophomore Peytton Mitchell, who came in late in the fourth quarter, added 50 more yards on the ground and a touchdown to seal the victory.
Special teams miscues also hurt Harding. That included allowing a blocked field goal by Massillon's Jaden Welch. Arnold was disappointed with those areas on Friday.
"We got tired and worn down," Arnold said. "We got to execute and play better and continue to practice hard and get better each day. Also the miscues on special teams, we can't do that. We've been working on special teams since May. It was inexcusable."
The Tigers will be at home for the rest of the regular season. However, they will deal with a tough stretch starting next week, when St. Edward comes to Paul Brown Tiger Stadium.
"We got to have a great week of practice and get a great plan together and play hard," Moore said.