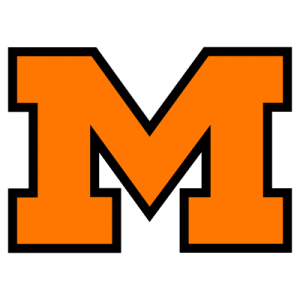 2022 Booster Club Report – Week 1 – Post-Moeller
Massillon (0-1) opened the season with a 49-31 loss to Cincinnati Moeller, a team that was a Division 1 semifinalist in 2021, losing to Springfield, 22-21.  But the Crusaders did defeat eventual state champion Lakewood Edward in the regular season.  Next up is a road game against Canton GlenOak, with the kickoff slated for 7:00 pm.
7th Grade (0-1): Lost to Akron Ellet combined 7th and 8th grade, 54-14.  Plays Canton GlenOak away on Tuesday, August 23, at 6:00 pm.
8th Grade (1-0): Defeated Akron Armor (private program), 21-20.  Plays Canton GlenOak at home (MJHS) on Wednesday, August 24 a6 6:00 pm.
9th Grade (0-1): Lost to Cincinnati Moeller, 19-14.  Plays Canton GlenOak at home on Thursday, August 24 at 6:00 pm.
JV (1-0): Defeated Cleveland St. Ignatius, 13-7.  Plays Canton GlenOak at home on Saturday, August 26 at 10:00 am.
Former Washington Redskins (Commanders) Coach George Allen, who traditionally fielded older players on his squad, was once asked in a press conference when it was that a team with youth and vitality was good enough to beat a team with age and experience.  Allen responded that it happens when the team with youth and vitality has acquired enough age and experience.  And that about sums up last Friday's game.  Moeller, a senior-laden team, was the one with the age and experience, while the Tigers were stacked with youth, and as a result they had those costly first-game errors.  This will be a very good team.  But first, they need to get some field time.
"We played a very good team, but had execution errors," said head coach Nate Moore.  "We're not happy with the loss.  We're looking forward to getting better.  It (the game) exposed our weaknesses."
Special teams and the defensive secondary had the most glaring issues.  But the passing game also had too few moments of glory. Massillon fumbled the opening kickoff, which led to a quick score by the Crusaders.  In effect, it was a 14-point  swing.  Had the ball been retained, the field was wide-open for a sprint to the house.  An extra point kick bounced off the upright, negating the try.  A punt rolled backward into the end zone for safety.  And a field goal attempt was blocked.  That play coming after a 3rd and goal at the six yard line that resulted in 23-yard loss due to a sack.
The secondary struggled with alignment and coverage and surrendered five long passes of at least 25-yards each, four of which went for scores.  And the Tiger passing game was effective only 37 percent of the time, with several passes being dropped.
But there were also several positives.  Special teams returned two kickoffs into Moeller territory, both of which kick-started touchdown drives.  The offensive line did an outstanding job in the run game, helping Willtrell Hartson to 126 yards and four touchdowns.  And the line only allowed one quarterback sack, that when the QB simply hung onto the ball too  long.  As a unit, the offense converted 8 of 15 3rd down situations for first downs.  And quarterback Jalen Slaughter did seem to get more comfortable in the pocket as the game went along.  Plus, the offense scored 31 points against one of the best teams in Ohio, which shows a lot of promise.  Defensively, they held Moeller's potent rushing attack under 200 yards, at 4.8 yards per carry.
Moeller, on the other hand, played nearly mistake-free football, other than a few penalties. The two quarterbacks, Luke Dunn and Andrew Robinson, combined to complete 15 of 21 passes for 332 yards and four touchdowns.  Seven of the passes went to Tennel Bryant, for 230 yards and three scores.  OSU-bound running back Jordan Marshall rushed for 139 yards at 8.2 yards a clip.  Those four players were pretty much all of the offense.
In spite of all that, the Tigers had an opportunity to really close the gap with seven minutes remaining and down 42-31.  That's when kicker Vinnie Keller perfectly executed and recovered an onside kick.  But unfortunately the Tigers could only advance two yards and surrendered the ball on downs.
But with better execution on  Massillon's side, the game would have certainly been much closer than the final score indicated.  The good news is that all of these mistakes are correctable and the team will improve as it gains more age and experience.
"I  was impressed with the way our kids played," said Moore at the season's first Booster Club meeting.  "They played hard.  And we have some good film on them."
Stats leaders:
Quarterback Jalen Slaughter: 13 of 34 for 165 yards and 0 touchdowns
Running back Willtrell Hartson: 26 carries for 126 yards (4.6)
Ardell Banks: 4 receptions for 84 yards
Kyler Wiggins: 4 receptions for 48 yards
Dorian Pringle: 6.0 tackle points
De'Aire Pringle: 5.0 tackle points
Cody Fair: 4.0 tackle points
Next up for Massillon is a game against Canton GlenOak.  This is the 18th meeting between the two schools in a series that started in 1982.  The Tigers currently hold a 13-4 edge.  Coach Moore said that the Eagles are much improved from a year ago and will continue to get better, as they have a really good sophomore class.  Last week, the Eagles defeated Shaker Heights, 51-24.
GlenOak is led offensively by two brothers: sophomore quarterback Adrion Burt and junior running back Avantae Burt.  Avantae is a stud of a running back according to Moore.  He is as skilled as Moeller's running back, although not as big, at 5′-8″, 165 lbs.  Adrion runs like a running back, with speed and power and has a big arm. It's no secret, then, that the Eagles prefer the run to the pass, behind these two highly-skilled players.
Defensively, GlenOak aligns in a 3-4 and 4-3, with mostly cover-3 secondary.  Keep an eye on senior linebacker Jayden Gorman (6′-2″, 205 lbs.).   He is their best defensive player.
Guest players for the evening were Cody Fair, Freddie Lenix Jr., Dorian Pringle and Christian Kring.
The Booster Club is sponsoring a bus to the Mansfield game, scheduled for September 2.  The cost $30.00 and does not include a game ticket.  Sandwich and drink will be provided.  For tickets, contact Bill Brown at (330) 704-2548.