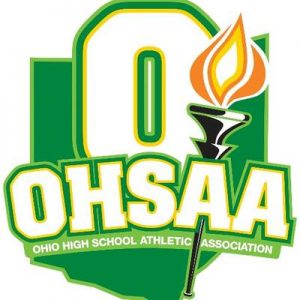 Don Engelhardt, massillontigers.com
Massillon Rolls Past Perry, Advances to Playoffs Second Round
MASSILLON — Top-seeded Massillon (9-1) wasted no time in establishing dominance in this playoff game enroute to a 48-7 pasting of neighborhood rival and No. 16 Perry (4-7).  On the first play from scrimmage sophomore quarterback Jalen Slaughter unloaded deep to senior wide receiver Ardell Banks on a 72-yard touchdown.  Banks, who had beaten two defenders with his 4.44 speed, first juggled the slightly overthrown ball and then quickly secured it, sprinting untouched the rest of the way.  The remainder of the night was "ground and pound" as the Tigers scored touchdowns on seven of their eight possessions, while punting only once.
For the game, Massillon rolled up 410 yards of offense in just 38 plays, while averaging a whopping 10.8 yards per play.  Leading the attack was senior running back Willtrell Hartson, who recorded his 10th consecutive 100-yard game, matching the record set a few years ago by Jamir Thomas.  He finished night with 14 carries for 111 yards and three touchdowns.  For the season Hartson has now gained 1,448 yards (7th all-time; the record is 1,976) and scored 23 rushing touchdowns (4th all-time; the record is 33).
Slaughter also had a fine outing, completing 7 of 9 passes for 143 yards and a touchdown.  His main target was Banks, who recorded six catches for 150 yards and two scores.  The latter came via a halfback from wide receiver Braylyn Toles.
Also matching a record was Nate Moore, who won his 80th game as Tiger head coach, matching that of the great Paul Brown, who set the mark in 1940.
It was an uncharacteristic night of football; a night of chippyness and cheap shots and the fans of both teams vociferously disagreeing with many referee calls.  But in between, some great football was played.
Perry tried their best to establish a ground game with their antiquated Wing-T offense, but the Tiger D was just too large, too quick and too talented to allow the Panthers to finish any drive until the second team was inserted late in the game.  The Perry passing game didn't help any, as it was simply ineffective (2 for 10 and 2 interceptions.).
Massillon scored twice in the second quarter to take a 21-0 lead into the locker room.  The first came at the end of a 10-play, 83-yard drive when Hartson bulled up the middle for a 4-yard touchdown.  The third of the night TD was set up by a 50-yard pass interception return by Zach LIebler, who had stepped in front of the intended receiver to snag the ball.  Three plays later the Tigers were sitting in the end zone courtesy of Hartson's 19-yard run around the left end.
The onslaught continued in the second half, with Massillon scoring on three straight possessions: a 37-yard power run up by the middle by Hartson, the aforementioned 28-yard halfback pass to Banks and a 3-yard run by Mylen Lenix.  The third score came at the end of a 5-play, 98-yard drive.
With a 42-0 score and a running clock now in effect, it was time to insert the second unit to finish the game.  Perry's lone score came against this group when Garrett Laubacher raced 67 yards to the end zone.  Up to that point Perry in their first seven possessions had punted four times, had a pass interception and lost the ball on downs.
Not to be outdone, the younger Tigers came right back and pounded one in with 39 seconds left in the game (no love lost there!).  The points were tallied by Lenix, a player who could replace Hartson next year in the backfield.  He finally had an opportunity to showcase his talent, as he rushed six times for 99 yards and scored twice.  Peytton Mitchell, who is also in contention, added six strong carries for 33 yards.
Perry had some success moving the ball on the ground in the first half, almost exclusively from sophomore quarterback Austin Mattox, a former Massillon Tiger player.  He rushed 16 times for 61 yards.  Nothing was to be gained up the middle, but he did find some room around the end.  Only, the Tiger defense eventually took this away when they spread their alignment a bit.  After that, it was all Massillon.  Four defensive players put up some good tackle numbers, including Shon Robinson (7.0), Cody Fair (7.0), De'Aire Pringle (6.0) and Ryan Page (6.0).  And Ma'Taeaun Frazier added a pick that prevented a score.  Overall, it was a good performance by the entire defense.
The downside of this game was a few injuries, some via game action and others via cheap shots.  Hopefully, these Tigers will heal up in time to support the playoff challenges that lie ahead.
With the win, Massillon advances to the second round of the regionals and will face first-time opponent Canal Winchester (7-4), a 23-6 winner over Columbus Independence.  The game will be held next Friday at home with kickoff scheduled for 7:00 pm.