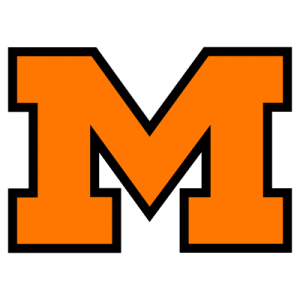 2022 Booster Club Report – Week 14 – Post-Uniontown Lake
Massillon (12-1) defeated Uniontown Lake (12-2), 24-6, to run their winning streak to 12 games and advance in the playoffs.  It was all-time win No. 932, which ranks 3rd in the nation.  The Tigers will play next against Akron Hoban (13-1) in the state semi finals, this Friday at 7:00 pm at The University of Akron's Infocision Stadium.
Uniontown Lake

Massillon captured its 15th all-time regional playoff title in a game played at Parma Byers Field. The halftime lead was only 9-0, but could have much greater, save for a stop at the one yard line on their first possession and a fumble at the five near the end of the half.  Nevertheless, Massillon was in control for the entire game and had it salted away midway through the fourth when quarterback Jalen Slaughter connected with Dorian Pringle on a 5-yard touchdown pass.
The playing conditions were miserable for the players, who were forced to battle the sub-freezing cold, a 20 mph wind and an icy playing surface.  "The field was full of ice," said Head Coach Nate Moore, who thought the game managers could have scraped it one more time before kickoff.  "It was a dangerous playing surface.  And it's not nice to be tackled on.  The cold was not a big deal, but the wind was.  The wind was affecting the ball differently on each side of the field."  So, the Tigers were limited to the most part with tag screens to the sidelines.  But in spite of those constraints, the Tigers still managed to roll up 293 yards of offense. But they did it more by tip-toeing to stay upright rather than all-out running.
"I'm really proud of our guys, taking on the Federal League Player of the Year and the Federal League Coach of the Year," said Moore in jest.  "We couldn't have started any better," Moore remarked more seriously, referring to Zach Liebler's 40-yard kickoff return to midfield to start the game.  Although the Tigers were stopped at the one yard line on their first drive, they tackled Lake in the end zone for a safety on their initial play after taking over the ball.  After the kick from the 20, they then they drove 49 yards in ten plays to go up 7-0, all while consuming the remaining time in the first quarter.  "We just continued to play," said Moore.  "The defense had an unbelievable game.  Very dominant in a regional final."
Willtrell Hartson led all rushers with 40 carries for 175 yards a touchdown.  His season total now stands at 1,976 yards, which ties Travis McGuire, who set the record in 1991.  But let's not forget Pringle in this phase of the game, who time and again entered on 3rd and short to help his team to a first down.
Meanwhile, the defense ruled the night, holding the Blue Streaks to 65 total yards, with zero yards gained on the ground.  Lake's lone touchdown came late in the game against the second team.  The defense also recorded seven tackles-for-loss, which brings their season total to 106, setting a new Massillon team record.  The previous record was held by the 2005 team, which advanced to the Division 1 state finals.  They are also one quarterback sack shy of tying that record, also set in 2005.
Guest players were Christian Kring, Cody Fair, Ardell Banks and De'Airre Pringle.
Stat leaders:
Running back Willtrell Hartson: 40 attempts for 175 yards and 1 touchdown
Running back Dorian Pringle: 13 carries for 46 yards and 1 touchdown; 1 receiving touchdown
Quarterback Jalen Slaughter: 11 for 17 for 52 yards and 1 touchdown
Wide receiver Kyler Wiggins: 9 receptions for 46 yards
Linebacker Dorian Pringle: 4.5 (3-3) tackle points
Safety Ryan Page: 4.0 (4-0) tackle points
Linebacker Cody Fair: 4.0 (2-4) tackle points; 1.0 tackles-for-loss
Special teams player Zach Liebler: kickoff return for 40 yards
Akron Hoban
Hoban finished first in Region 5 with a 9-1 record and is currently 13-1.  Their lone loss was a 41-20 setback in Week 10 to Lake St. Edward, a team that Massillon defeated 31-28 in Week 5.  Their regular season signature win this year came against Walsh Jesuit (8-3), 32-20.  They average 40 points per game and give up 14.  The offense is led by running back running Lamar Sperling, who last week against Hudson rushed 34 times for 256 yards and five touchdowns.
Playoff wins were as follows:
Willoughby South (4-7): 57-14
Barberton (7-5): 31-13
Akron St. Vincent (8-4): 47-7
Hudson (13-1): 41-7
According to Moore, this is a very good football team with a lot of good players.  Very good up front, with an all-state caliber running back.
On offense, the Knights use several formations, including a lot of bunch sets, where two fullbacks and a wide receiver line up on the edge of the offensive line to create massive interference for the running back on a toss sweeps.  They will also use an alignment whereby Sperling lines up in the pistol with a running back on either side of the quarterback.
Obviously, the offense revolves around 2000-yard rusher Sperling (5-10, 190).  He is a great running back.  As good as Massillon has seen this year.  Very active feet.  Strong and fast.  Will need to gang tackle him.  Will also line up at wide receiver and become the primary target.  So, the Tigers will need to know where he is on every play.  Sperling has committed to Buffalo.
The quarterback is 5-star recruit junior Jacqai Long (6-2, 195), a recent transfer from West Virginia.  He replaces senior Jayvian Crable, who struggled at the position last year.  Long has good arm strength and accuracy.  Athletic and will run some.  He is very effective at what he does (mostly giving the ball to Sperling).
The Knights use four wide receivers.  The best among them is Crable (6-2), 210.  He has very good hands, is big and strong and runs good routes with decent speed.
The offensive line is good as a group, with the best player being senior right guard Drew Holt (6-1, 285).  Right Tackle junior William Satterwhite (6-5, 290) has offers from Kentucky, Michigan State and Pittsburgh.  The line averages 6′-3″, 311 lbs.
The defense aligns in a 4-3 with cover-2.  When two receivers are on one side of the field, they drop a safety down into press coverage against the slot and go to cover-1.  The strength of the defense is the front-7.  Expect a blitz around 30% of the time.
The best player on the defense line is 4-year starter senior Jason Martin (5-11, 295).  He plays like a bigger version of Massillon's Mike Wright Jr.  Comes off the ball well and is a good at penetrating the line.  The group averages 6′-1″, 253 lbs.
Two linebackers stand out.  The Sam is junior Caleb Jones (5-9, 180), who will play both inside and outside.  He is physical, a great tackler and has quick reactions.  The Mike is junior Rickey Williams (6-1, 220).  He is physical and plays downhill.  A good tackler.
The best defensive back is junior Tysen Campbell (5-11, 170), who has offers from  Michigan and Kentucky.
Massillon is considered the home team for this game.  However, fans will sit on the visitors side.
Massillon
The Tigers with their 12-1 record are bidding for their 25th state title and first since the playoffs were initiated in 1972.  They participated in the playoff state finals in six previous years, losing three times in Division 1 (1980, 1982, 2005) and three times in Division 2 (2018, 2018, 2020).  They average 37 points per game and give up 15.  On offense, they are successful on third down conversions 50% of the time, which is the best all-time performance in at least the last twenty years.  Defensively, Massillon holds opponents to 2.6 yards per rushing attempt, the Tigers' best all-time mark during the era of the spread offense.
Massillon is led by senior running back Willtrell Hartson, who has gained 1,976 yards (6.3 ave.) and scored 30 rushing touchdowns.  Sophomore quarterback Jalen Slaughter has completed 124 of 222 passes (56%) for 1,843 yards and 23 touchdowns.  Three players have caught at least 30 passes: senior Ardell Banks (33-779-12), sophomore Braylyn Toles (33-441-5) and junior Kyler Wiggins (31-331-2).  The leading tackler is junior Dorian Pringle, who has 63.5 (45-37) tackle points, 18.0 tackles-for-loss, 5.5 quarterback sacks and one fumble recovery.  Other defenders recording excellent tackle numbers include junior Cody Fair (58.5), junior Ryan Page (57.5), and senior De'Airre Pringle (52.0).  Hartson and Banks have several Division 1 offers, while defensive lineman Marcus Moore has accepted an offer from The University of Akron.