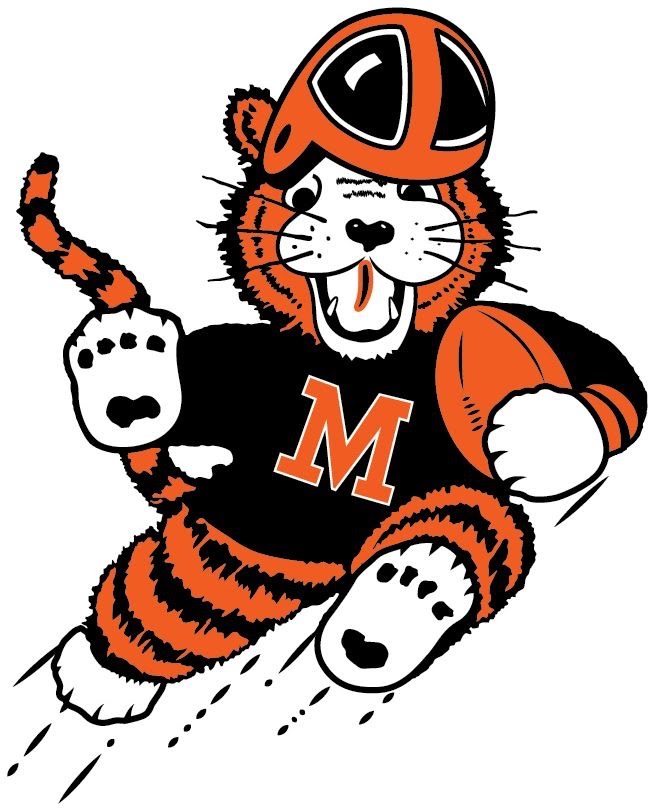 Peter Holland Jr., The Repository
'Settle down and play ball': Massillon football perseveres, upsets No. 1-ranked St. Edward
MASSILLON — A combination of mistakes and penalties threatened to spoil any chance the Massillon Tigers had of coming up with a big win Friday.
But staring at a tough loss, Massillon stood tall at Paul Brown Tiger Stadium and stunned St. Edward, the state's No. 1-ranked team in Division I. The Tigers rallied for a dramatic come-from-behind victory, 31-28, scoring the game-winning TD in the final 20 seconds.
After a pair of losses to St. Edward in their two most recent meetings, the Tigers broke through to beat the reigning Division I state champs for the first time since 2005. In addition to the Eagles being ranked No. 1 in the state by the Associated Press (the Tigers are 10th in Division II), St. Edward also was ranked 19th nationally.
"We got nothing but respect for St. Ed's," Massillon head coach Nate Moore said. "It was a great ballgame tonight, and I'm just proud of our kids playing harder."
The Eagles arrived Friday 4-0 against a tough schedule, with three wins by four points or less, including a 17-14 win over Cincinnati Elder a week ago.
Just when it looked like the Eagles were on the verge of escaping with another close-call victory after they sacked Massillon quarterback Jalen Slaughter on fourth down, Massillon's defense recovered a fumble. With less than two minutes left to play, the Tigers had another chance. As the clock continued to run after Massillon called its last timeout, Slaughter took it to the air and found sophomore receiver Braylyn Toles for a 24-yard touchdown with only 11 seconds left.
"All I saw was, the ball was floating in the air, I stopped running, Braylyn caught the ball, and I dropped a tear on my right eye," said Massillon senior receiver Ardell Banks, who also had a big game Friday. "It was a great ball and a great catch."
The game was far from perfect for Massillon and St. Edward. The teams combined for 19 penalties for 177 yards and to lose six fumbles. St. Edward also missed four field goals and went 0-for 2 on fourth down conversions. Eagles coach Tom Lombardo, who called Massillon an evenly matched opponent earlier in the week, counted 26 points his team left on the field because of failures in the red zone.
"We just gave them too many opportunities. You play with fire, sooner or later you're going to get burned," Lombardo said. "We just have to play smarter. You can't turn the ball over in the red zone, you can't make interference calls, you can't keep giving good teams more opportunities and expect to pull it out."
St. Edward had the upper hand at the outset when Kyan Mason returned the opening kickoff 99 yards for a touchdown. Then soon after a Tigers fumble, Marvin Ball ran for another Eagles touchdown. The Tigers trailed 14-0 within the first two minutes of the first quarter, Moore didn't hit the panic button.
"This is going to sound funny, but I just told them to settle down and play ball," Moore said. "Settle down, play hard. We stick together, there's no matter of adversity we can't overcome."
The Tigers responded with 19 unanswered points. Slaughter and Banks connected for two long touchdown passes. Dorian Pringle added the Tigers' third touchdown, following a big 59-yard run by Willtrell Hartson, who gained a team-high 131 yards rushing. Banks finished the night with 164 yards receiving on five catches, with the two TDs.
"We are a great team, and we just gotta stick together," Banks said. "So when it came down to it, all I knew was I have to do what I do because I know my team had me, so I saw the opportunity and took it."
St. Edward took a 21-19 lead into halftime, setting up a back-and-forth second half. Massillon regained the lead with a rushing touchdown by Peytton Mitchell with 4:55 left in the third quarter. The Eagles stunned the Massillon crowd with a 52-yard touchdown run by Josh Gribble with 9:49 left in the game. Still, there was no quit in the Tigers.
"I can definitely say we will never give up, so it won't be a Massillon just quit type of game," Banks said. "Massillon will always fight to the end."
Slaughter showed that type of fight in overcoming a couple of sacks at key times. It was just one year ago when an injury opened the door for him as a freshman to take over at QB in a loss to St. Ed's. He kept the job the rest of the year and has built on last year's success. Friday, Slaughter completed 18 of 32 passes for a season-high 295 yards and three touchdowns.
"He just has a great mentality for playing quarterback," Moore said. "He's a next-play guy. I'm proud that he played well tonight.
After the final touchdown pass by Slaughter, the Eagles had one more shot of nailing a game-tying field goal, but they missed, allowing the Tigers to celebrate a big win.
"Our kids went out and played hard," Moore said. "We made some mistakes, but we hung in there and they just kept fighting."