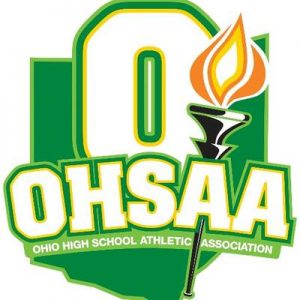 Hoban, Sperling Too Much for Massillon in State Semifinal Loss
In high school football a single player can turn a good team into a great one, mostly through his individual performance, but often just by being on the field.  That was the case in Akron Hoban's win over Massillon in the Division II state semifinals, which played at The University of Akron's Infocision Stadium in front of an estimated 8,000 fans.  Lamar Sperling, the heir-apparent for Ohio's Mr. Football award, rushed for 226 yards and scored four touchdowns to lead his team to a 41-20 victory.  But he also had a big impact in the passing game, in spite of not catching a pass.
Over the past several years, the Tigers have been extremely stingy against the run.  Not only do they have athletic players in the front-7, they also get the safeties involved in run support, which is a big part of this scheme.  Knowing the talent possessed by Sperling, the safeties were surely needed to keep the speedster in check.  So they played closer to the line of scrimmage than normal.  And it worked well at the beginning.  Except, with the safeties cheating up, it made the secondary vulnerable to the deep pass.  That's the tradeoff.  So, on Hoban's second possession, JacQai Long, a 5-star recruit from West Virginia, faked a handoff to Sperling on play-action, which froze the safeties.  He then delivered an easy toss to a wide-open slot receiver Deon Rogers for 50-yard touchdown.  The safeties, of course, had bit on the fake and were not in position to cover.
On the Knight's next series, they did the same thing, this time to Jalen Crable for a 64-yard touchdown.  Now, Massillon was forced to play both safeties deeper, which of course opened up the edge for Sperling.  It just wasn't a good matchup now, especially against Hoban's 311 lb. offensive line.  Such was the impact of Sperling on the entire defense.
Those two plays put the Tigers in a 14-0 hole and they were forced to play from behind, something you don't want to do against a good team.
Offensively, Massillon had hoped to establish the run and throw when necessary.  But Hoban game-planned to take away the run and force Jalen Slaughter, the sophomore quarterback, to beat them with his arm.  In essence, the Knights covered each wide receiver man-to-man, with a single safety over the top, cheating over toward Ardell Banks.  The remaining players they committed to the box to stop the run.  In essence, they always had more defenders to block that available blockers.
In addition, on EVERY play they blitzed the house, giving Slaughter little time to set up, while closing off all the running lanes.  In the end, they limited 2,000 rusher Willtrell Hartson to just 58 yards on 20 carries and forced three pass interceptions out of Slaughter, who completed 15 of 32 passes for 200 yards,while nimbly avoided the sack for the most part.  Fortunately, Massillon found some passing routes that worked in the second half and were able to put up a couple scores.  Nine of the receptions went to sophomore Braylyn Toles, who totaled 135 yards, most often on skinny post routes, as he was able to blow past the cornerback.
The Tiger offense was completely stymied throughout the first quarter, but started to get untracked in the second with a nice touchdown drive.  Hartson finished it off with 20-yard run off an outside zone play.  Left tackle Marcus Moore effectively sealed the edge and Hartson was able to easily turn the corner, quickly threading his way through the Hoban secondary and into the end zone.  The PAT failed, making the score 14-6.
Hoban followed that up with an 11-yard touchdown run by Sperling, making the halftime score 21-6.  The score was set up by a long catch-and-run pass completion to Crable.
In the third quarter, the Tigers scored again when Dorian Pringle went over from the seven and Slaughter converted a 2-point PAT with a pass to Ja'Meir Gamble.  The score was now 21-14 and the Tigers certainly were in it.
But the defense appeared to tire.  And it didn't help that offensive tackle Sam Snodgrass could not go due to an injury in the Lake game and Marcus Moore was required to play both ways.  But he hung in there, while taking few breaks.
Nevertheless, the Knights dominated the rest of the way on Sperling runs both inside and outside.  Massillon did manage to sneak in a 20-yard touchdown pass from Slaughter to Hartson, during which Willtrell literally stole the ball from the defender in the end zone.  Meanwhile, Sperling tallied three more TDs, including a long one of 55 yards.
Hoban (13-1) will now face Toledo Central Catholic (13-1) next Thursday in the state finals at Benson Stadium.  Toledo defeated Kings 52-49 in the other semifinal game to advance.  For each of these teams, their only loss was against Lake St. Edward, which will play in the Division I finals next Friday.  Massillon bows out at 12-2, having won their 15th playoff regional title and their fifth in the past six years.
Strangely, beating St. Edward comes back to haunt Massillon football vs. Hoban in OHSAA state semifinal
By Steve Doerschuk, The Repository
AKRON — In terms of raw postseason winning, these are the good old days for Massillon football.
In terms of raw satisfaction, the Tigers keep ending on the note of a Rolling Stones tune dating to before the OHSAA playoffs were born 50 years ago.
They try. And they try. They succeed quite a bit. In the end, they can't get any satisfaction.
In the frigid final moments of a 41-20 loss to Akron Hoban on Friday night, quarterback Jalen Slaughter turned the open end of his orange helmet toward a blast roaring from a tubular heat blower.
Slaughter had another series to play. He popped his warmed helmet on. But it was too late.
He was replaced at the heat blower by a teammate, who sighed and said, "Maybe next year."
Akron Hoban, 14-1, advanced to Thursday's state finals in Canton, against Toledo Central Catholic. Massillon, 12-2, dropped the Division II semifinal in front of an estimated 8,000 at the University of Akron.
"We have a great group of kids who played their tails off all year," Massillon head coach Nate Moore. "I'm proud of them."
It seemed plenty plausible the 50th anniversary of the start of Ohio's playoff system could bring the Tigers their first tournament championship.
Their 12-game winning streak featured a 31-28 win over defending Division I state champ Lakewood St. Edward. It was St. Ed's only 2022 loss, and the Eagles are back in the D-I title game after trouncing Gahanna Lincoln 31-7 Friday.
Hoban, on the other hand, fell 41-20 to St. Edward in a regular-season finale.
"Our heads were really big at the time we were going into the St. Ed game," Hoban head coach Tim Tyrrell said. "I talked to them all week about the difference between being arrogant and confident. We were arrogant.
"Our coaches get mad at me for saying this, but St. Ed needed to whip our butt. If we had beat Ed's, I don't know if we'd be here at right now.
"And I think it helped St. Ed that that Massillon beat them. Ed's has not looked like that since then. Sometimes undefeated is not the best thing."
Did somebody mention good old days?
At the 40th anniversary of the OHSAA playoffs, when Massillon competed exclusively in the OHSAA's big-school division, the program's postseason record was 27-20.
Across the last 10 seasons, since the Tigers went to Division II, the record is 25-9.
Few in Ohio in any division have been as hot as the Tigers, who have won 23 postseason games across the last six years under Moore.
"We can definitely play with anybody," Moore said. "We had to go out and play well tonight. We just didn't play well enough.
"Credit to Hoban. They're really good."
The Tigers struggled against two Hoban seniors, Ohio Mr. Football finalist Lamar Sperling and 6-foot-3 receiver Jayvian Crable. Through three decisive quarters, Sperling had 226 rushing yards; Crable had 139 receiving yards.
Crable transferred from Massillon to Hoban before the 2020 season. The son of former Massillon All-Ohioan Shawn Crable, Jayvian Crable played quarterback last year before transfer JacQai Long claimed the position this year.
"JacQai is a really good quarterback," said Crable, whose 2022 positions are receiver and linebacker. "It was great playing against Massillon and some guys who are my friends, but the goal was to get to the state championship game. That's all I was thinking about the whole time."
The Tigers fell to 1-3 in playoff games against 10th-year Hoban pilot Tyrell, who has a slight connection to Tigertown. It traces to Lee Tressel, who was Massillon's head coach in 1956 and '57.
Lee's son Jim was two weeks short of his fifth birthday when Joe Sparma ran for a touchdown and threw for another in Massillon's win over McKinley in the '57 season finale.