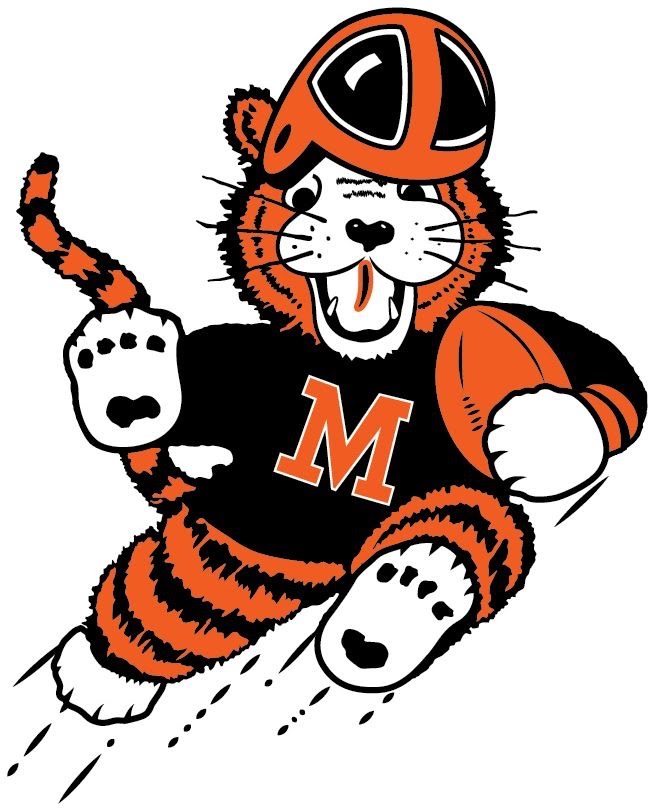 Steve Doerschuk, The Repository
College coach puts Massillon-Moeller football opener on level of Notre Dame vs. Ohio State
MASSILLON − Friday night's big opener drew grand notice.
The estimated 11,000 who watched Cincinnati Moeller outlast Massillon 49-31 made up what likely was Ohio's largest crowd for a 2022 high school football opener.
Top dogs from all around tuned in, glad the roller-coaster game got played.
"These programs meeting head-to-head in the regular season is one of the finest things that can happen in high school football," said Greg Gillum. "I would put it on the level of Ohio State and Notre Dame opening the season together."
Gillum was a Tiger assistant 33 years ago when the first Massillon-Moeller regular-season game went down. Now he is chief of staff for the Cincinnati Bearcats, who spent last New Year's Eve in college football's national semifinals.
Gillum's daring Ohio State-Notre Dame metaphor alludes to the big college opener in two weeks. The Buckeyes have offered a scholarship to Moeller running back Jordan Marshall, and you could see why.
The 5-foot-11, 200-pound junior set a first-half tone with 92 rushing yards on just 11 carries. He stretched a second-half lead to 36-10 on a 56-yard TD catch-and-run.
It was a tough day, but one for Massillon player Zach Liebler to take stock in the program, which for him means "living up to certain things, pursuing expectations and values, and always remembering there's a mountain to climb."
Friday's mountain became a 13-0 hole for Massillon before Liebler's 62-yard kickoff return stirred the stands and set up an 11-yard Wiltrell Harston TD run. It was game on at 13-7.
A 44-yard sideline bomb to receiver Ardell Banks gave the Tigers a chance at the lead. They settled for a Nolan Hendricks field goal that made it 13-10 with 5:45 left in the first half.
A 39-yard run by Marshall followed by his TD run swung control back to Moeller, which led 20-10 at halftime.
Moeller surged to a 42-23 lead, but the Tigers still had life when they closed to 42-31 midway through the fourth quarter, and recovered an onside kick.
A stop by Moeller's defense ended the rally.
The coin toss took on a Notre Dame feel with Gerry Faust and Mike Currence appearing as special honorees. They were the head coaches in the 1980 Division I state finals, the first of the 13 Moeller-Massillon meetings.
"These players look bigger than the ones back then," Currence, who lives in Barberton now, said with a wry smile.
Immediately after Moeller won the 1980 game 30-7, Faust became head coach at Notre Dame, a la Paul Brown jumping from Massillon to Ohio State 40 years earlier.
"We lucked out when the 1980 title game landed in Cincinnati," said Ted Bacigalupo, who was promoted from Moeller assistant to head coach when Faust left. "There were 30,000 in Nippert Stadium, and they were turning people away. Massillon must have brought 10,000 people.
"Mike's team fought hard. We very much enjoyed playing them."
There was nothing for the Tigers to enjoy 15 seconds into Friday's game. After a fumble on the opening kickoff return, ace Moeller receiver Tennel Bryant caught a 20-yard TD pass on the first play from scrimmage.
It turned into a fight, although the Tigers stayed at arm's length, down 20-10, when their long drive just before halftime ended with a blocked field goal.
Game build-up hit high gear Wednesday when current head coach Nate Moore helped unveil an 8-foot Obie the Tiger statue at the corner of Lincoln Way and First Street.
"It's one of the games everyone gets excited about," said Moeller head coach Mark Elder. "It's not just the tradition. Both current rosters are very good."
Moeller unleashed returnees from a 2021 team that reached the Division I state semifinals. The 2021 Tigers lost their opener 27-6 to Pickerington Central, went on an 11-1 run, then fell to Green in a Division II regional final.
The Tigers' nine-game 2022 schedule takes them to GlenOak next Friday.
Moeller won in '21 behind 6-foot-6 quarterback Noah Geselbracht, now at Ohio Dominican, and spent Friday alternating 5-11 junior Luke Dunn and 6-3 junior Andrew Robinson.
Sophomore Jalen Slaughter began his second season as Massillon's QB, passing for 96 yards in the first half, staying poised in the second half after Moeller went up big.
"To play at the level he did as a freshman was pretty remarkable," Elder said. "He's a really good thrower. He's also very skilled athletically, but when he scrambles, he tends to scramble to throw."
Moeller improved its lead in the series to 11 wins against two losses. Jack Rose, the head coach who got the two Massillon wins, kicked off the week as a Touchdown Club speaker.
"Massillon people are pretty smart about football," Rose said. "They enjoy watching good teams. They had a tremendous respect for the Moeller program, just like the McKinley program."
Massillon's Moore penned a Game 1 message to fans in the program, ending it with: 'GO TIGERS, BEAT McKINLEY!!!"
This was the first Massillon-Moeller opener. The biggest thriller in the series played out in 1990, when the Tigers took a 23-17 lead into the final moments.
"I was defensive coordinator that year," Greg Gillum said. "I sent in one cover-two too many. They sent the the tailback down the middle. It was a tailback divide. They got us for a long one."
Carlos Collins' 39-yard touchdown and the extra point that gave Moeller a 24-23 win came with 14 seconds left in that 1990 game.
"The outcome wasn't what we wanted, but there were so many lessons learned," Gillum said. "Football lessons. Life lessons. There were memories made that night."
On the sideline before the game, the old Massillon coach, Currence, shared a moment with the current one.
As they parted, Moore told Currence, "I'd better get to work," a thought that applies to the long run that remains.
Reach Steve at steve.doerschuk@cantonrep.comOn Twitter: @sdoerschukREP