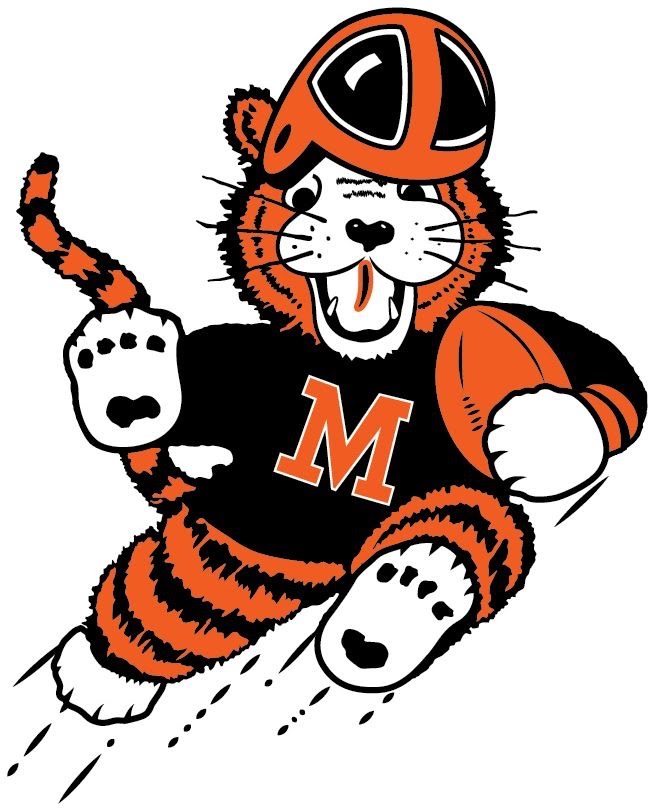 Two of Ohio's high school football powers knocked heads in Cincinnati on Thursday in the final tune-up before the start of the 2021 season.  It was an abbreviated affair, most likely due to the 95-degree weather, with each team running two series of 10 plays each.  But next week it gets serious, with the Tigers hosting 2020 Division 1 state finalist Pickerington Central and the Bombers facing Queen City contender Lakota West, a team Xavier beat last year in their regional finals, 10-7.
Massillon was the Division 2 state finalist in each of the past three years and currently holds a 31-game winning streak against public schools.  St. Xavier, on the other hand, captured the Division 1 state championship last year.  These two teams last met In 2005 at Fawcett Stadium to decide the D1 title, with X winning by a touchdown.
The Tiger offense took the field first, starting at their own 35 and advanced to their own 49 before being forced to punt.  But the second try started off with a bang.  Returning running back Willtrell Hartson, who showed flashes of brilliance throughout the second half of last year's season, broke through the line on the first play for 50 yards and wasn't caught on a shoestring tackle until he reached the Xavier 15.  The next play netted just two yards and a second down pass fell incomplete.  On third and eight the Tigers opted for a run, but gained just five yards.  So they settled for a 25-yard field goal by freshman Nolan Hendricks.
St. X came right back with a 9-play, 48-yard drive that ended in a 27 field goal.  The big play was a screen pass while the Tigers were in an all-out blitz that advanced the ball from the Massillon 32 to 12 yard line.  But the Tigers stiffened at that point to force the kick.
Massillon's third series ended after six plays with a punt from their own 49 and the final series ended at the Xavier 41 when they ran out of plays.
Meanwhile, Xavier drove to the Massillon 26, but also used up their allotment of ten plays.
Statistics wise, Massillon's running backs gained 67 yards in 7 carries (9.6 ave.).  Quarterback Darrius McElroy completed 2 of 6 passes for 27 yards and was sacked three times.  Total yardage was 94.
St. Xavier's backs gained 43 yards in 9 carries (4.8 ave.).  Their quarterback completed 6 of 9 passes for 78 yards.  Total yardage was 121.
On offense, Massillon struggled to get the running game going against the Bomber 3-3 odd stack defense, except for on Hartson's long run.  The passing game was a struggle with the receivers needing to fight through press coverage by the cornerbacks.  In addition, for the second week in a row, the offensive line was unable to keep the defensive linemen and blitzers at bay, which prevented the quarterback from settling in to make good throws.
Defensively, the Tigers played very vanilla, with a cover-4 secondary against what is perhaps the most potent offense in the state.  For example, last year St. X with their vaunted passing game put up 62 points on St. Ignatius the week after Massillon beat the Wildcats 21-14.  With eight returning starters, including their quarterback and entire line, they run a fast-pace offense with multiple formations and plays, and looked the part of a polished team all day.  Nevertheless, the Tigers held their own against this challenge.
Now Massillon must take what they have learned from these first two outings and improve on any obvious shortcomings.  They can also now game-plan for specific opponents, something that wasn't the case for the scrimmages.
Following the first team work, Massillon had a chance to run several plays using the second team offense.  Freshmen quarterback Jalen Slaughter was one for four for 15 yards, including one sack.  The run game produced 16 yards in 7 attempts.
The junior varsity was bested 14-7, with both teams scoring on long drives and St. Xavier also scoring on a long pass play.
The freshmen continue to show great potential as they defeated the Bombers 28-0.