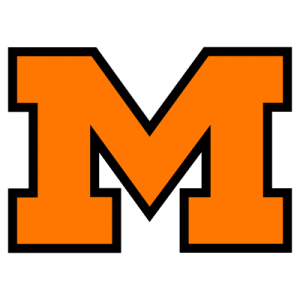 2022 Booster Club Report – Week 5 – Post-St. Edward
Massillon (4-1) defeated Lakewood St. Edward, 31-28, to even the series with the Eagles at four wins apiece and record their 924th all-time win.  This week Massillon plays Austintown Fitch (5-0) at home.
7th Grade (1-4): Lost to Akron  East 7th and 8th grade team, 40-6.  Plays Austintown at home (MJHS) on Wednesday, September 21, at 5:30 pm.
8th Grade (4-0-1): Defeated Akron Buchtel, 37-14.  Plays Austintown at home on Wednesday, September 21, following the 7th grade game..
9th Grade (3-2): Lost to Lakewood St. Edward, 14-6.  Plays at Austintown Fitch Thursday, September 22, at 5:00 pm.
Junior Varsity (4-1): Lost to Lakewood St. Edward, 21-12.  Plays at Austintown Fitch on Saturday, September 24, at 10:00 am.
It was a tremendous victory for the Massillon program over the defending Division 1 state champs.  Not only was St. Edward unbeaten and ranked first in Ohio, they were also ranked in the Top 50 nationally.  But the win didn't come easily, for the Eagles are a VERY good team.  It took exceptional play from many Tiger players to pull it off in a game that featured both big plays and crucial mistakes by both teams and came right down to the wire.
Let's start with sophomore quarterback Jalen Slaughter.  He passed for 295 yards and three touchdowns, including the game-winner, in what was clearly the best performance of his short career.  After Massillon went behind 14-0 early, lightening struck twice in terms of a Slaughter-to-Ardell Banks combination.  After Eds second touchdown, Slaughter immediately hit Banks on a slant pass and the speedster just ran away from the single defender for a 70-yard score.  After stopping the Eagles on downs at the Tiger 14, Slaughter threw long to Banks, who had stripped himself from press coverage and with the catch advanced the ball to St. Edward 32.  On the ensuing play, the QB tossed a rainbow to a well-covered Banks for another score.  By that time the Eagles had enough of Mr. Banks, who for the game caught five passes for 164 yards and two touchdowns.  So they double and triple-teamed him the rest of the way, at the expense of taking a linebacker off the field and eliminating most opportunities to blitz.  Such is the overwhelming impact Banks had on the Eagle defense.  So, Slaughter needed to find another receiver to keep the momentum going.  That player was Kyler Wiggins, who was single-covered on account of the defensive alignment over Banks.  Wiggins ended up catching seven passes for 63 yards.  Also in the mix was Braylyn Toles, who caught five for 48 yards.  And that included the winning 24-yard touchdown pass, which came with just eleven seconds remaining in the game.
So it was, somewhat alien to this Tiger team, that it was the pass that set up the run.  Thus, in the middle of all that was steady running back Willtrell Hartson, who gained 130 yards, his fifth consecutive 100 yard plus game.  His big play came on the possession following the second Tiger score when he ripped off a 59-yard run to the five yard line, with Dorian Pringle scoring on the next lay.  But credit also needs to go to offensive line, which opened many holes for the running backs and kept the vaunted Eagle rush away from Slaughter in all but two pass attempts.  By games' end, the Tigers had amassed 421 yards of total offense (7.0 yards per play), which was an unprecedented mark against such a great St. Edward program.
Defensively, every player certainly contributed his best game.  But two really stood out.  Dorian Pringle had eight solo tackles and eight assists and was simply a beast on the field.  And he also came up with the biggest stop of the night.  Prior to Massillon's winning score, St. Eds had possession of the ball and all they needed late in the game was a first down to kill the clock.  Their running back gained the needed yards, but high school instincts took over and the Eagle players tried to push the ball carrier for additional yards.  Only, Pringle was in the middle of the scrum and simply ripped the ball from runner's hands and then fell on it to give the Tigers one more chance to win.
The other player was Brandon Carmen, who finished with 5.0 tackle points, three tackles-for-loss and a sack.  Time and again he out-maneuvered the massive Eagle offensive tackles to set the edge and turn sweeping running backs toward the inside, where other players did the clean-up work, negating potential long-gainers.
"I'm really proud of the kids," said a joyful Head Coach Nate Moore.  "A lot of guys stepped up and made huge plays.  St. Eds made mistakes and we capitalized.  A lot of great performances.  That's what it takes.  But now we all have to forget about Eds."
The guest players were:
Sam Snodgrass – "It was really fun.  We played great."
Chase Bond – "It was an intense game."
Angelo Salvino – "Coach Moore brought us together (after the 14-point deficit).  It rallied the team to come back.  Today's a new week and Fitch is a really good team."
Willtrell Hartson – "Craziest game ever.  But it's a new week.  So, let's get to it."
Stats leaders:
Quarterback Jalen Slaughter: 18 of 32 for 295 yards, 0 interception and 3 touchdowns
Running back Willtrell Hartson: 18 carries for 130 yards (7.2)
Ardell Banks: 5 receptions for 164 yards, 2 touchdowns
Kyler Wiggins: 7 receptions for 63 yards, 0 touchdowns
Braylyn Toles: 5 receptions for 48 yards, 1 touchdown
Dorian Pringle: 12.0 tackle points (8-8), 1 fumble recovery
Cody Fair: 7.0 tackle points (3-8)
Ryan Page: 6.0 tackle points (5-2)
De'Aire Pringle: 5.5 tackle points (5-1)
Brandon Carman: 5.0 tackle points (5-0), 3 tackles-for-loss, 1 sack
Marcus Moore: 4.5 tackle points (1-7), 0.5 tackle-for-loss, 0.5 sack
Jaden Welch: 4.0 tackle points (4-0)
Friday marks the 28th all-time meeting between Massillon and Austintown Fitch.  The Tigers currently own a 19-8 edge in the series that began in 1985.  Last year the Tigers came back from a 14-point deficit to defeat the Falcons, 31-21.  Fitch comes into this week's game with a 5-0 record, having defeated the following teams:
Foothill, Nevada (1-4): 42-10
Canton McKinley(1-4): 38-14
Canton GlenOak (1-4): 48-18
Youngstown Ursuline (4-1): 42-34
Bennett, New York (1-2): 42-20
The Falcons are averaging 42 points per game and are characterized as a team that has really good skill players.  The standouts include:
Junior quarterback Deshawn Vaughn (5′-10″, 175) – Toledo offer.  Good player.  Played safety last year.  Has a big arm and is accurate.  Runs well.
Senior running back Jamell James (5′-10″, 210) – Bowling Green offer.  Excellent player.  Good size and speed.  Physical.  Will run some out of the wildcat.
Junior backup running back D.J. Williams (5′-10″, 190) – Toledo offer.  Good speed and vision.
Senior wide receiver / safety Cam Smith – Iowa State offer.  Athletic.  Number 1 target.
Senior Jayden Eley (6′-1″, 165) – Deep threat
The defense is led by:
Junior lineman Brian Robinson (6′-5″, 235) – Georgia and LSU offers, among others.  Excellent player.
Senior lineman Josh Fitzgerald (6′-3″, 275) – Youngstown State offer.  Big.  Physical.
Senior linebacker Christian Latone (5′-10″, 180).  Athletic and fast.  Also, blitzes a lot.
Cam Smith
Offensively, Fitch aligns similar to Massillon with their multiple spread formations.  A run-oriented team, they will also throw a lot of short stuff and screens and then go over the top with some deep passes.
The defense utilizes mostly 3-4 alignments, with some 3-3.  According to Moore they "do a lot of things."
Go Tigers!