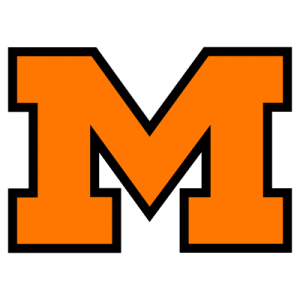 2022 Booster Club Report – Week 11 – Post-Perry
Massillon (9-1) defeated Massillon Perry (4-7), 48-7, for all-time win No. 929.  The Tigers will play next at home against Canal Winchesster (7-4) in the second round of the playoffs, this Friday at 7:00 pm.
Perry
The offense was in high gear last Friday in demolishing Perry, scoring seven touchdowns in eight possessions.  The only blemish was a punt from midfield on the second possession.  The victory was a complete team effort, as the offense rolled up 410 yards using a balanced attack.  Meanwhile, the defense held the Panthers to 138 yards in first-team action and 206 yards overall.
"It's always good to win," said Nate Moore, who won his 80th game as a Tiger head coach, matching that of Paul Brown.  "It's even better to win in the playoffs.  But, it's really good to beat Perry.  Sad to see how the game ended up with the shenanigans from the other side.  But our kids played well.  Played the right way.  And took  care of business."
As expected, Perry loaded the box with their 4-4 defensive alignment and no amount of Massillon passing was able to move them out of it, even after Jalen Slaughter connected with Ardell Banks on a 72-yard touchdown pass to open the game.  But it didn't slow down the offense, which had been accustomed to facing much stiffer competition throughout the season.
The guest players were Zach Liebler and Banks.
Liebler: "It felt great to beat the Panthers.  It was a great team win."
Banks: "We came in fired up.  We practiced hard all week and played well."
Canal Winchester
The No. 9 seeded Indians compete in a division of Columbus's Ohio Capital Conference with the likes of Big Walnut and Westerville South, two teams that he Tigers faced in last year's playoffs.  Their 6-4 regular season record includes a 4-3 conference mark, with a 21-14 win over division runner-up Big Walnut and losses to division champ Westerville South  (20-35) and Worthington Kilbourne (7-9).
They run a pro-style offense with the quarterback sometimes under center and other times in the shotgun, utilizing multiple tight end sets.  The preference is to run the ball and they do that around 70% of the time.  They will also throw some screens, so the Tiger linebackers will need to account for this.
Quarterback: Junior Maxton Brunner (5-10,180); a threat to run; good speed; quick to scramble; not much of a thrower; 34% pass completions; around 45 passing yards per game.
Running backs: Sophomore Corey Howard (5-9, 185); runs with power; hard to bring down; good speed; 6.7 yards per att.; backup junior Kaseem Wade (5-9); plays a lot in 2-back sets; good runner; 3.4 yards per att.
Wide receivers: Junior Karson Martino (5-10, 150); No. 1 target; deep threat.
Offensive line: Really good as a group; good size and technique; well-coached; senior left tackle Ryan Steinbrink (6-4, 280); senior center Mason Fry (6-3, 285); senior right guard Nick King (6-0, 270).
The defense is similar to Perry, in that they line up in a 4-4 with cover-3.  Although, they blitz much more than Perry, around 45% of the time.  The strength of the defense is the inside linebackers.
Defensive line: Senior right end Davonte Courtney (6-2, 255); good size; comes off the ball quickly; plays like Massillon's Mike Wright.  May be their best player.
Inside linebackers: Senior Miles McKee (6-0, 210); very active; plays downhill; physical; junior Harlee Hanna (6-0, 215); plays downhill fast, strong; physical; plays like Cody Fair.
Defensive backs: Junior Eliyah Mason (6-0, 150).
Go Tigers!