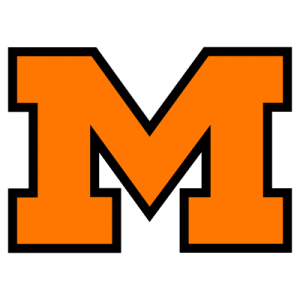 2022 Booster Club Report – Week 6 – Post-Austintown Fitch
Massillon (5-1) defeated Austintown Fitch, 49-28.  The Tigers now lead the series with the Falcons, 20-8-0.  It was the second consecutive victory over an undefeated, state-ranked team, the former being Lakewood St. Edward.  This week Massillon plays the first of two out-of-state opponents: Middletown, Delaware (2-1), at home.  The Cavaliers are rated No. 1 in Delaware.
7th Grade (2-4): Defeated Austintown, 20-16.  Plays Central Catholic at home (MJHS) on Tuesday, September 27, at 6:00 pm.
8th Grade (5-0-1): Defeated Austintown, 50-28.  Plays Akron Jennings at home on Wednesday, September 28, at 6:30 pm.
9th Grade (3-3): Lost to Austintown Fitch, 14-12.  Plays University School at home on Thursday, September 29, at 6:00 pm.
Junior Varsity (5-1): Defeated Austintown Fitch, 28-21.  Plays Ironton on Saturday, October 1, at 1:00 pm.
Austintown Fitch rolled into town last Friday with their high-powered offense, one that was loaded with skilled athletes.  And they did not hide the fact that they were bent on breaking a 5-game losing streak to Massillon in this showcase of two state-ranked teams.  But the Tigers avoided a letdown following the St. Eds game and brought the wood in a literal beat down, sending the Falcons home with their first loss of the season.  They did it with a bruising rushing attack that racked up over 400 yards on the ground.  It was a game that was won in the trenches, on both sides of the ball, with the defense holding Fitch to a mere 49 yards on the ground.  Any offense the Falcons had came through the air.  A one-dimensional attack is just not enough to stay with a team the caliber of Massillon.
For the record, the Tigers rushed 64 times for 406 yards at 6.3 yards per carry.  Nearly all of the runs were up the middle as the offensive line simply punished the Falcon front seven.  It was so devastating that according to the guest players they simply had enough by the end of the third quarter.  Senior Willtrell Hartson, while producing his sixth consecutive 100 yard plus game, racked up 275 yards in 40 carries.  For the season he now has 898 yards.  Junior Dorian Pringle added 77 and sophomore Peytton Mitchell another 44 , which were big nights for both of these players.
But a ball-control ground attack was not the original game plan.  The plan called for more of a balanced attack.  Only, after the first few passes did not end well and it was evident that there was a mismatch in the run game, the coaches decided to just stay with the run for the rest of the game.  By the end, the offense had doubled Fitch's time of possession and racked up 28 first downs (Top 10 all-time) and seven rushing touchdowns (4 by Hartson and 3 by Pringle), and they never punted.  Although two passes were intercepted in scoring territory.  They also converted 10 of 12 third downs, while picking up the remaining two on fourth down runs.  The 2-back offense was also effective in short yardage situations.
"The story of the game was the offensive line," said Head Coach Nate Moore.  "It was a dominating game from start to finish.  The backs ran hard.  I know we have the best coaching staff in the state of Ohio.  This is the first time we made Fitch's defensive line tap out."  And it may have been the best performance since Moore has been at Massillon.
The game is reminiscent of Massillon 42-13 victory over Canton McKinley in 1991.  In that one, the Tigers rushed 60 times for 402 yards.  And Travis McGuire carried the ball 36 times for 302 yards, setting a Massillon rushing record for total yards in a single game.  Only three passes were thrown.
The Falcons, in spite of their defensive shortcomings, did display some of the offense that they are known for this year, at least in the air.  Junior quarterback Deshawn Vaughn completed 16 of 23 passes for 266 yards and three touchdowns.  He also scored a rushing TD.  In the receiving department, Jayden Eley caught six passes for 143 yards and a touchdown and Dan Evans III grabbed six for 48 yards.  But their two stellar running backs were held to a combined 30 yards on 12 carries.
The guest players were:
Offensive lineman Mike Mercurio – "This game was won in the trenches."
Defensive lineman / tight end Chase Bond – "It was a great game plan by the coaches.  All the pieces came together."
Special teams player Angelo Salvino – "We made them quit.  They had big names, but we didn't let it affect us."
Stats leaders:
Quarterback Jalen Slaughter: 6 of 10 for 50 yards, 2 interception and 0 touchdowns
Running back Willtrell Hartson: 40 carries for 274 yards (6.8) and 4 touchdowns
Running back Dorian Pringle: 10 carries for 77 yards (7.2) and 3 touchdowns
Running back Peytton Mitchell: 10 carries for 44 yards (4.4)
Safety De-Airre Pringle: 5.0 tackle points (4-2)
Defensive back Adonis Vaughn: 4.0 tackle points (3-2)
Cornerback Jaden Welch: 4.0 tackle points (2-4); 0.5 TFLs
Middletown
Middletown, is located in the northern part of Delaware, some 56 miles south of Philadelphia.  With a population in 2020 of 23,192, their football team participates with ten other schools in Division 3A, which is the largest classification in the state.
This year the Cavaliers have a 2-1 record, having defeated rival Smyrna 21-14 and lost to Philadelphia St. Joseph  Prep, the nation's No. 25 team, 42-0.  In the prior five years they compiled an overall mark of 46-8, including a state championship last year and three prior state runners-up.  Later this year they will play Florida's IMG Academy, the nation's No. 5 team.
"They are a very good team," said Moore.  "Very seasoned team.  Really good at the skill positions."
Offensively, they operate out of the spread formation, led by junior quarterback Austin Troyer (6′-3″, 185).  He has offers from UConn and Temple.  He's very accurate and has good arm strength.  The top receiver is Ty'Renne Hynson (6′-2″, 175).  He has good size, good hands, is very athletic and makes a lot of plays.  The running back is senior Michael Pearson (5′-9″, 195), who has committed to Navy.  But they struggle running the ball and therefore put it in the air around 65% of  the time.
On defense, they are normally in a 3-3 odd-stack or 3-4 alignment.  Some 4-man line.  They have really good team speed and skill and fly to the ball.  All are solid players.  Junior safety Ronnell Davis (6′-2″, 180) has an offer from West Virginia.  Junior defensive end Tristen Graham (6′-3″, 245) is a very physical player, who runs a 4.5 40-yard dash.
Football Showcase
Next year Massillon will host a football showcase sponsored by a Northeast Ohio football group.  The event will feature four games at Paul Brown Tiger Stadium during the first week of the season.  Presumably, there will be four top NE Ohio teams, including Massillon, playing four out-of-state teams.
Go Tigers!