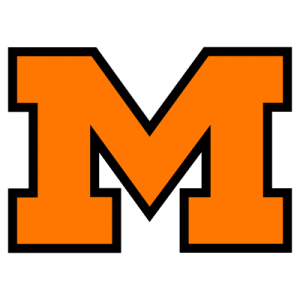 2022 Booster Club Report – Week 12 – Post-Canal Winchester
Massillon (10-1) defeated Canal Winchester (7-5), 34-0 to advance in the playoffs.  The Tigers will play next against Big Walnut (10-2) in the third round of the playoffs, this Friday at 7:00 pm in Mansfield.
Canal Winchester

Defense ruled in this one as the Tigers held the Indians to a just four first downs and 62 total yards, with 59 on the ground (1.8 yard per att.) and 3 in the air.  They also recorded six tackles-for-loss.  Field position played a major role, with Canal Woinchester starting their nine possessions on average at their own 22 and advancing just 9 yards to their own 31, with the deepest penetration of the night to their own 43 yard line.  It was clearly Massillon's best defensive performance of the season.
Offensively, after a slow start, the Tigers scored touchdowns on five of the their next six possessions in rolling up 378 yards of total offense at 6.9 yards per play.  The attack was mainly on the ground as Massillon rushed 44 times and passed just 11 times, passing only when needed.  Willtrell Hartson, with his 141 yards rushing, set a new Tiger record for consecutive 100+ yard games, surpassing Jamir Thomas' mark of ten.
It was also a big night for Nate Moore, who with his 81st win overtook the great Paul Brown in total victories as a Massillon head coach.  A grand celebration took place on the field following the game.
"We picked up win No. 930," said Moore.  "It was the last game at Paul Brown Tiger Stadium.  We played ten games at home.  Our kids loved it.  Our fans bring the energy there.
"It was great to come out with a good game and beat a good team.  Our defense really dominated.  Once our offense got going, we really rolled. I'm really proud of our kids.  They really played hard.  And we're really getting good on the outside zone (which allows Willtrell Hartson to hit the edge)."
The guest players were:
Marcus Moore – "They were a pretty respectable team.  It starts with the line and we played really well."
De'Airre Pringle – "Our offense played really well and got me off the field in the third quarter."
Stats Leaders
Rushing – Willtrell Hartson: 20 carries for 142 yards and 3 touchdowns
Rushing – Mylen Lenix: 10 carries for 51 yards
Rushing – Peytton Mitchell: 4 carries for 51 yards and 1 touchdown
Passing – Jalen Slaughter: 5 of 9 for 75 yards and 1 touchdown
Receiving – Ardell Banks: 2 receptions for 31 yards and 1 touchdown
Receiving – Braylyn Toles: 2 receptions for 22 yards
Kickoffs – Nolan Hendricks: 6 for 337 yards (56.2) and 3 touchbacks
Defense – Marcus Moore Jr.: 6.5 tackle points (5-3), 1.5 tackles-for-loss, 1 QB sack
Defense – Cody Fair: 6.0 tackle points (4-4)
Defense – Dorian Pringle: 4.5 tackle points (4-1) and 2.0 tackles-for-loss
Big Walnut
The only previous meeting between Massillon and Big Walnut occurred last year in a 38-0 Tiger playoff win.  This season the Region 7, No. 5 Golden Eagles sport a record of 10-2, with losses to 11-1 Westerville South (24-31) and 7-5 Canal Winchester (14-21).  Their signature wins came in Week 4 against 7-4 Delaware Hayes (34-14) and last week against 9-3 Watkins Memorial (35-21).  Their remaining wins were against teams that had losing records.  They average 37 points per game and give up 16.
BW returns six starters from last year's 12-1 team, including quarterback, running back, three offensive linemen and a wide receiver.  They use a lot of unbalanced formations and pre-snap shifts.  Moore calls them a "formation nightmare."  For example, they will often use five interior linemen with three side receivers to one side and a fullback in the backfield.  It makes the far side tackle pass eligible, while doing the opposite for one of the wide receivers (in order to keep seven on the line).  The objective is to draw interior players away from the run game.  They will also line up in an empty set.  A balanced offense, they run the ball 56% of the time.  The best players are:
Junior quarterback Jake Nier (6-2, 200).  Returning starter.  Good high school player.  Will run some.  A good thrower.  Uses a lot of run-pass option (RPO).  Last year against Massillon he completed 7 of 11 passes for 73 yards; ran 11 times for 13.
Junior running back Nate Severs (5-11, 210).  Best player on offense.  Good size.  Has some speed.  Last year against Massillon he ran 21 times for 100 yards.
Senior wide receiver Nicky Pentello (5-11, 195).  The "go-to" receiver.  Also their best deep threat.
Senior offensive lineman Grant Conklin (6-4, 295).  Returning starter.  Big and strong.
The defense returns three starters from 2021, including a lineman and two inside linebackers.  They align in a 4-3 with cover-4 and use a lot of 2-high coverage.  They will occasionally use 1-high and at times will bring up the safeties.  They will blitz some.  The best players are:
Senior defensive lineman Wes Skinner (6-4, 230).  Strong, athletic and plays with a good base.
Senior defensive lineman Tyon Fountain (6-1, 210).  Good athlete.  Good speed.
Junior defensive lineman Kohen Lyles (5-11,265).  Athletic and very active.
Middle linebacker Garrett Stover (6-2, 210).  Played safety last year.  Athletic with good speed.  Cousin of Ohio State's Matt Stover.
Outside linebacker Ethan Clawson (6-4, 220).  Played defensive end last year.  Good blitzer.  Not a natural size for a high school linebacker.
Senior cornerback Teddy Dancer (6-1, 185).  Athletic and has good speed.  Will press cover when there is safety help over the top.
Massillon
Some team information:
Tigers are averaging 37 points per game and giving up 16.
They have outgained their opponents on average 366-238 (6.6-4.6 ave.).
On the ground they have the edge, 212-83 (5.6-2.6 ave.).
The third down conversion rate is 50% versus 30% for the opponents.
Five of their seven Ohio opponents have qualified for the playoffs; three are still alive.
They are currently ranked No. 67 in the nation by calpreps.com and No. 1 in Ohio Division II.
Some seasons stats for the Tiger players:
Sophomore quarterback Jalen Slaughter: Comploted 105 of 191 pass (55%) for 1,661 yards and 19 touchdowns.
Senior wide receiver Ardell Banks: 35 receptions for 759 yards (21.7) and 11 touchdowns.
Sophomore Braylyn Toles: 26 receptions for 330 yards (12.7) and 3 touchdowns.
Junior Kyler Wiggins: 22 receptions for 285 yards (13.0) and 2 touchdowns.
Senior running back Willtrell Hartson: 246 attempts (5th all-time) for 1,590 yards (6.5) (4th all-time) and 26 touchdowns (3rd all-time).  144.5 yards per game (2nd all-time).  Eleven consecutive games of 100+ yards (1st all-time).  Leading scorer with 170 points (2nd all-time).
Junior inside linebacker Dorian Pringle: 52.5 tackle points (38-29), 15.5 tackles-for-loss, 5.5 quarterback sacks.
Junior inside linebacker Cody Fair: 49.0 tackle points (31-36), 9.5 tackles-for-loss, 1.0 quarterback sack.
Junior safety Ryan Page: 47.5 tackle points (34-27), 2.5 tackles-for-loss, 6 pass breakups.
Senior safety De'Airre Pringle: 45.5 tackle points (35-21), 4.5 tackles-for-loss, 3 pass breakups.
Senior outside linebacker Brandon Carman: 5.5 sacks.
Sophomore kicker Nolan Hendricks: 67 kickoffs, 52.1 yards per kick, 11 touchbacks, 3 of 4 field goals
Junior kicker Vinney Keller: 33 of 39 PAT kicks.
Junior Zach Liebler: 9 punt returns, 6.4 yards per return.  6 kickoff returns, 26.7 yards per return.
Miscellaneous
The Football Booster Club is sponsoring a bus to Mansfield for the Big Walnut game, open to the general public. The cost is $30.00 and includes a foot long sub, chips and water. Game ticket is NOT included. The bus will depart the high school parking lot at 4:30 pm. If interested, contact Bill Brown at (330) 704-2548 or visit him at O'Reilly's Auto Parts between 8:00 am and 4:00 pm.
This week's game ball was donated by Dumont's Sporting Goods in Massillon.
Seven Tiger players were named All-Stark County.  Feature story to come later this week.