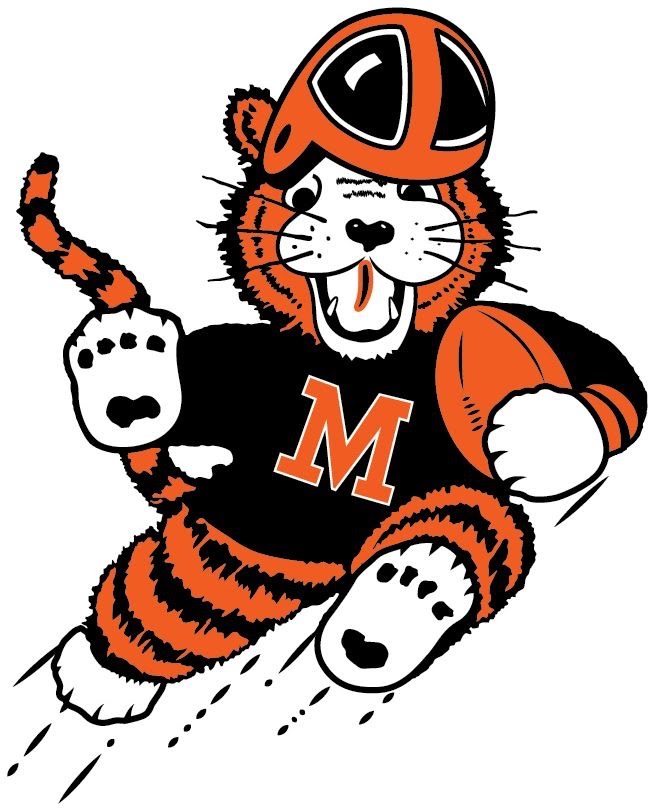 Hartson Hits the Record Book — AGAIN!!!
It's not often that you see a game like Massillon's 49-28 victory over Austintown Fitch; one in which the Tigers ran the ball 64 times for 406 yards. The last time the Tigers did that against a good team was in 1991 when they defeated Canton McKinley, 42-13.  In that one, they ran the ball for 402 yards on 60 attempts.   Spearheading that performance was Travis McGuire, who rolled his way through 302 yards, setting a new Massilon single-game rushing record.  He also scored a whopping five touchdowns.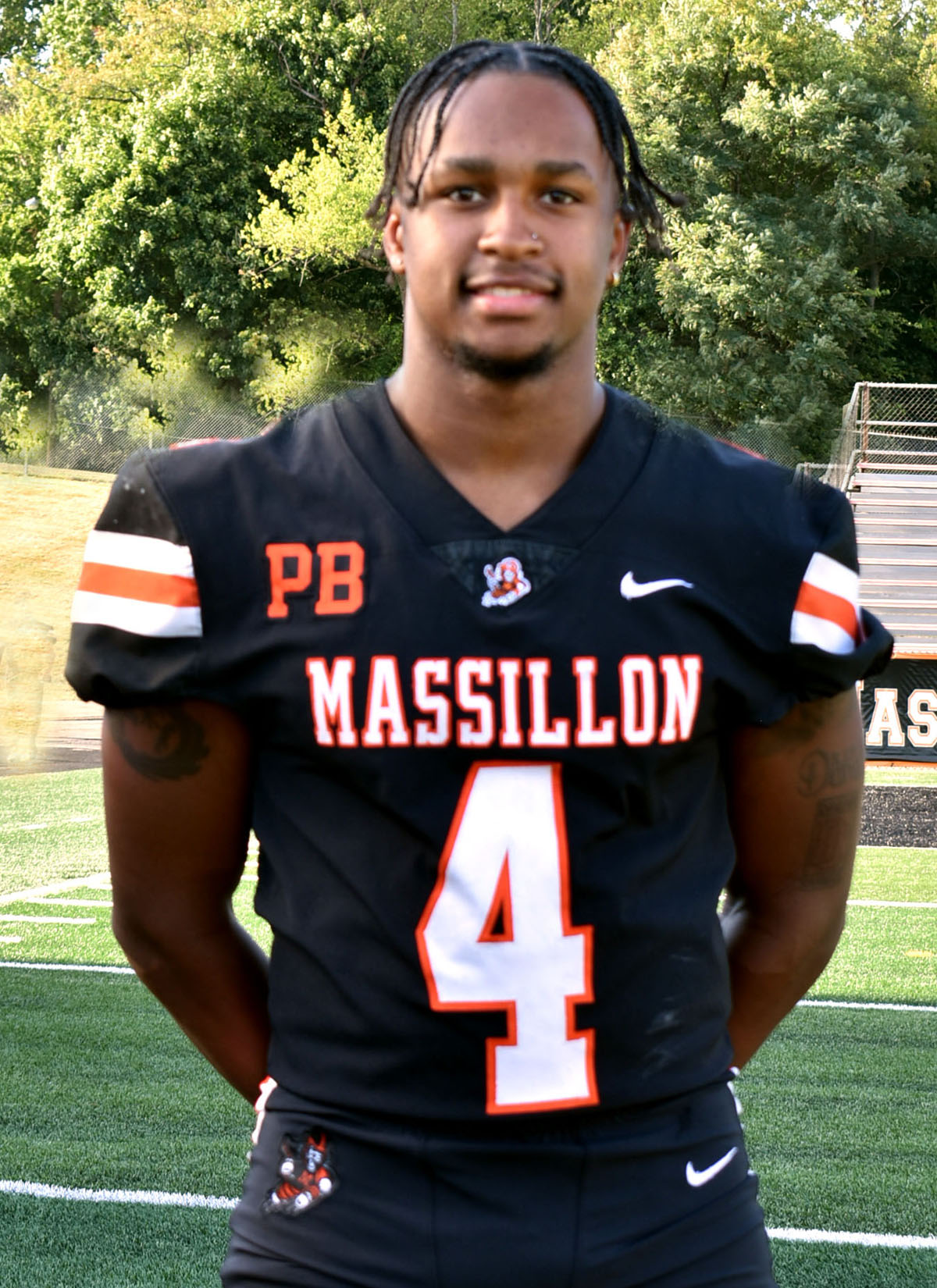 In last Friday's game it was Willtrell Hartson, who carried the ball 40 times and gained 274 yards, while scoring four touchdowns.  It was also his sixth consecutive 100-yard+ game.  Here's how those stats stack up historically for the orange and black:
40 attempts – 3rd all time behind Elwood Kammer's 44 in 1925 vs. Erie Academy, PA and Jamir Thomas' 42 in 2017 vs. Canton McKinley.
274 yards – 5th all time.  Hartson also holds the record with 324 yards in 2020 vs. Westerville South.  That mark bested Travis McGuire's record noted above.  It is Hartson's third entry into the Top 10 for that category.
4 touchdowns – Tied for 10th with a slew of other players.  The record is currently owned by Edwin "Dutch" Hill, who scored eight touchdowns against Akron North in 1922.
6 consecutive 100-yard+ games – Tied for 3rd all time with Travis McGuire and Terrence Keyes.  The record-holder is Jamir Thomas, who produced nine.
With six games in the books, Hartson has now carried the ball 141 times for 898 yards and scored 13 touchdowns.  Should Massillon advance to the state finals, here is what Hartson would need to make the record book for single season records:
Attempts – 79 to make the Top 10 (8 per game); 209 to set the record (23 per game)
Yards – 474 to make the Top 10 (53 per game); 1,079 to set the record (120 per game)
Touchdowns – 8 to make the Top 10 (1 per game); 21 to set the record (2.4 per game)
The team offense also cracked the Top ten for the number of rushing attempts in a single game with 64, tying the Mansfield game of 1993 and placing 3rd.  The record is 69, set by the 1992 team vs. Youngstown East.  Unfortunately, the 406 yards gained on the ground did not make the Top 10.  The current No. 10 mark is 452.
Earlier this year, in Massillon's 41-12 victory over Warren Harding, quarterback Jalen Slaughter complete 14 of 19 passes for 248 yards and 4 touchdowns with no interceptions, earning an efficiency rating of 252.8.  That performance is now No. 10 in the record book.
Incidentally, Massillon has now scored 30 or more points in six consecutive games, which is ranked 6th all-time.  The record was set by Paul Brown's 1939 team and later tied by Nate Moore's 2018 team, which each had nine.