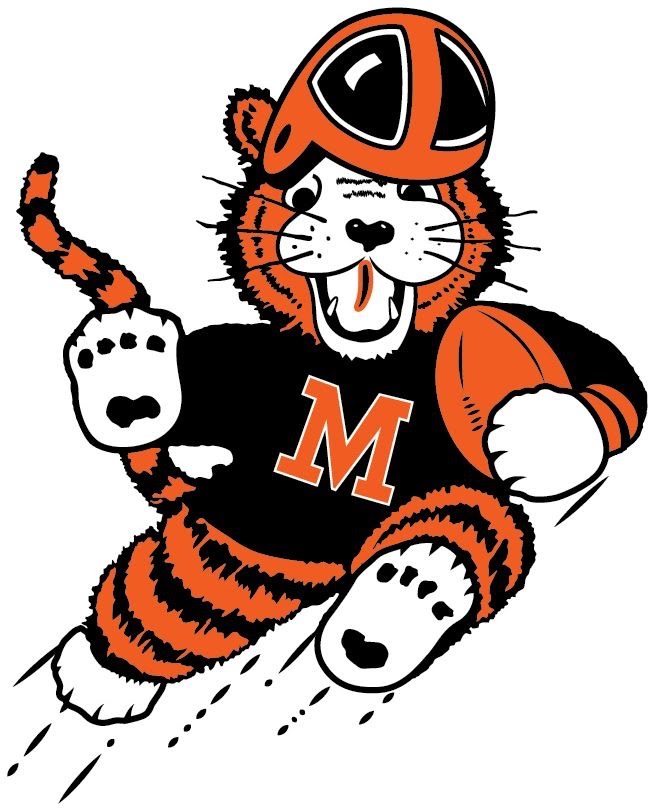 Five football players from Massillon's 11-3 team have been named by the Ohio Prep Sportswriters Association to the Division II All-Star Team.  They include:
Jaiden Woods – Senior offensive lineman – 1st Team  All-Ohio,
Austin Brawley – Senior defensive back – 1st Team All-Ohio,
Marcus Moore – Junior defensive lineman – 2nd Team All-Ohio
Riley Campbell – Senior defensive lineman – 2nd Team All-Ohio
Nathan Depuy – Senior linebacker – 2nd Team All-Ohio
All five were previously named 1st Team Northeast Inland All-District.  And all except Depuy were earlier named All-Stark County.
The Co-Offensive Player of the Year is Green wide receiver Trey Martin.  The Co-Coach of the Year is Rob Page of Big Walnut.

All-Ohio players from Tiger opponents:
Pickerington Central – D1
CJ Doggette – defensive lineman – 1st Team
Tyler Gillison – defensive lineman – 1st Team
Alex "Sonny" Styles – defensive back – 2nd Team
Kyle Imboden – offensive lineman – Honorable Mention
Canton GlenOak – D1
Reynoldsburg – D1
Markez Gillam – wide receiver – 1st Team
Dijon Jennings – quarterback – 2nd Team
Warren Harding – D2
Dom Foster – wide receiver – Honorable Mention
Kinkade Tyson – defensive lineman – Honorable Mention
Lakewood St. Edward – D1
Christian Ramos – quarterback – 1st Team
Joe Lavelle – offensive lineman – 1st Team
Michael Kilbane – defensive lineman – 1st Team
Zyion Freer-Brown – linebacker – 1st Team
Danny Enovitch – running back – 3rd Team
Giovanni Kennedy – offensive lineman – 3rd Team
Wyatt Gedeon – defensive lineman – 3rd Team
Joel Castleberry – defensive back – 3rd Team
Ben Lavelle – punter – Honorable Mention
Austintown Fitch – D2
Devin Sherwood – quarterback – 1st Team
Josh Fitzgerald – offensive lineman – Honorable Mention
DeShawn Vaughn – defensive back Honorable Mention
Euclid – D1
Claishon Ivory – wide receiver – Honorable Mention
Aiden Turos – kicker – Honorable Mention
Chase Smith – defensive lineman – Honorable Mention
Ryan Merrill – linebacker – Honorable Mention
Wooster – D2
Micah McKee – wide receiver – 2nd Team

Drew Rader  – kicker – 3rd Team
Canton McKinley – D1
Harold Fannin – defensive back – 1st Team
Stefan Monahan – offensive lineman – 2nd Team
Nehemiah Saipaia – defensive lineman – 3rd Team
Khris Williams – running back – Honorable Mention
Columbus Independence – D2
Jalin Sample – Columbus Independence linebacker – Honorable Mention
Westerville South – D2
Kaden Saunders – wide receiver – 1st Team
Tyler O'Riley – offensive lineman – 2nd Team
Brandon Armstrong – defensive back – Honorable Mention
Big Walnut – D2
Nate Severs –  running back – 1st Team
Garrett Stover – defensive back – 1st Team
Aiden Hernandez – offensive lineman – 1st Team
Nicky Pentello – wide receiver – 2nd Team
Green – D2
Trey Martin – wide receiver – 1st Team
Trevor Van Horn – quarterback – 2nd Team
CJ Dawson – offensive lineman – 2nd Team