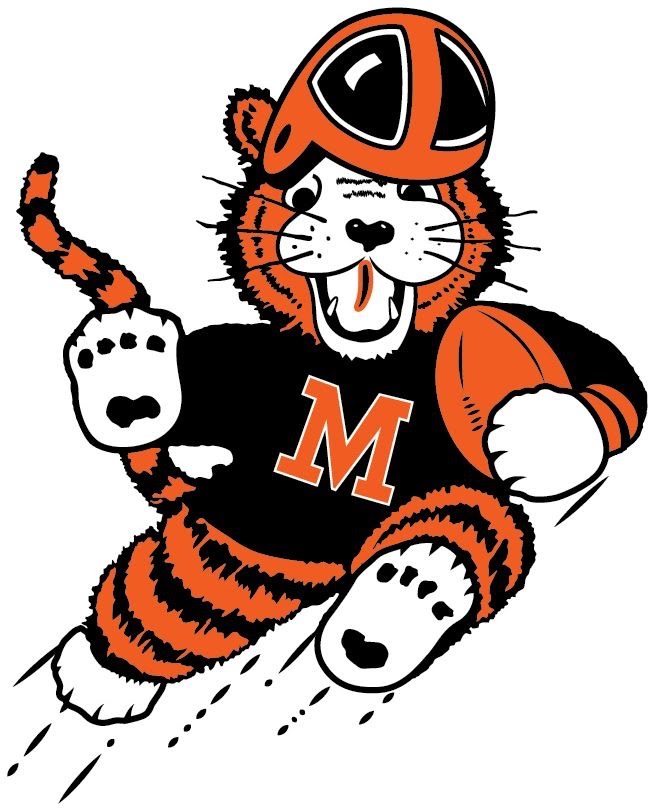 WHBC recently announced its all-county team, which is selected by the area coaches, and six Tigers received honors.   Darrius McElroy was named the Most Valuable Player for Massillon.  The senior quarterback and co-captain completed 47 of 83 passes for 448 yards and two touchdowns.  He also rushed 84 times for 431 yards and 11 TDs.  Darrius was instrumental in leading his team to a 35-13 victory over Canton McKinley for which he was named the Great American Rivalry Series Most Valuable Player.
Other honorees included:
Austin Brawley (senior wide receiver) – Second on the team in receptions, with 35 for 589 yards (16.8 yds/rec.) and 4 touchdowns, with a long of 72 yards.
Te'Jamere Nash (senior offensive lineman) –  Helped his team rush for 5.6 yards per carry, which is ranked 5th among all spread offense teams and 15th among Massillon teams all-time.
Marcus Moore (junior defensive lineman) – Recorded 31.5 tackle points, including 19 solos and 25 assists.  Also had 10.5 tackles for loss with 2.0 quarterback sacks.  Also intercepted a pass against Wooster and returned it 53 yards, nearly for a touchdown.
Riley Campbell (senior defensive lineman) – Recorded 46.0 tackle points, including 31 solos and 30 assists.  Also had 10.0 tackles for loss and a team leading 4.5 quarterback sacks.
Austin Brawley (senior defensive back) – Senior defensive back.  Second on the team with 72.5 tackle points, including 57 solos and 31 assists.  Also had 1.0 tackles for loss, two pass interceptions, four pass breakups and one fumble recovery.  Blocked 7 kicks and returned 4 kicks for touchdowns.  He also set or tied school season records for punt return yards, punt return touchdowns, kick returns and blocks.
Dominic Salvino (senior long snapper) – Co-Captain.  As a result of consistently excellent snaps, the kickers were able to convert 59 of 60 extra points and 9 of 14 field goals.
Canton McKinley's Harold Fannin was named Player of the Year.  Alliance's Thomas Butt received the Jim Muzzy Scholastic Achievement Award.
Massillon finished the 2021 season with an 11-3 record and was runner-up in the playoff regional championship game.