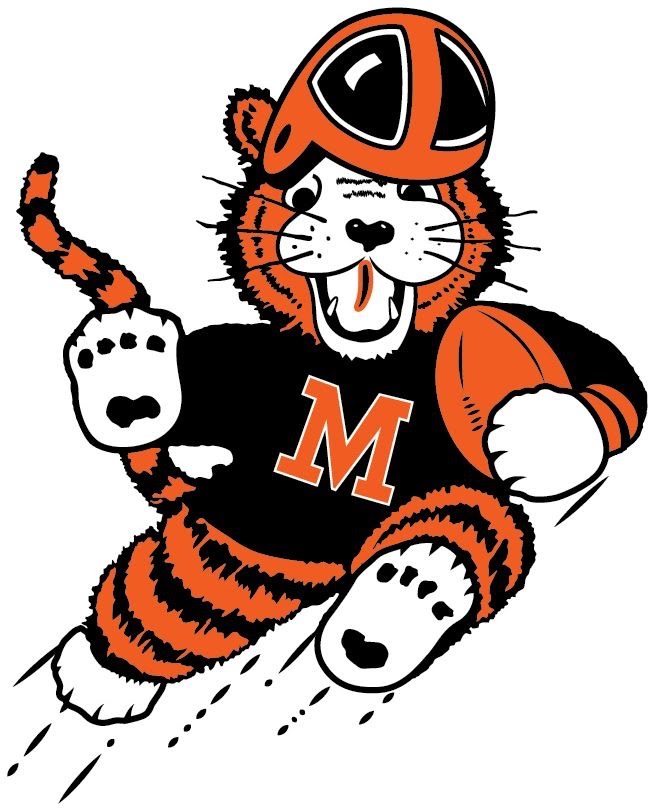 Massillon defeated Canisius, NY (4-1), 23-13 to improve their record to 6-2.  All-time win No. 915.  Next up is a home match against Wooster (4-4).
7th Grade (7-0): Defeated Canton, 20-8.  Season over.
8th Grade (5-2): lost to Canton, 14-6.  Plays home (PBTS) to Chardon on Wednesday, October 13, at 6:00 pm.
9th Grade (6-1): Defeated Cleveland St. Ignatius, 41-20 (34-7 lead at one point).  Plays at Wooster on Thursday, October 14, at 6:00 pm.
JV (6-2): Defeated Avon, 21-7.  Plays at Wooster on Saturday, October 16, at 10:00 am.
Canisius
The No. 1 team in New York rolled into Massillon last Friday to try and repeat the victory they earned in 2017.  Only, this one didn't quite go their way.  In a hard-hitting affair, likened to the St. Edward game, this time Massillon manufactured the big plays and came away the victor.
"Canisius was a really good team," said Head Coach Nate Moore at the Monday Booster Club meeting.  "We knew that going into into it.  Their front seven was really good.  Our guys outplayed them.  They played a great game.  They played really hard.  It was a really good win for us."
Those big plays were the key.  Freshman Quarterback Jalen Slaughter was on fire, completing 8 of 9 passes for 156 yards and two touchdowns, with both scores coming in the second half.  The first went to Austin Brawley for 72 yards.  Slaughter's pass was in the air for about 50 yards and the defender managed gained position for an interception while the ball was in the air.  But Brawley snatched it out of the defender's hands and raced untouched to the end zone to give the Tigers a 2-score lead.  The second was a perfectly thrown 19-yard pass to heavily guarded Jaden Welch, who caught the ball in the corner of the end zone.
But the best pass may have been the one to Ardell Banks.  Faced with a 2nd and 20 at their own 27, Slaughter went back to pass and was pressured out of the pocket.  So he headed through the edge for open space, while being protected by Ta'Jamere Nash, who literally de-cleated the blitzing linebacker.  Meanwhile, Ardell Banks after seeing the trouble broke off his deep route and gave his QB a chance.  With a perfectly thrown pass, Ardell gathered in the ball as he was diving to the ground, just short of the sideline.  The play went for a first down and kept the drive alive for the Slaughter-to-Welch TD pass.
Yet another big play came near the end of the game following a Canisius interception at their own five yard line that negated a potential Tiger touchdown.  Banks was running a post pattern, but the throw was just a shade late and the free safety picked the ball in stride.  He headed down the right sideline, then cut to the left sideline, on his way for a sure score.  But who ran him down?  Ardell Banks.  Banks had sprinted 90 yards and caught him at the Massillon ten.  Didn't realize that Banks was that fast!  Although the Crusaders eventually scored, his effort alone is worthy of mention.
For Canisius, they obviously knew they couldn't run on Massillon, so they went almost exclusively to the air.  But it seems like a broken record this year with yet another outstanding quarterback facing down the Tigers.  That's six straight now.  This time it was Tyler Baker, who completed 23 of 41 passes for 220 yards and a touchdown.  He quite simply had an uncanny ability to complete 3rd down passes for just enough yards to gain first downs and move steadily down the field.
Only, Massillon came up big when pass defense was needed the most.  With less than four minutes remaining in the game and Canisius on the Tiger 45, the defense forced incomplete passes on four consecutive downs to take possession and run out the clock.  A stiff pass rush and two knocked down passes were the keys.
While the Crusaders were great with the pass, that's all they had on offense, for the stout Tiger eleven held Canisius to just 21 yards on the ground in 22 attempts.  Rushing defense has also become become a broken record, but a good way.  Previous opponents Austintown Fitch and Euclid were also stymied in the ground game, gaining just 18 and 81 yards, respectively.
Meanwhile, Massillon is starting to display a more balanced offensive attack similar to that of previous years.  Against the Crusaders, they ran for 135 and passed for 174 for 309 total yards, with several players having big nights.   Running backs Willtrell Hartson and Camden Beasley combined for 165 yards rushing and quarterbacks Jalen Slaughter and Darrius McElroy completed 9 of 10  passes.  And although they won the game 23-13, it could have been much worse, save for that 84-yard interception return late in the fourth quarter that prevented the Tigers going up 30-6.
Stats:
Jalen Slaughter – 8 of 9 passing for 156 yards and two touchdowns
Willtrell Hartson – 13 carries for 90 yards and one touchdown
Camden Beasley – 13 carries for 75 yards
Austin Brawley – 4 pass receptions for 109 yards a touchdown; 9.0 (7-4) tackle points; 50 return yards
Ardell Banks – 2 pass receptions for 41 yards
Ryan Zentkovich – 6.0 (5-2) tackle points
Maverick Clark – 5.0 (3-4) tackle points
Ressieo Kirksey – 2.5 tackles for loss, 16 yards; 1 sack, 8 yards
Darrius McElroy – 2 punts, 38.5 ave.
Guest players were utility offensive lineman Jayden Woods, offensive lineman Nash, running back Willtrell Hartson and wide receiver / defensive lineman Riley Campbell.
Notes from the players and coach:
New York football is different than Ohio football.  We played Massillon Tiger football.  We showed them who we were.
We take a lot of pride in our defense (against the run).  We swarmed to the ball.
The offensive line played their best game of the year.
Canisius started to shift from cover-4 to cover-3 to provide run support (The 6-man front just wasn't enough to stop the Tiger running attack).
A lot of great effort plays.
Wooster
Massillon and Wooster will face each other for the first time since 1933, when the Tigers hung one on the Generals, 53-0.  The Tigers hold a 14-5 edge in the series, which dates back to 1899.  A member of the Cardinal Conference, Wooster comes into Paul Brown Tiger Stadium Friday with a 4-4 record.  Their best performances of the year came in a victory over Lexington and during a 6-point loss to West Holmes, the best team in the conference.  Their season thus far:
Orrville (1-7): 30-6 W
Wadsworth (2-6): 17-23 L
Louisville (0-8): 16-14 W
Akron St. Vincent (4-4): 10-42 L
Lexington (2-6): 38-14 W
West Holmes (8-0): 37-41 L
Mt. Vernon (2-6): 39-7 W
Mansfield (6-2): 16-44 L
The Generals utilize a spread offense that features the passing game, particularly the combination of senior quarterback Drew Becker (6′-0″, 190) to  senior wide receiver Micah McKee (6′-4″, 180), who is also a stellar basketball player.  Like Canisius, Wooster displays an "air raid" style of attack, with lots of short passes designed to move the sticks.  Both of these players are very good.  The run game may be placed on the shelf for this one, as has been the case against Massillon of late.
Defensively, they align in a 4-3 front, with cover-2 secondary, press coverage at the corners.  Again, linebacker McKee is the best player on this side of the ball.  While the secondary is good as a group, it's the defensive front that is the best unit on that side of the ball.
The series with Wooster will end after just one game, with last year's contest at Wooster having been canceled by the OHSAA.
Playoffs
Wins in the final two games will assure a Top-4 placement in the final computer ratings.  That would set the Tigers in position to have two home games in the playoffs.
Go Tigers!