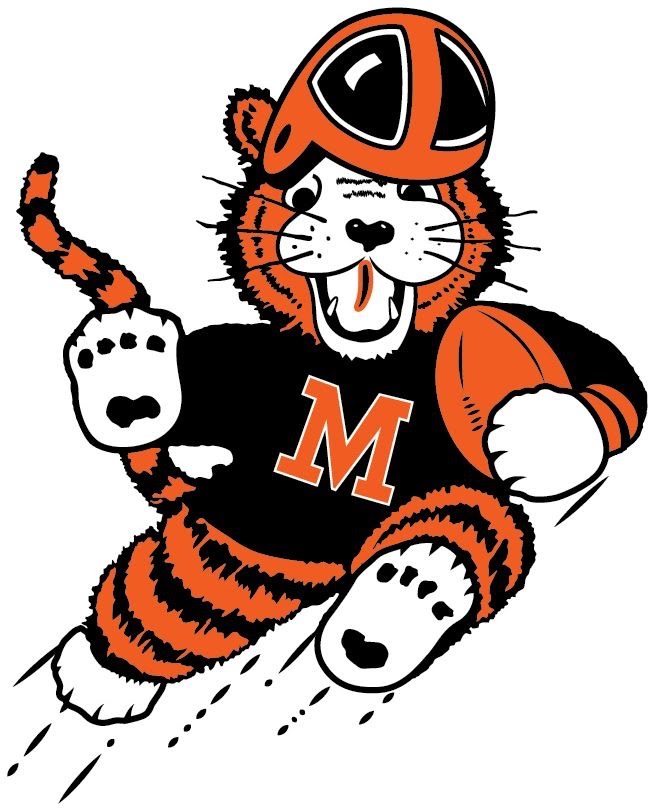 'We didn't break': Jalen Slaughter, Austin Brawley help Massillon Tigers beat New York football power Canisius
MASSILLON — The visitors from Buffalo aired it out with a senior quarterback aiming to take Canisius back to the Big Apple.
The home team ground it out with a freshman … until it was time to let it fly in a 23-13 Massillon win.
Senior QB Tyler Baker looked as good as advertised for a Canisius football team that won a New York state Catholic championship in 2019 and might do it again after the 2020 playoffs got erased by COVID-19. The Crusaders remain fixed on the 2021 title game in New York City, despite falling to 4-1.
Massillon had the last word in Tigertown behind freshman QB Jalen Slaughter. The Tigers improved to 6-2, showing the look of a program with a 16-4 postseason record across the last four years.
"It was a great win against a really good team," head coach Nate Moore said.
"Our kids are down right now, but coming here is a tremendous experience," Canisius head coach Bryan Gorman said. "Nate runs an amazing program."
Gorman said he hopes the teams will meet again, perhaps at Canisius.
In Friday's battle at Paul Brown Tiger Stadium, one wouldn't have guessed early on where this game was going with these QBs.
Canisius put its offense in the hands of Baker, who led the Crusaders to a 143-15 halftime lead in passing yards. Slaughter handed the ball to Willtrell Harston and Camden Beasley, who led the Tigers to a 99-7 halftime lead in rushing yards.
"We were trying to get the running game going so we could open up the passing game," Massillon senior playmaker Austin Brawley said. "We gashed them on some big runs."
Massillon led 9-6 at halftime and got the biggest play of the third quarter from Slaughter. From deep in his own territory, he scrambled left and fired a 15-yard completion to Ardell Banks. Soon it was third-and-9, time for another "biggest play of the game."
From the pocket, with good protection, Slaughter unloaded a deep ball over the middle. Brawley won a jump ball, pivoted, and ran the rest of the way for a 72-yard touchdown. The Tigers led 16-6.
"Jalen made some really good throws under pressure," Moore said. "He settled in the pocket. it wasn't like we were wide open. The long throw to Austin … he absolutely ripped that thing. Austin made a great play."
"I knew Jalen was going to be something special from the time he was younger," Brawley said. "He's making leaps and strides."
Massillon's defense put enough of a pass rush on Baker to cool him off.
Early in the fourth quarter, on third-and-11, Slaughter fired a first-down strike over the middle to Brawley. Then he uncorked a 19-yard TD pass to Jaden Welch, who scored despite blanket coverage from cornerback Donovan Davenport.
Slaughter wound up 8-of-9 passing for 160 yards. Baker was 23-of-41 for 220 yards.
If you took the 35-mile drive from Niagara Falls to the stadium where the Buffalo Bills play, you would drive by Canisius, which is just off Lake Erie. Most teams would as soon swim over the Falls as play Canisius, whose previous game entailed a nine-hour trip to Boston.
The Crusaders made the long bus trip to Massillon once before, winning 49-35 in 2017. The return match was played in a rich atmosphere, with a big crowd cheering as if the business part of the season has arrived.
The 6-foot Baker is trying to attract offers from a major-college crowd that likes its quarterbacks taller.
"It's nice when you see guys like Drew Brees, Kyler Murray, Russell Wilson and Baker Mayfield prove guys wrong," Baker said. "You use those guys for motivation. You get told a lot you're not tall enough. They show it can be done."
The 5-10 freshman Slaughter isn't being rushed by Moore. He isn't being babied, either.
"We've known for a while he's going to be good, but he's even still exceeded expectations," Moore said. "He's got plenty of room to grow, also."
The tension in this game was Grade A.
The Tigers led 2-0 when a Canisius snap sailed over the punter's head and into the south bleachers.
Massillon was choppy at first in getting off plays out of the shotgun. Several times, the play clock almost ran out. One time, a snap sailed over Slaughter's head.
Runs by Harston and Beasley made up a 65-yard TD drive. Hartson motored left for a 5-yard touchdown and a 9-0 lead with 4:33 left in the second quarter.
Baker quick-passed Canisius down the field, showing a perfectly relaxed demeanor that held up on a third-and-goal from the 6 with a running clock. He fired a 6-yard corner pass to Josh Fillion for a TD as the half expired.
It stayed 9-6 when the Tigers stuffed a two-point conversion run.
Massillon regained control and built a 23-6 lead that negated the impact of a long return after Slaughter threw a pick.
"This was a really good win," Brawley said. "We brought a lot of energy right away. It got down to the nitty gritty and we didn't break. We just kept playing."
Reach Steve at steve.doerschuk@cantonrep.com
On Twitter: @sdoerschukREP