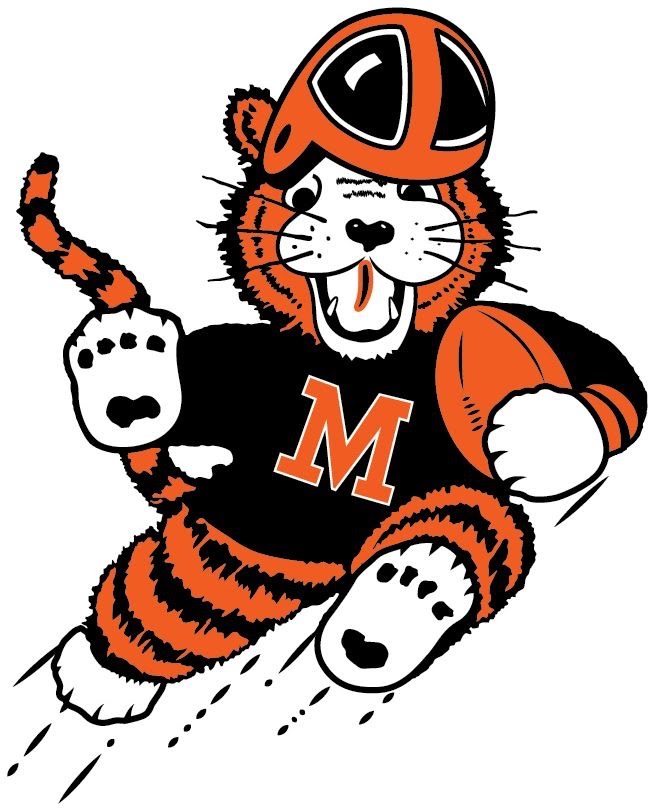 Nathan Depuy, Austin Brawley, Marcus Moore help Massillon Tigers swarm Wooster Generals
MASSILLON – A Week 9 trap game? Not a chance for Massillon.
Any concern that the Tigers might get caught looking past Friday's game against Wooster toward their rivalry game against McKinley was eliminated by the time they took their first offensive snap. Then again, almost any hope the Generals had of springing the upset at Paul Brown Tiger Stadium had also evaporated by that point.
Two punt returns for touchdowns to open the game were just the accelerant Massillon needed to kick-start what turned in a 31-0 rout of Wooster.
"I think it was really huge, because the past couple of weeks, the defense started out really slow," said senior linebacker Nathan Depuy, whose 48-yard punt return gave Massillon the lead for good 2:22 into the game. "With that big play that I made, I think it really boosted everybody's confidence, especially on defense. We came out and we just balled out."
It was 14-0 before the Tigers even snapped the football thanks to punt returns by Depuy and Austin Brawley. It was 17-0 after their first offensive series, and 24-0 before the Generals even got across midfield.
By halftime, Massillon had opened up a 31-0 lead and was well on its way to a 7-2 record. At that point, most of the focus was starting to head to next Saturday's showdown at Tom Benson Hall of Fame Stadium against McKinley in the 132nd meeting between the two.
Depuy started things for the Tigers when he picked up the loose ball on a quick kick and raced nearly untouched for the score with 9:38 left in the first quarter. He also provided a nice bookend to the first half when he preserved the shutout with a fumble recovery at the Massillon 21 after Marcus Moore's strip sack.
"When the kicker punted the ball, I just saw the ball land," Depuy said. "I didn't hear a whistle. I was like, 'I'm going to take this ball and score.' That's exactly what I did."
Brawley didn't make Tiger fans wait long for his obligatory big play. After a three-and-out on Wooster's second possession, he returned a punt 44 yards for a 14-0 lead with 7:24 remaining in the first quarter.
Massillon started its first offensive possession at the Wooster 22 thanks to Cam Beasley's interception one play after Brawley's return. Shane Rue kicked a 36-yard field goal to give the Tigers a 17-0 lead.
"You have special teams errors and you have turnovers and you will not beat a team with as much talent as Massillon," said Wooster coach Austin Holter, whose team is 4-5. "It won't happen. That's what happened to us in the first half. … In an environment like this, you have to be able to close that out and play your best football, and we didn't do that."
The Tiger offense finally got its first TD of the evening on their second possession. Freddie Lenix Jr. ran 12 yards for the score with 3:43 remaining in the first quarter to make it 24-0.
Lenix saw his first action of the season at running back as Willtrell Hartson was sidelined with an ankle injury that was reaggravated in the Week 8 win over New York-power Canisius. Lenix, though, did his part with 68 yards on 13 carries, including a 3-yard score to make it 31-0 early in the second quarter.
That score was set up by the second interception of the night by Massillon. This one was courtesy of Moore, who tipped a screen pass to himself and rumbled 53 yards to the Wooster 3.
Moore's return on the pick gained nearly as many yards as the Tigers netted during the first half. Massillon gained 59 first-half yards, and finished with 128 for the game.
The Tiger defense, though, continually made life tough for the Generals. Massillon sacked Wooster quarterback Drew Becker four times, and limited it to just 1 net rushing yard for the game.
"Our kids played hard," said Massillon coach Nate Moore, whose team held Wooster to 189 total yards. "They're a good football team that made some plays and got a couple of drives. We just made enough plays to get off the field."
Wooster had two golden scoring chances in the game, one in each half. The first was halted at the Tiger 9 with less than 30 seconds remaining when Moore swallowed up Becker and forced him to fumble.
The other came on the Generals' first second-half drive. They reached the Massillon 5, but a fourth-and-3 throw into the end zone was broken up.
Reach Chris at chris.easterling@indeonline.com.
On Twitter: @ceasterlingINDE