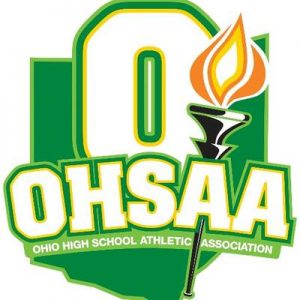 The Ohio High School Athletic Association has adjusted its divisional assignments for the 2019 football season following updated competitive balance numbers.  However, regional assignments have yet to be made.  Here are the changes based on last year's regions:
Region 5 – Copley moves to Division 3
Region 6 – Perrysburg and Toledo Bowsher move to Division 1
Region 7 – New Albany moves to Division 1; Ashland, Dover and Tri-Valley move to Division 3
Region 8 – Dayton Belmont moves to Division 3
Several teams have been relocated to Division 2 to fill the vacancies created by those that have left, including:
From Division 1 – Austintown Fitcn, Cleveland John Marshall and Cleveland Rhodes
From Division 3 – Parma Padua, Alliance, Akron North, Olentangy Berlin, Columbus DeSales, Piqua and West Carrollton
If the new D2 teams are placed geographically based on last year's regions, then Region 5 would be heavy by a few teams and Region 6 would be short by a few teams.  So it appears on the surface that Region 5 would need to surrender some teams to Region 6 in order to create balance.  Or, given that none of the Region 5 teams would be considered candidates to move to Region 6, then the OHSAA could opt to move some Region 5 teams to Region 7 and some Region 7 teams to Region 6.  The obvious additions to Region 7 would be Akron Ellet, Akron Firestone and Akron Kenmore-Garfield while the logical subtractions would be Barberton, Wadsworth and Medina Highland, all of whom were in Region 6 in 2017.
But regardless of who moves, Massillon, Cincinnati Winton Woods, Akron Hoban, Toledo Central and Cincinnati LaSalle will remain as the teams to beat in Division 2,  It should be noted that Massillon and Winton Woods have the highest competitive advantage number for a public school in the division.  Toledo Central and Akron Hoban have the highest numbers for a parochial school in D2 (4th and 5th, respectively, among all divisions).