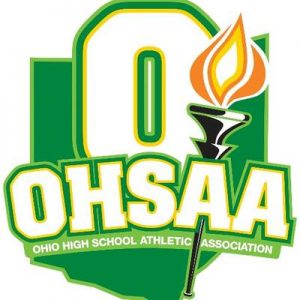 High School football fans eager to see a state finals rematch between Massillon and Akron Hoban may have their wish fulfilled this year, only it would come a bit earlier than expected, assuming both teams advance far enough for that to occur.  That's because the OHSAA has moved the Tigers from Region 7 to Region 5 opposite the Hoban Knights, setting up a potential regional finals matchup of these two state powers.  Massillon spent the last four seasons competing in a region comprised of mostly Columbus area teams and prior to that played against teams primarily from the Toledo region.  But with the new alignment, the Tigers find themselves in a region matched up against teams from Cleveland.  In fact,.this is the first time in over 40 years of playoff history, covering both Division 1 and Division 2, that this has occurred.
Here is a breakdown of each of the Division 2 regions:
Region 5 – The dominant powers are Akron Hoban, Division 2 state champions in each of the past two years and Division 3 state champs in the two years prior to that, and Massillon, the Region 7 winner in both 2017 and 2018 and state runner-up last year.  Joining them are Austintown Fitch, a Division 1 qualifier last year, Warren Harding, a D2 qualifier last year, and local teams Perry, North Canton, Lake and newcomer Alliance.  Other teams to watch are 2018 playoff qualifiers Mayfield, Boardman, Nordonia and Painesville Riverside, plus Hudson and Bedford.  Top-to-bottom, this may be the toughest region in Division 2.
Region 6 – Both Barberton and Wadsworth return to the region after a cameo appearance last year in Region 7.  They will compete against Avon, Avon Lake, Medina Highland and Grafton Midview, The strength of this region has been diminished somewhat with the loss of Toledo Central Catholic and Anthony Wayne, which are now in Region 7.
Region 7 – The teams in Columbus may have said goodbye to Massillon, but it won't be any easier with the addition of every Toledo school, including Toledo Central Catholic.  Central is a base Division 4 team that has again found itself in Division 2 on account of a massive competitive balance number.  None of the other teams in this region jump off the page, so Central may have been given a free pass to the state semifinals.
Region 8 – No real change here.  Expect the winner of a game between Cincinnati Winton Woods and LaSalle to decide the region, although Kings and newcomer Columbus DeSales could make some noise.
It seems strange what the OHSAA did with this realignment.  With Region 5 loaded with nearly all of the best teams in Division 2, already football fans are looking at this region to decide the state title, with subsequent games considered less prestigious.  Another factor concerns a potential earlier than wanted matchup between Massillon and Akron Hoban.  Last year's game drew over 16,000 fans and was by far the best attended game among the seven state finals.  The OHSAA may be hard pressed to find a stadium large enough to accommodate such a crowd and make the money they did last year.  For example, two years ago Hoban faced Barberton in the Region 5 finals and the game was sent to Green, which was highly inadequate to hold the crowd.  And last year, the Massillon-Wadsworth game drew a capacity crowd of over 6,000 at Hoover Stadium.   Massillon-Hoban would certainly draw more.  Maybe the OHSAA needs to revisit holding many preliminary playoff games on a Friday and move all D1 games to Saturday in order to free up stadiums like Byers for a big matchup.  We'll see how this one plays out.
Click here for a complete list of Region 5 teams.