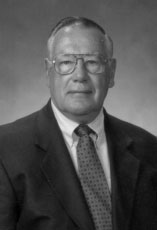 Dale Walterhouse, former Tiger assistant coach and WHS teacher, passed away May 29.  As a long-time member of the Massillon Tiger Football Booster Club, Dale was a friend of everyone.  But most of all, he was always there to help when a project needed done.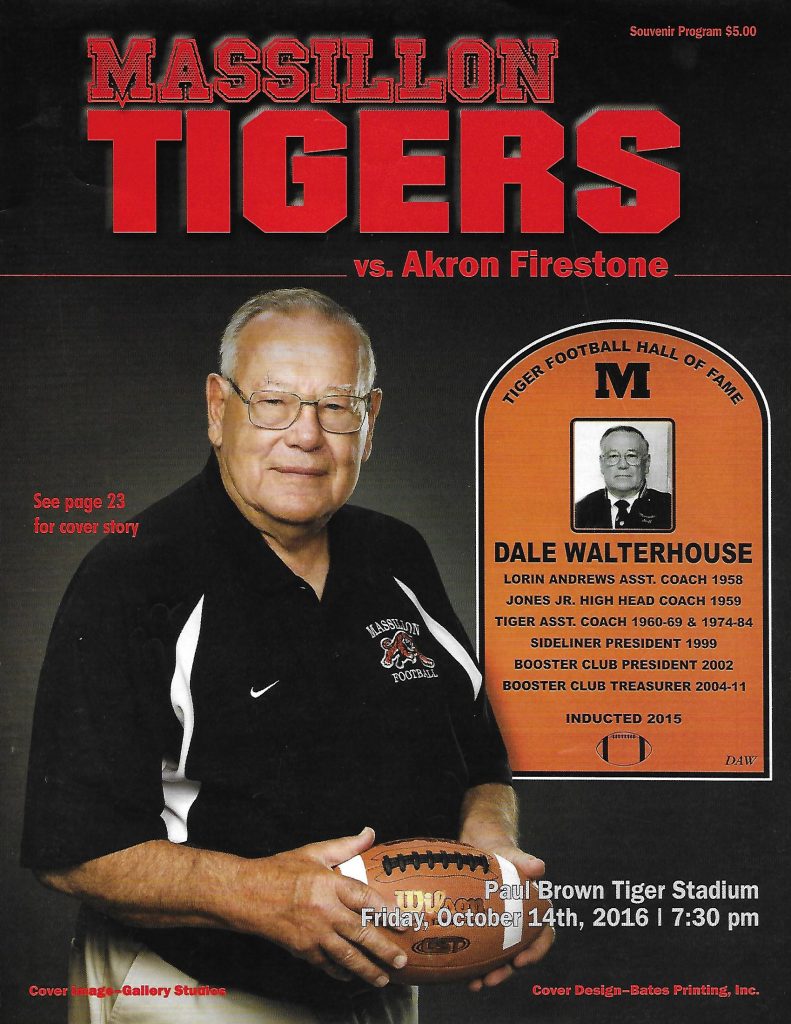 He began his coaching career in Massillon in 1959 as the coach of Jones Junior High, moving onto sophomores the following year.  By 1964 he was the sophomore head coach and a varsity assistant under the legendary Earle Bruce, then Bob Seaman, Bob Commings and Mike Currence.  Overall, his coaching tenure spanned 24 seasons.  His last coached in 1984, which was Currence's final year at Massillon.  John Moronto, Currence's replacement elected not to renew Walterhouse's contract.  But Dale did not fret, for he said it freed up his time to watch son Kurt play football in college.  By the end of his career, Walterhouse had been influential on six state championship teams, two of which were named national champions.
When not coaching, he taught health, physical education and general chemistry at the high school.  He also served a short stint as Athletic Director.
Later, he was a Massillon City Councilman and Manager of the Elms Swim Club.
As a member of the Massillon Tiger Football Booster Club, Dale served as vice president in 2001, president in 2002 and treasurer from 2003 to 2011.  He was also president of the Sideliners in 1999.
In 2016, Coach Walterhouse was featured on the game program cover for the Akron Firestone game (see photo).
As a reward for his stellar career, Dale was inducted into the Tiger Hall of Fame in 2015.  He also received the One Tiger Heritage Award in 2018.  According to Managing Director Bob Clendenin, this honor is given to individuals who contribute decades of time and effort toward bettering their community and helping kids.
Dale and wife Jo are the proud parents of children Kathy, Kurt and Steve, 11 grandchildren, 6 great-grandchildren.
He will be greatly missed by those who knew him.