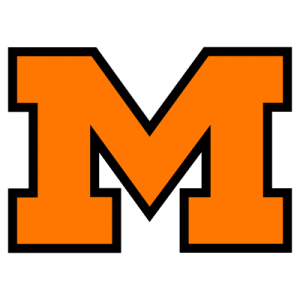 At halftime of this Friday's football game, former Tiger football / baseball player Dan Seimetz will be inducted into the Massillon Wall of Champions.  Seimetz was a member of the football team from 1991-93, lettering two years.  Primarily a blocking back, he rushed 56 times for 296 yards, caught three passes for 38 yards and scored four touchdowns.
But it was in baseball where Seimetz really made his mark, lettering three times.  During his 1994 senior season, Dan batted .500 and helped lead the 21-10 Tigers to the state championship game, where they lost a heartbreaker to unbeaten 30-0 Toledo Start.  For his effort, he was named All-Diamond Conference.  He also received the Mike Hershberger Award In both his junior year (when he batted .580) and his senior year. And he excelled in the classroom, being named one of the valedictorians.
Seimetz's next stop was Ohio State, where he started for four years and broke nearly every batting record at OSU.  His list of accomplishments is remarkable:
Career batting average of .370, second all time
Career hits leader with 287 (2nd has 271)
Career doubles leader with 71 (2nd has 56)
Career home run leader with 52 (2nd has 39)
Career RBI leader with 236 (2nd has 180)
Third in career runs scored with 193
Single season record for doubles with 25
Single season record for home runs with 19
Single season record for RBIs with 80
National Player of the Week Award winner
3-time First Team All-Big Ten (one of only two in school history)
1995 Big Ten Freshman of the Year
2-time All-American
3-time Academic All-Big Ten
Ohio State Baseball All-Century Team (voted by the Athletic Department)
Ohio State Varsity "O" Hall of Fame  Inductee, 2015
Elected baseball captain by his teammates in 1998.
Drafted by the New York Yankees
Congratulations to Dan Seimetz.
Also to be announced on Friday are five inductees to the Tiger Hall of Fame.  They are:
Homer Floyd (football player 1953-54; Stark County HS Football Hall of Fame; All-Ohio running back; WHS Distinguished Citizen)
Art Hastings (football player 1958-60; Stark County MVP; All-Ohio running back; Scholastic Magazine All-American; Stark County HS Football Hall of Fame)
Elwood Kammer (football player 1923-25; All-Stark County; All-Ohio center; Lorin Andrews Head Coach 1935-41; Massillon Head Coach 1942-44; State Champion 1943; teacher in Massillon for 40 years)
Joe Studer (football player 1972-74; All-Stark County; All-Ohio center; Massillon Assistant Coach 1991-94)
Paul & Carol David (Generous and continued service to Massillon through the Paul and Carol David Foundation)