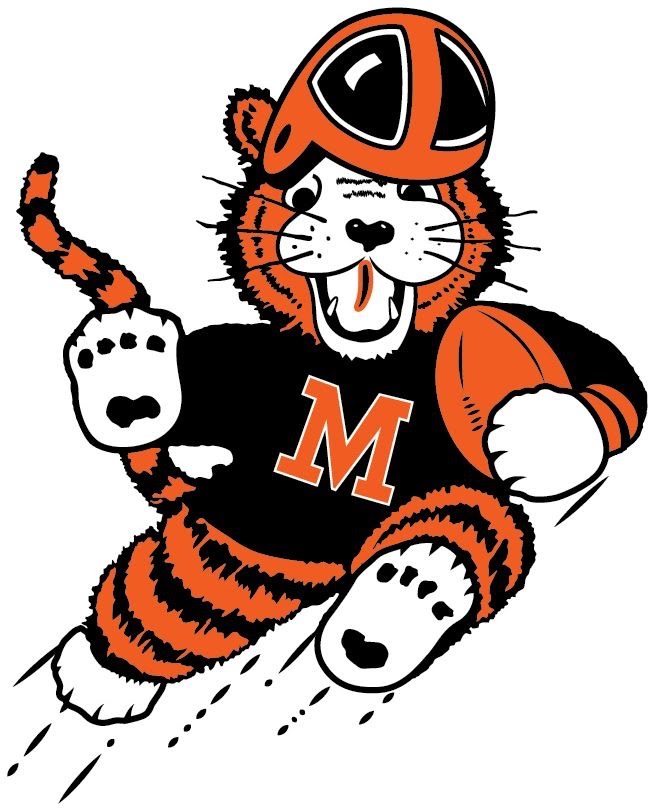 Tiger Halls of Fame Have Six New Members
Last Thursday, in conjunction with the Booster Club Reverse Raffle event, five new members were inducted into the Massillon Tiger Football Hall of Fame, including Arvine Ulrich, Larry Larsuel, Gary Vogt, Ron Ertle and Devin Smith.  In addition, Rick Spielman was inducted into the Massillon Wall of Champions.  Each also will receive a commemorative plaque at halftime of the Valdosta Game.
Arvine "Tink" Ulrich played quarterback for the Tigers in 1920-22 under legendary Coach Dave Stewart.  He was also a team captain..  During his senior year, the team finished 10-0 and was named state champion.  Later, Ulrich played for Wittenberg College and was the class president.  Following his return to Massillon, he was elected in 1934 as the Booster Club's first president.  He also held leadership roles in several Massillon-area civic organizations.
Larry Larsuel was a lineman for Massillon in 1962-64 first under Coach Leo Strang and then Earl Bruce.  During his senior year the team finished 10-0 and was voted state champion.  Twice he was named All-County and All-Ohio and later participated the Ohio North-South All-Star Game.
Gary Vogt, a former Massillon basketball player and 1966 graduate, has held several positions within the Booster Club, including Chairman of the Tiger Sideliners and President of the Club.  In the latter position, he was instrumental in bringing several stadium projects to fruition, including installation of the Omni Sand Turf and installation of a rubberized running track.  Also, under his watch, the "TIG-ERS" fan cheer was developed.  He is currently the Booster Club's Historian, a position he has held for the past 14 years.
Ron Ertle played offensive lineman and linebacker for the Tigers from 1966-68.  In his senior year his team compiled a 9-1 record, capturing the All-American Conference championship and earning 2nd place in the sportswriters' state poll.  Ertle, a co-captain, was named 1st Team All-Ohio linebacker.  And he participated in the Ohio North-South All-Star Game.  After high school, he played football for the University of Cincinnati.
Devin Smith was a 2-year standout for Massillon at wide receiver from 2009-10, leading the team in receptions, yards and scoring each year.  He was also named 1st Team All-Ohio in both years.  During his junior year the team finished with a 10-4 record and a spot in the Division 1 state championship game.  An All-County basketball player, he also captured three first place medals in state track meets.  Following high school, Smith played football for four years at Ohio State, with his team capturing the national championship during his senior season.  He also played in the NFL for the New York Jets and the Dallas Cowboys.
Rick Spielman played linebacker for the Tigers during his junior year and then switched to quarterback for his senior year.  As a linebacker, he was instrumental in helping his team compile a 10-2-1 record and advance in the playoffs to the Division 1 state championship game.  In college, he played linebacker for Southern Illinois University, earning 1st Team All-Gateway Conference honors, with his team once capturing the NCAA Division 1-AA national championship.  Post-college, he achieved a long career in the NFL, holding various administrative positions within different organizations,  including general manager of both the Miami Dolphins and the Minnesota Vikings.
Congratulations to the latest inductees.
Left to right: Gary Vogt, Ron Ertle, Devin Smith and Stacy Larsuel Howard for Larry Larsuel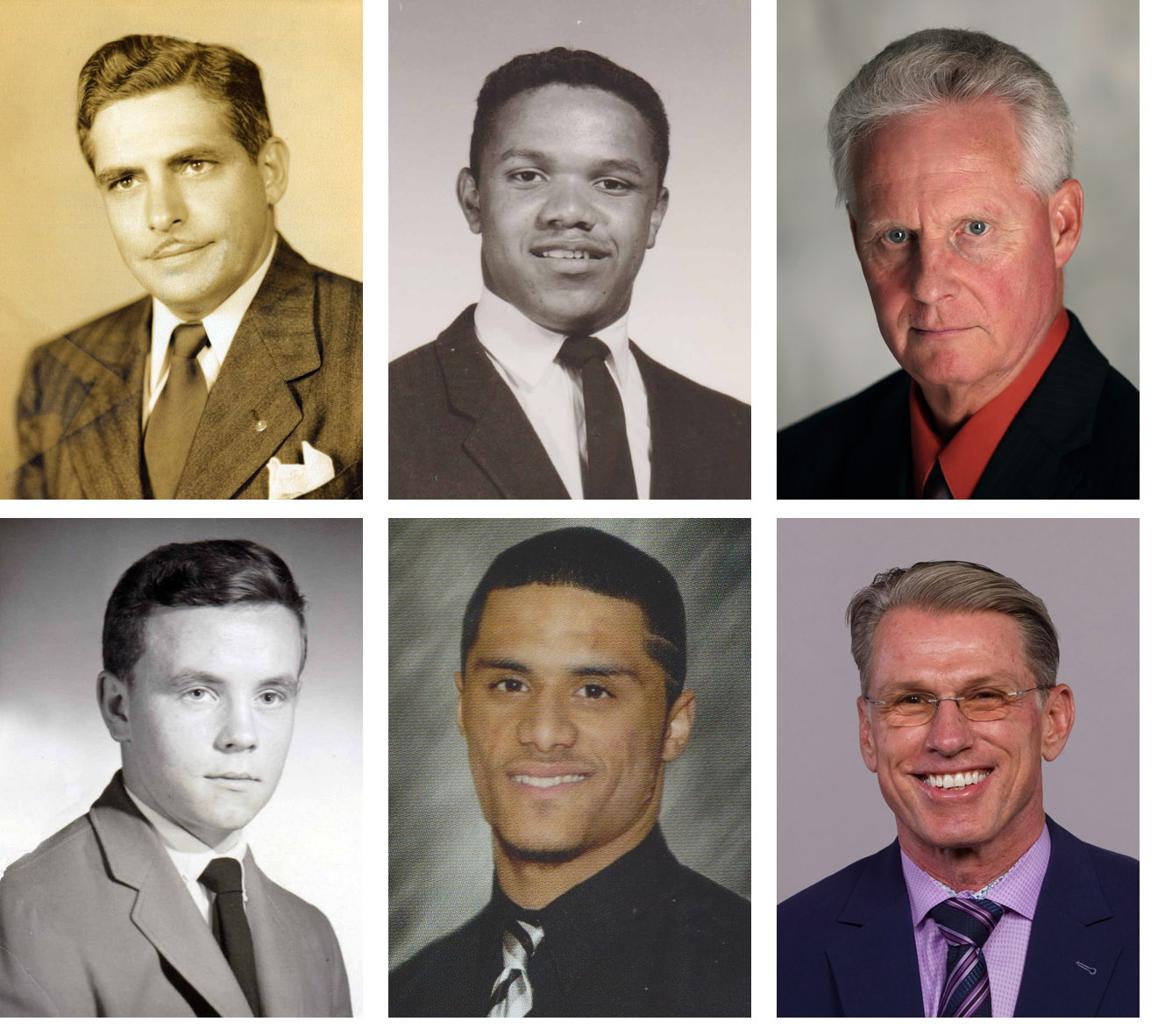 Top (L-R) Irvine "Tink" Ulrich, Larry Larsuel and Gary Vogt; bottom (L-R) Ron Ertle, Devin Smith and Rick Spielman.