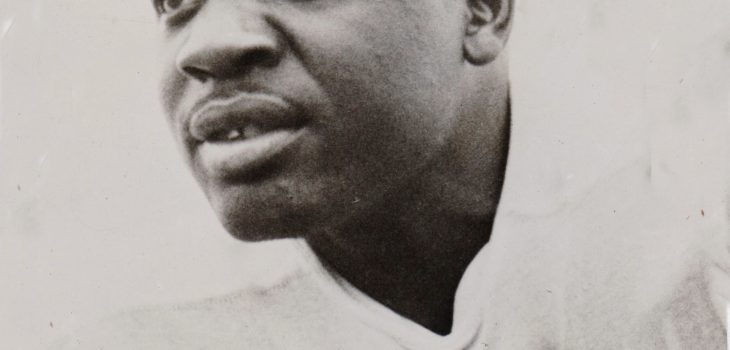 Part 6 – Ends and Wide Receivers in the Massillon Tiger Football Hall of Fame
The Football Hall of Fame recognizes those individuals that have made outstanding contributions to the Tiger football program, whether it be a player, coach, band director or just an individual who has been influential in a positive way.  Inductees are honored in the WHS Sports Hall with plaques that display the inductees' contributions.  As of 2022, a total of 105 members have been inducted.  Five more will be inducted this year.
Complete List of Massillon Tiger Football Hall of Fame Inductees
This entry is Part 6 of a series that presents past inductees by playing position.  This edition features the ends and wide receivers.  Five players have gained Hall of Fame distinction as ends or wide receivers, including Horace Gillon, Jim Letcavits, Bob Vogel, Curt Strawder and Devin Jordan.
Horace Gillom (1938-40)
Paul Brown said there "has never been a better punter than Horace."  Gillom specialized in distance and hang time and averaged over 40 yards per kick.  But he was also a tremendous end and linebacker and helped Massillon to three consecutive state championships.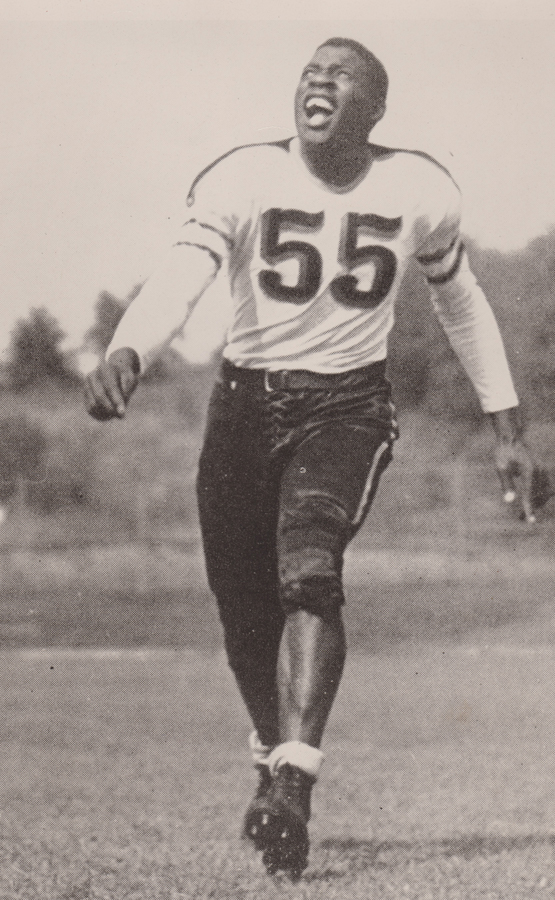 As a sophomore playing on varsity, he caught four touchdowns passes, including two against Mansfield of 35 and 55 yards.  The Tigers finished with a 10-0 record and were named state champions.
In his junior year Massillon repeated as state champs and was also given the same accolade nationally.  Gillom, now a starter, had an immediate impact and at the end of the season was named 1st Team All-Ohio.  He scored four receiving touchdowns, accumulating 42 points.  Against New Castle, PA, he caught a 34-yard TD pass and returned a blocked punt 18 yards for another score.  Then, against Canton Lehman, he grabbed a 40-yard pass for a TD and on defense returned an interception 80 yards for a second TD.
His senior year was more of the same: outstanding at his playing positions; 10-0 team record; state champs; national champs.  But he also became a very good ball carrier.  Now as team captain, he led the team in scoring with 102 points, including eight touchdowns rushing and nine receiving.  His punting skills were also the best around.  Against Steubenville he scored four TDs and had another three against Cleveland Cathedral Latin.  At the end of the season he was named both 1st Team All-Ohio and A.P. Most Outstanding Player.  He also found some time to play basketball.
Paul Brown left the following season and took the graduated Gillom with him to Ohio State.  But war duties were calling following his freshman season and he spent the next three years in the U.S. Army, returning home with three bronze stars.
That led to a year at Nevada (1946), where he was No. 1 in the nation in punting.  But once again, Paul Brown was calling.  This time it was for the Cleveland Browns, where he played from 1947-56.  Gillom served as the punter and utility end on both offense and defense.
Horace is credited for aligning himself further back from the line of scrimmage (15 yards) when punting in order to have more time to get off his 3-step kick.  This he started doing in high school and the 15 yards is replicated today at the college and professional level.  His longest punt with the Browns went 80 yards, which is a team record that stands today.  In 2007 he was named a "Browns Legend."  And in 2009 he was inducted into the Stark County Football Hall of Fame.
Jim Letcavits (1951-53)
Letcavits played end under Head Coach Chuck Mather and was the beneficiary of three state and two national titles.  His first exposure to varsity ball came during his junior year when he recorded one rushing touchdown.  But, as a senior, he played well enough to be named 1st Team All-Ohio.  Unfortunately, few individual statistics are available from that time period, although it's noted that he did score four receiving touchdowns, including a 44-yarder against Canton McKinley in a 48-7 victory.  The following summer he participated in the Ohio North-South All-Star Football Game and was named the Most Valuable Player.
Following high school, he received a scholarship to play for the University of Kansas (1958-62), again under Coach Chuck Mather.  As a tight end, during his junior year he caught 14 passes for 246 yards and during his senior year caught 10 passes for 176 yards and two TDs.  In both seasons he was named All Big-8.
Then it was off to professional football, for a 6-year stint in the Canadian Football League, as tight end and punter.  The first stop was Edmonton, where he caught 142 passes for 2,429 yards and scored 13 touchdowns in five seasons.  Then, he wrapped up his career in Montreal.
After returning home, he coached at Jackson for five years, before being lured away by Massillon's Bob Commings.  There he enjoyed a 27-year career as an assistant coach.  During that span, he was part of the 1970 state championship team and had two trips to the Division 1 state championship game.  His teams also won seven All-American Conference championships (1980 and 1982).  He retired from coaching in 1995.
Later, Letcavits was inducted into the Stark County High School Football Hall of Fame and in 1998 the Massillon Wall of Champions.  He was also President of Stark County Football Presidents Association for two years.
Bob Vogel (1957-58)
The Marine Corps has a motto: If you are going to do something, do it the best you can.  No one epitomized that motto better than Bob Vogel, who played for the Tigers in 1958 and went on to star for Ohio State and the Baltimore Colts.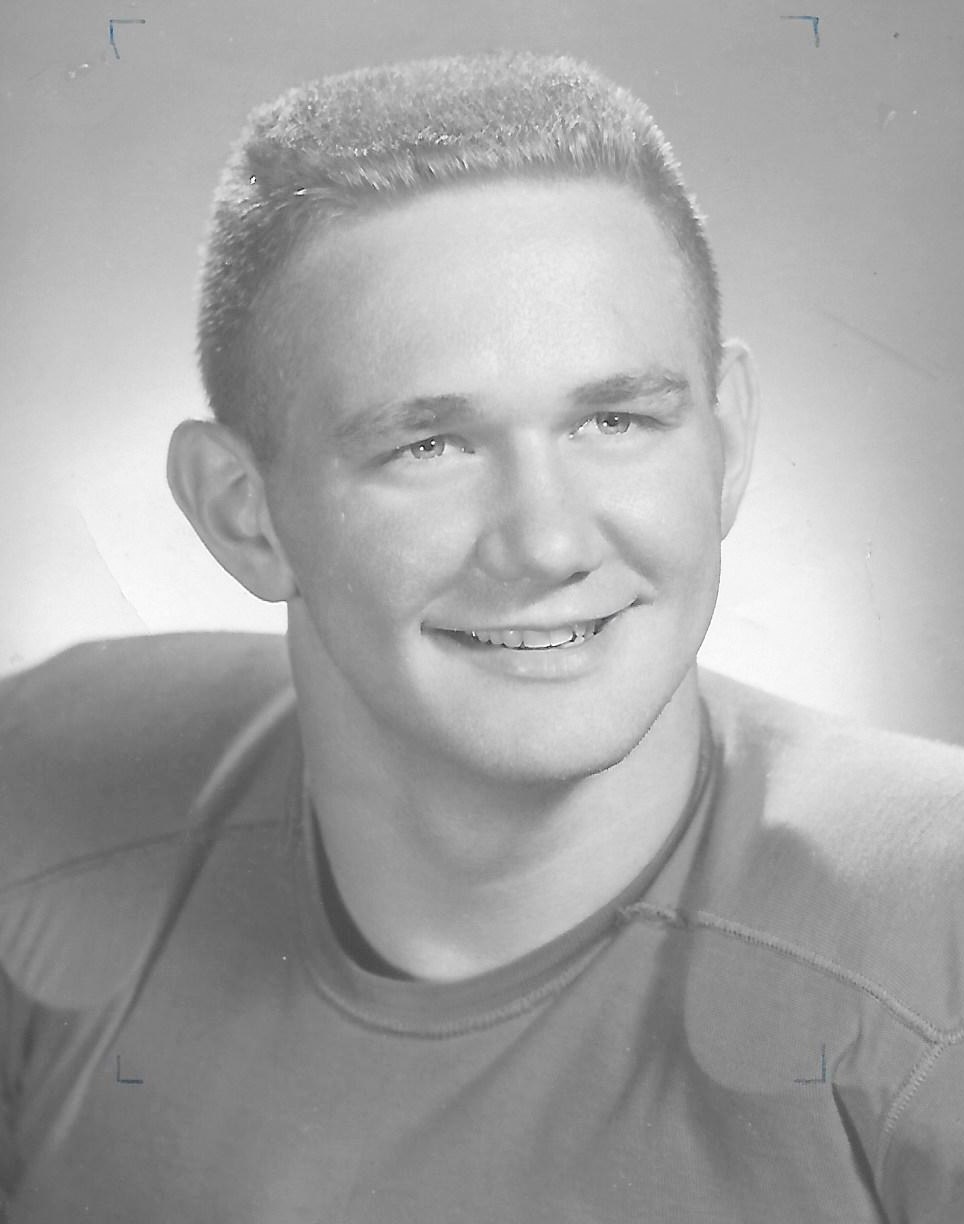 Vogel was large at the time for a high school player (6'-5", 225 lbs.) and up to this point he used that size to dominate his foes.  But size alone wasn't going to be enough to challenge the opposing players he would face in Massillon.  But Head Coach Leo Strang and a bevy of assistants quickly went to work teaching him the proper fundamental techniques.  Bob simply took off from there.
As an end he was a dominant blocker, while catching six touchdown passes (5 of the 9 tossed by quarterback Joe Sparma), including a long of 37 yards against Akron Garfield.  He also played defense and kicked off.  Helping his team to an 8-1-1 record and 4th place finish in the A.P. Poll, he was awarded 1st Team All-Ohio honors.  The following summer he was for the All-America team that would face the Pennsylvania All-Stars in the Big 33 game.
In college he played offensive tackle at Ohio State under Head Coach Woody Hayes.  During his three years as a varsity player (1960-62), OSU compiled a record of 21-5-1, including an 8-0-1 mark in 1961 during the National Championship year.   In Vogel's senior year he was named a team captain and post-season a 1st team All-American by the American College Football Association.
His final football stop was the Baltimore Colts, who selected him No. 5 in the NFL draft, the highest position ever for a Stark County player.  His career in Baltimore spanned ten years (1963 through 1972) and he started every game except one.  He was also part of the Colts' 1970 Super Bowl victory. In 1969 he was named 1st Team All-Pro and he participated in five Pro Bowl games (1964, 1965, 1967, 1968 and 1971).
In 1964, he was inducted in the Massillon Wall of Champions.
Curt Strawder (1976-78)
Strawder was perhaps the first Massillon player to be inducted into the Hall of Fame on the basis of being a true wide receiver and having a significant number of pass receptions.  He was a natural, while playing under Head Coach Mike Currence with his "run-n-shoot" offense.  As such, Strawder became the go-to possession receiver.  When a third down pass was necessary, it was Strawder that often ran a 10-yard dig, setting up a pass completion for quarterback Brent Offenbecher.  But he was also equally effective in other pass patterns.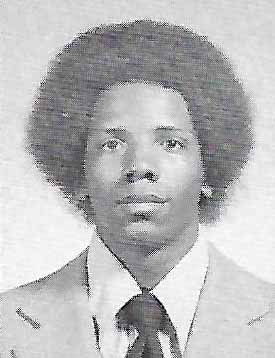 Strawder was "the fleet wide receiver with gazelle-like grace and more moves than a belly dancer." – Rollie Dreussi, Independent Sports Editor.
Curt became a starter during his junior year and caught 26 passes for 518 yards, scoring five touchdowns.  The team finished with a record of 8-2.  Strawder's most heroic effort came against Gahanna Lincoln, when he dove to catch a 4th down and 41-yard pass with 1:11 left in the game to advance the ball to the Lincoln 29.  That set up the winning touchdown in a 28-22 victory.  In that game, he caught six passes for 169 yards, and also scored a touchdown on a 62-yard reception in the first quarter.
During his senior year, he continued on with 42 receptions for 53 yards and four touchdowns, helping his team to a 9-0-1 record.  He was also named team captain.  In the game against Canton McKinley, the Tigers were behind 10-0 with half of the fourth quarter remaining.  But then the offense finally began to click, with Strawder catching multiple passes from Offenbecher, including a pair of touchdown receptions for a 13-10 victory.
His best performances were as follows:
East Liverpool – 6 receptions for 71 yards and 1 touchdown.
Cleveland Benedictine – 5 receptions for 79 yards.
Massillon Jackson – 8 receptions for 133 yards and 1 touchdown.
Canton McKinley – 8 receptions for 91 and 2 touchdowns.
Devin Jordan (2000-02)
Devin Jordan may have been the best wide receiver the Tigers have ever had.  He holds Massillon single-season records for both Massillon and Stark County, including most receptions (98), most yards (1,492), average receptions per game (7.0) and touchdowns (18).  And, for his career, he holds first or second place in each of these four categories.  He parlayed that success into a roster spot for the Ohio State Buckeyes.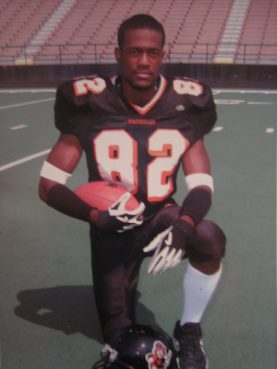 Jordan saw limited action as a sophomore and caught nine passes for 188 yards, scoring one touchdown, under Head Coach Rick Shepas.
In his junior year he became a starter and was magnificent on the field, catching passes from future Buckeye quarterback Justin Zwick.  During the season, he caught 98 passes for 1,492 yards (15.2/rec.) and scored 18 touchdowns in helping his team to a 12-2 record and a spot in the state semifinal game.  His 110 points scored was a team high.  His best performances were as follows:
Akron Garfield – 9 receptions for 156 yards and 2 touchdowns.
Mount Lebanon, PA – 3 touchdowns.
Austintown Fitch – 9 receptions for 149 yards and 4 touchdowns (2nd all-time).
Mansfield – 11 receptions (4th all-time) for 106 yards.
Dayton Chaminade – 9 receptions for 206 yards (4th all-time) and 2 touchdowns.
Canton McKinley – 10 receptions for 154 yards and 1 touchdown.
Cleveland St. Ignatius – 11 receptions (4th all-time) for 109 yards.
As a senior, the Tigers finished 11-3 and again advanced in the playoffs to the state semifinal level.  Jordan recorded 45 receptions for 893 yards and 12 touchdowns, while scoring 72 points, second on the team.  His numbers weren't as impressive as the previous year, since opponents were now aware of his impact and double-teamed him throughout the games.  So, the Tigers, under quarterback Matt Martin, resorted to a more balanced passing attack.  But somehow, during the playoffs, he was left free to roam and had these performances:
North Canton – 6 receptions for 95 yards and 1 touchdown.
Perry – 7 receptions for 170 yards and 2 touchdowns.
Pickerington – 7 receptions for 108 yards and 2 touchdowns.
For his career, he finished with 152 receptions for 2,503 yards and 31 touchdowns.
Jordan was on the Ohio State team from 2003-05.  But a leg injury during his first year severely hampered his ability to play.  So, in his senior year, he became a student assistant coach.  That led to many paid coaching opportunities after college.  Stops included Wittenberg, Otterbein, Walsh, Malone, Youngstown State and Akron, before he returned to Ohio state as an offensive assistant, a position he has held for the last two years.