Jim Reichenbach – Wall of Champions
It's been said that you can take the boy off the farm, but you can't take the farm out of the boy.  How true that is for Massillon legend Jim Reichenbach, who excelled in football both as a player and as a coach and then, following his coaching retirement, returned to the 125-acre family farm he must have dearly loved.
Reichenbach was born in Massillon on January 15, 1933, and the big farm boy got his first taste of organized football at Lorin Andrews Junior High under coach Roger Price.  That opened the door to varsity football under coach Chuck Mather, where he started at offensive guard for three years running, 1948-50.  And success followed throughout his high school and college years.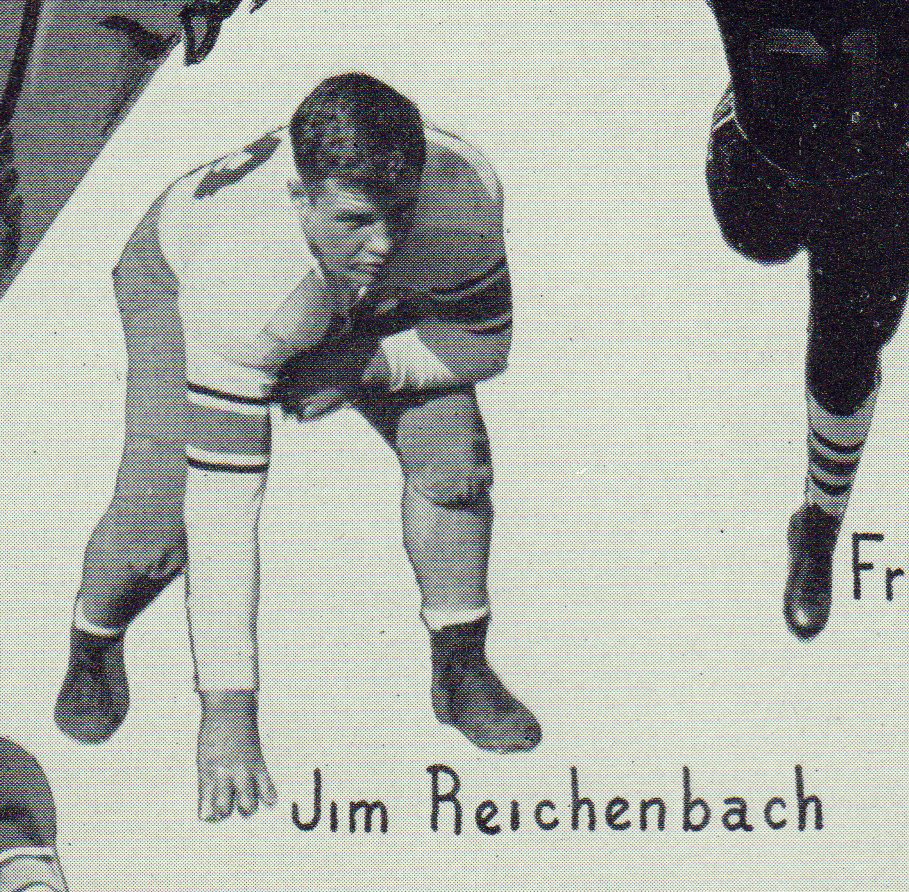 He was a bull of a player as recalled by Jim Schumacher (1948-50).  "Reichenbach and I could work the blocking sled like a team of horses," he said.  "We hit that thing a lot.  We could drive that baby 15 yards.  We were good because we were a team." – Massillon Memories, Scott Shook.
In his sophomore year the Tigers finished 9-1 and were declared INS state champions.  The only loss that year was 14-0 to Alliance (9-1), which later in the season lost 46-7 to Canton McKinley (9-1).  But the Tigers defeated the Bulldogs 21-12 a few weeks later, thus earning the title.
The following year Massillon repeated its 9-1 finish and was named AP state champion.  This time the loss was 16-12 to Mansfield (8-1), a squad that was mentored by former Tiger coach Augie Morningstar.  The Tygers finished 8-1 that year but lost 34-27 to unranked Akron South in the season opener.  Following the season the Mansfield community declared itself state champs based on the win over Massillon, but the AP voters seemed to differ.  Reichenbach was named 1st Team All-County.
Reichenbach marked his third year as a starter and added punting and goal line defense to his repertoire of duties.  He was also selected as the team captain.  The Tigers finished 10-0 and captured its third consecutive state championship.  The 1950 team was also considered to be one of Massillon's best ever.  They averaged 41 points and gave up 4 per game.
Against McKinley, the Tigers rolled up 464 yards of offense in a 33-0 rout.  Reichenbach had fond memories of that game.  "The McKinley week in Massillon is a week that is hard to describe," he said.  "A lot of schools try to duplicate that with other great rivalries, but I'm not sure any of them really reach the magnitude you find in Massillon/McKinley." – Massillon Memories, Scott Shook.
At season's end, Reichenbach was named 1st Team All-County and 1st Team All-Ohio.  That led to his being recruited by Woody Hayes to play for Ohio State.
 College
At OSU, Reichenbach played offensive lineman and defensive middle guard and was a starter for four years, from 1951-54.  His years there went like this:
1951 – Record of 4-3-2. Lost to Michigan, 7-0.
1952 – Record of 6-3. Defeated Michigan, 27-7.  Reichenbach was named 2nd Team All-American.  Grantland Rice noted that he was one of the Midwest's top players and worthy of All-American status.
1953 – Record of 6-3. Lost to Michigan, 20-0.
1954 – Record of 10-0 (first undefeated season in the school's history). Defeated six ranked teams, including Michigan, 21-7, and No. 2 Wisconsin, 31-14.  Defeated Southern Cal in the Rose Bowl, 20-7. Captured the national championship, ahead of No. 2 UCLA.  Reichenbach blocked for team MVP Howard "Hopalong" Cassady, who won the Heisman Trophy the following year.
There was come controversy surrounding OSU's championship award following the 1954 Rose Bowl.  Unbeaten UCLA had defeated USC 34-0 in the regular season but was barred from the Rose Bowl due to the "no repeat" rule in place at that time.  Although Ohio State's margin of victory against USC was less, the Rose Bowl was played in a driving rainstorm and OSU did put up 370 yards of offense, while USC's lone score came via a punt return.
Nevertheless, at the end of the season Reichenbach was named Paramount News 1st Team All-American Guard.  And he is a member of the Varsity "O" Club.
"Jim was a terrific football player, and he also was a terrific guy," said Dick Brubaker, a co-captain on that 1954 Ohio State team. "He had the right values.  He was understated, he was quiet, and he was smart.  Just a nice guy.  I had nothing but the utmost respect for him."
Post-Ohio State, Reichenbach earned a master's degree from Kent State University.  And he also served time in the military as an Air Force captain.
Coaching
Football stayed with Reichenbach following his playing days and his first stop was as an assistant coach under former Massillon head coach Lee Tressel at Baldwin-Wallace.  In 1961 he became head coach of Glenwood and stayed there for nine years, compiling a record of 53-35-2.   The next ten years were as an assistant coach under John Brideweser (1970-79).  Reichenbach returned to the head position in 1980, first at Tuslaw (23-7) and then at Dover (13-8).  Three times his teams finished 9-1, including Glenwood in 1966, Tuslaw in 1982 and Dover in 1987.  He finished with a combined head coaching record of 98-50-2.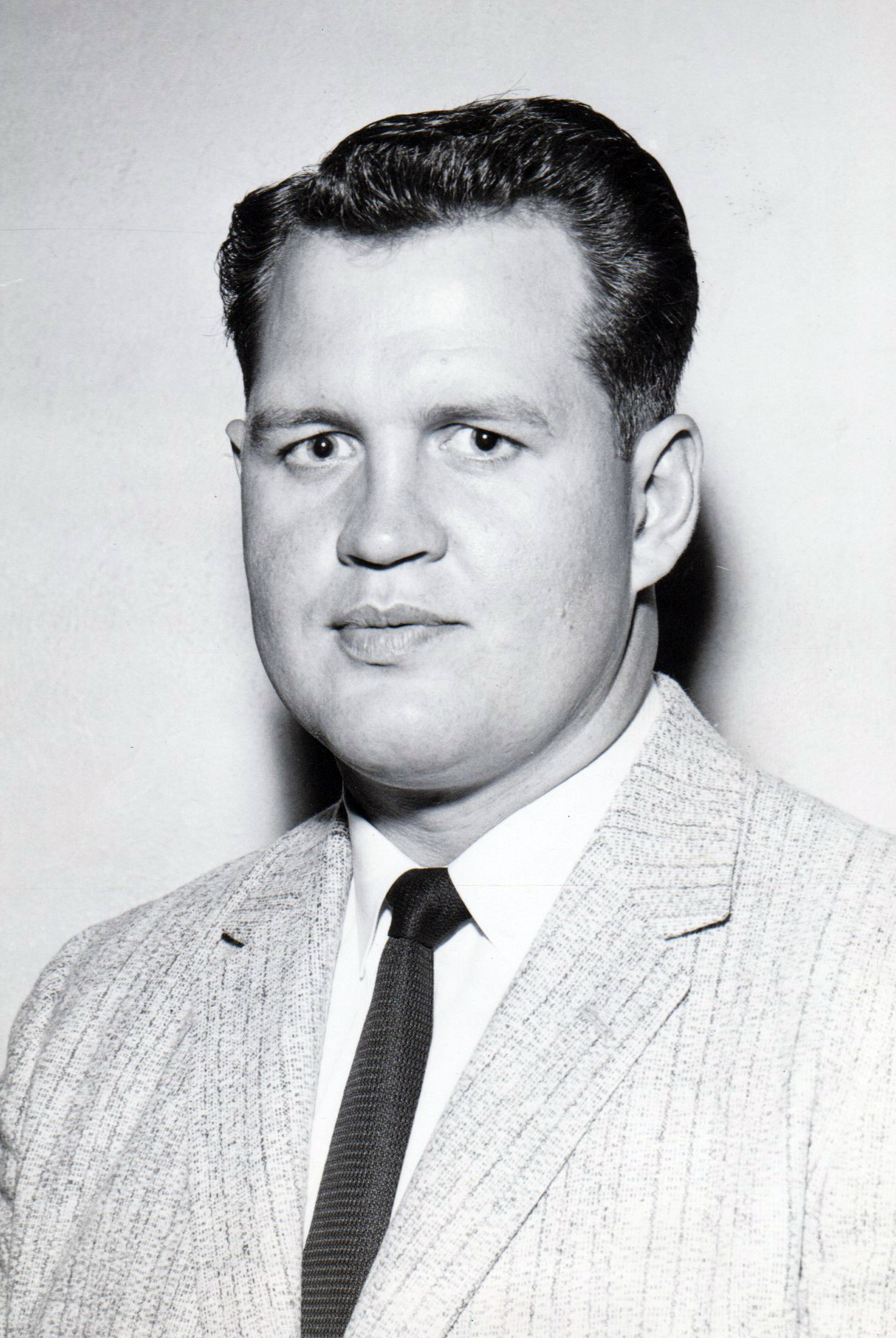 "You grow up, and I don't think I'll ever change very much from when I was 16 years old playing for Coach Reichenbach," said Pro Football Hall of Fame offensive lineman Dan Dierdorf, who played at Glenwood for Reichenbach. "I was deathly afraid of him. He looked to me … to be eight feet tall. He was an imposing guy.
"He got me ready to play for Bo Schembechler. (Reichenbach) was such a taskmaster … but he wasn't stern. He wasn't mean. When I played for him, I preferred he didn't know my name.
"As he would win an award, it pleased me that people remembered what a great player and coach he was," Dierdorf said. "He was fairly young when he quit coaching, and he could've kept going.
"In my mind, he will always look the same. It was a long time before I was able to be around him when I stopped being afraid of him. He was a no-nonsense guy and a no-nonsense coach, who taught me early on that's what football was about. He made it clear very clear early on that if you were looking for a social experience, you better go try out for a different sport."
In 1964 he was inducted into the Massillon Wall of Champions.  He was also inducted into the Stark County Hall of Fame.
Post
After retiring from coaching, Reichenbach returned to the family farm with his wife, Ruth.  They have two sons, John and Fred.  Jim died on May 11, 2009, at age 76.