Mike Hershberger – Wall of Champions
Norman Michael Hershberger is the epitome of a Massillon Wall of Champion inductee.  He excelled in varsity sports, parlayed that into a college football scholarship, made a his mark at the professional baseball level and was active in his community.
"I remember how true he was to himself and everyone he met," said Tom Meldrum, a childhood friend of Hershberger's who played on many of the same teams when both were young. "He was a man's man, a guy's guy and he had a faith that was unshakable. He went to church religiously and he was a big influence in my life.  "He was a great representative for Massillon."  Jack Morris from SABR.
High School
Hershberger was born in Massillon, Ohio, on October 9, 1939, and like most boys in town he embraced Tiger football.  Although he didn't play during his junior year of high school in 1955 due to an injury, he made up for it with a stellar senior year, earning 1st Team All-Ohio honors.  He was also a team co-captain.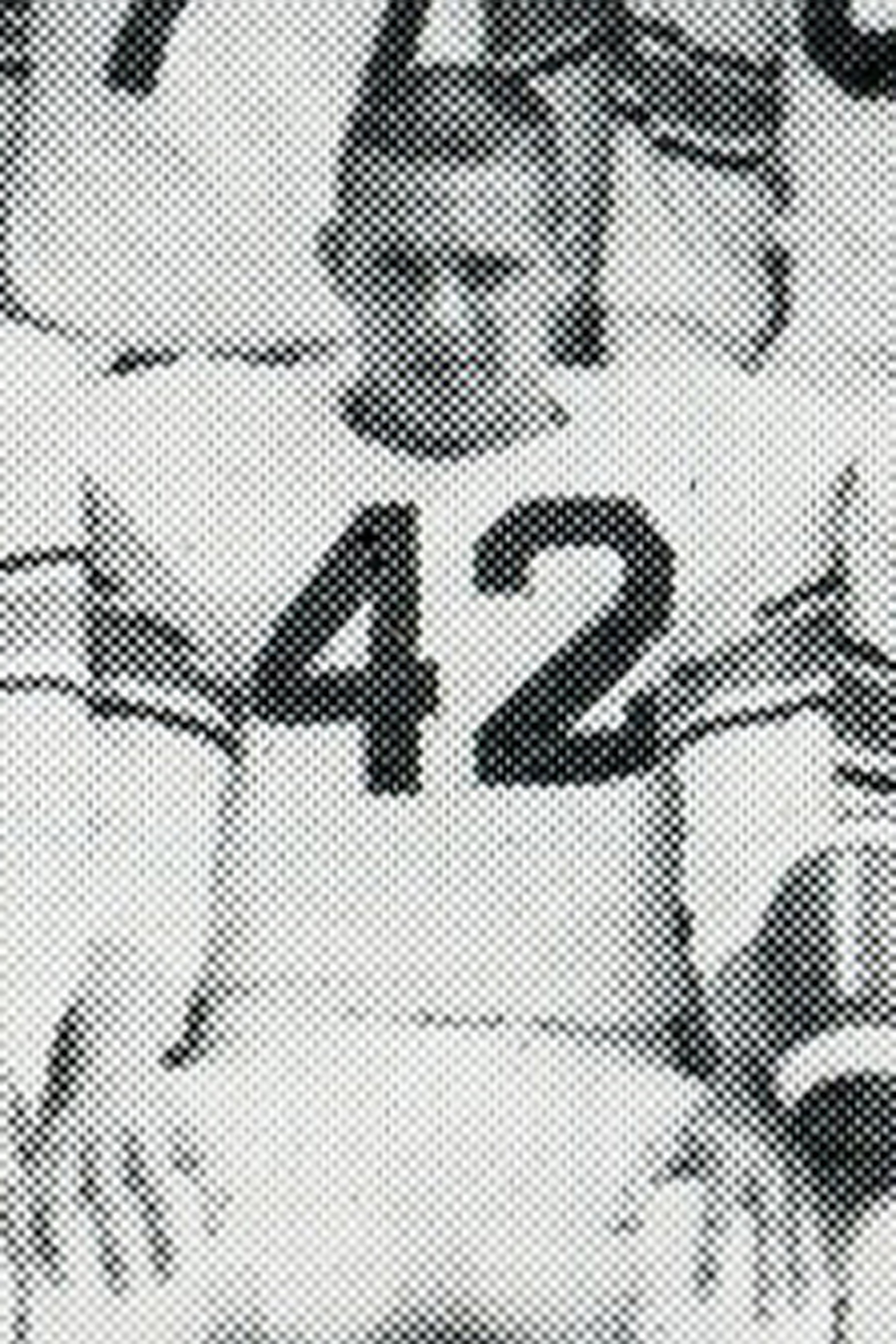 Playing at 5'-9", 155 lbs., his primary position was right halfback, where he became the second leading scorer with 54 points, behind Ivory Benjamin, who had 90.  That included seven rushing touchdowns, six PATs and a 79-yard kickoff return for a score against Canton Lincoln.  Two of his rushing touchdowns came against Cincinnati Elder in a 27-12 victory, while he ripped off an 83-yarder against Mansfield.  He was also the punter and part-time kicker.
The team finished 8-2 that year, under the mentorship of new Massillon head coach Lee Tressel, with losses to Mansfield and undefeated Canton McKinley.  Against the Bulldogs, Hershberger rushed 13 times for 68 yards, in spite of playing with a bad knee.
But the athlete also played baseball.  Little information is available on his high school exploits in this area, although we do know he played pitcher and outfielder.  The highlight came during his sophomore season when the team finished second in the state, defeating Cleveland Benedictine 4-1 in the semifinals, but losing to Elder 3-0 in the finals.  The Tigers were coached by Ducky Schroeder.
"The first thing I remember is that he was an excellent outfielder. He was known for his arm. It was known all over the (Canton) Class A league that you didn't want to run on Mike Hershberger.  He was a clutch hitter, a good contact hitter and he was a tough out." – Central Catholic Baseball Coach Doug Miller on The Independent (David Harpster, 07/03/2012, 'Baseball great, Tiger standout Mike Hershberger remembered').
College
After high school, Hershberger headed to the University of Cincinnati on a football scholarship and was slated to be the starting tailback in his second year.  But instead, he opted to leave Cincinnati in 1961 and signed with the Chicago White Sox organization to play baseball.
Professional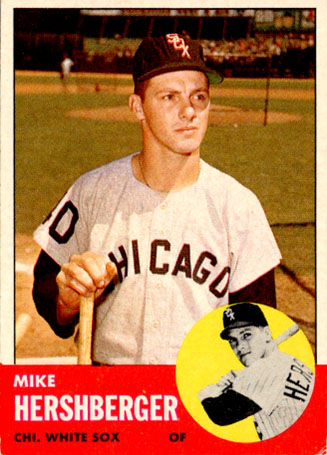 Hershberger first played with the White Sox AAA Club Pacific Coast League's San Diego Padres where he batted .310.  But it didn't take long before he was called up by the big club, where he played outfield from 1961-64.  The next two stops were Kansas City and Oakland, covering 1965-69.  His final home was the Milwaukee Brewers in 1970.  But before retiring, he returned to the White Sox for one final year.
His career numbers were as follows:
Played at 5'-10, 175
Starter in 1962-68
Played in 1,150 games, batting .252
Had 3,572 at bats
Scored 398 runs
Recorded 900 hits, including 150 doubles, 22 triples and 26 home runs
Knocked in 344 runs
Stole 74 bases
Was walked 319 times
Led the American League in sacrifice flies (7) while with the Athletics
Led the American League in outfield assists in both 1965 and 1967
His best year was in 1963 with White Sox, when he batted .279 and scored 64 runs
Post-Baseball
After retirement from baseball, Hershberger worked in the sporting goods business.  He also gave back to the community:
Joseph's Orphanage
Special Olympics
The Massillon Boys Club
Coached Massillon American Legion Post 221
Challenger Baseball Team of Canton
In 1994 he was named a Wall of Champion Honoree and in 2021 a Massillon Distinguished Citizen.
He died July 1, 2012 and rests in his home town of Massillon.