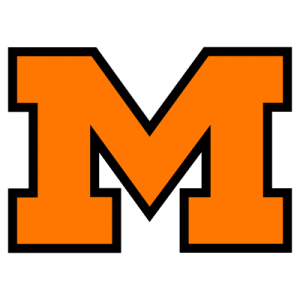 Do or die time for Tigers
Massillon's loss to Warren puts team in must‑win mode
By CHRIS EASTERLING
Chris.Easterling@lndeOnline.com
The math is pretty simple for the Massillon Tigers. If they have hopes of playing in the postseason for the second straight year, the Tigers have to put back‑to‑back wins together in their final two games.
No other options remain for Massillon, not after it suffered its fourth loss in the last five games, this one a 21‑16 setback to Warren Harding on Saturday night in front of about 10,000 at Mollenkopf Stadium.
The loss drops the Tigers back to the .500 mark at 4-4, with only Cincinnati Western Hills this Saturday and the Oct. 28 showdown with McKinley left on the 2006 regular‑season schedule. Not that Tiger coach Tom Stacy is looking any farther than this Saturday's home game with Western Hills.
"We've got to win our last two games," Stacy said outside a quiet Tiger locker room Saturday. "But our kids want to win every game. When you're at Massillon, you strive to win every game.
"We didn't go into this week (leading up to the Harding game) thinking we needed to win two out of three, or one out of three to make the playoffs or whatever. We don't even talk about that. We're out there to win every game. Unfortunately we didn't get it done."
Those looking for the Tigers' season in a nutshell needed to look no farther than Saturday's game. Especially on offense, where Massillon racked up 258 yards, but had three turnovers, two of which the Raiders returned for back‑breaking touchdowns.
The opportunity was there for the Tigers, despite falling down 21‑10 at halftime, to win the game. Massillon, which cut it to 21‑16 on a Trey Miller fourth‑quarter touchdown catch, had the ball on the Raider 24 with just over 3:00 remaining.
But a fourth‑down pass to the end zone sailed out of the reach of the intended receiver's outstretched arms, sealing the Tigers' fate.
"We're making too many turnovers, obviously," Stacy said. "We're not making a key play and a key point in the game when we need it. That's what's hurting us right now. We went through all those turnovers in the first half; all that horsecrap, and still we have an opportunity to win the football game. We're just not making the play at the end of the game to win the game."
As valiant as the Tigers' comeback try was, it wasn't enough to erase the damage inflicted by the turnovers. More specifically, the two turnovers which Harding returned for scores.
The first, a 49‑yard interception return by Harding's Sidney Glover, gave the Raiders the lead for good at 14‑10 with 6:08 left until halftime. The second, a 65‑yard fumble return by Lazarus McCrae, capped Harding's 21‑point second quarter and gave the Raiders a 21‑10 edge with 3:37 remaining until the band show.
"I think it pretty much can be summed up by no turnovers for the Raiders and some turnovers for the Tigers," said Harding coach Thom McDaniels, whose team is now 6‑2. "I'm certain that's the difference in the ball game."
Those turnovers and the Tigers' inability to get that big play to turn the momentum have marred their four losses. Against Harding, Massillon had more yards' more first downs and a better third‑down conversion percentage than the Raiders. The Tigers reached at least the Harding 38 on seven different occasions, only to get 16 points out of it.
"It's not any one thing," Stacy said. "We'll make some plays and get a couple of key first downs, and then somebody will break down, and then another part of our game breaks down. We just take turns. That's what's frustrating about it. … We just have to make more plays on offense. That's all there is to it."
Adding to the frustration was the defensive effort which the Tigers turned in was good enough to win the game. Harding only mustered 126 yards of offense and just eight first downs for the game.
Massillon knew coming in the threat posed by Harding's Ohio State‑bound tailback Danny Herron, and adjusted their defensive look accordingly. The Tigers rolled outside linebacker Dorie Irvin up to the line of scrimmage to provide a fourman front to aid in stopping Herron.
It worked, as Herron was held to just 75 yards on 30 carries, In fact, the 5‑foot‑11, 193‑pound senior's longest run of the night was a 9‑yard scamper in the third quarter.
"We gave them a different defense, a little bit different look than what they have seen," Stacy said. "Like I said, our defensive coaches just did an outstanding job of game‑planning. I thought our kids defensively just played great.
"It's a great defensive effort. Herron has to be one of the top running backs in the state, a great back. Their offensive line does a great job. I thought our kids just did a great job on defense."
Warren Harding 21
Massillon 16
Massillon 7 3 0 6 16
Warren Harding 0 21 0 0 21
SCORING SUMMARY
M ‑ Brian Gamble 2 pass from Bobby Huth (Steve Schott kick)
M ‑ Steve Schott 24 field goal
WH ‑ Dan Herron 3 run (James Teagarden kick)
WH ‑ Sidney Glover 49 interception return (Teagarden kick)
WH ‑ Lazarus McCrae 65 fumble return (Teagarden kick)
M ‑ Trey Miller 27 pass from Huth (run failed)
INDIVIDUAL STATISTICS
Massillon rushing: K.J. Herring 4‑73; Gamble 17‑50; Tommy Leonard 4‑14; J.T. Turner 4‑9.
Warren Harding rushing: Herron 30‑75 TD; Glover 6‑41.
Massillon passing: Huth 13‑20‑152 2 TDs, INT, Gamble 0‑1‑0
Warren Harding passing: Matt Straniak 4‑8‑21
Massillon receiving: Gamble 3‑62 TD; Miller 3‑50 TD; Giorgio Jackson 3‑20; Bryan Sheegog 2‑12; Leonard 1‑6; Andrew Dailey 1‑2.
Warren Harding receiving: Chris Rucker 2‑11; Trevis Owens 1‑8; Glover 1‑2.