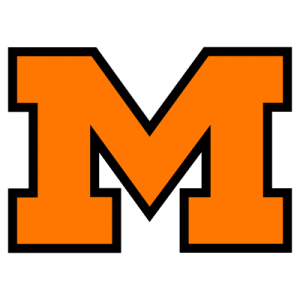 One win and Tigers are in
Only thing standing between Massillon and postseason is nemesis McKinley
By CHRIS EASTERLING
Chris.Easterling@IndeOnline.com
Normally, conversation about the McKinley Bulldogs must wait until the Massillon Tigers have finished off their Week Nine opponent.
So, exactly when did the McKinley talk begin for the Tigers on Saturday night?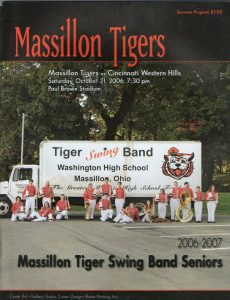 "Pretty much after I came out of the game after halftime," said senior linebacker Antonio Scassa after Massillon dispatched of overmatched Cincinnati Western Hills 65‑6 in front of 6,641 at Paul Brown Tiger Stadium on Saturday. "Everybody was talking about getting the Bulldogs."
If the Tigers can get the Bulldogs ‑ who are 9‑0 for the second straight year ‑ this Saturday afternoon at Paul Brown Tiger Stadium, they can punch their ticket into the Division I playoffs for the second year in a row. Massillon, which improved to 5‑4 with the win over the Mustangs, is expected to jump back into the top eight in Region 2 when the computer rankings are released Tuesday.
A win over McKinley could not just secure the playoff spot, but just might be enough to catapult the Tigers all the way into the top four in the region. According to a popular web site which projects the rankings, Massillon was ranked No. 6 in the region as of Sunday morning.
"We have to have the best week of practice we've had all season,"
Tiger coach Tom Stacy said. "We're playing obviously a great opponent, an undefeated team. We probably have to win to get into the playoffs. It's on the line for us. This will be the first week of the playoffs for us. It's started.
"We can accomplish every goal we set out for, except an undefeated season. All of our other goals which we have up on our board in the locker room are attainable. Our kids know that. It's obviously going to take a great effort against a great team a week from (Saturday) to get a win."
The Tigers didn't need a great effort to dispatch of Western Hills last Saturday. Still, Massillon was more than efficient in dissecting the Mustangs, who fell to 3‑6.
Ten of the Tigers' 17 first‑quarter plays either picked up first downs or touchdowns as Massillon opened up a 21‑0 lead after one quarter. Two came on Bobby Huth touchdown passes ‑ one to Brendon Baker and the other to Tommy Leonard ‑ while K.J. Herring also ran for a score.
Huth added two more touchdown passes, to Baker and Giorgio Jackson, to push Massillon's lead to 35-0 at halftime. Huth finished 14‑of‑18 for 169 yards and four touchdowns.
"We just came in thinking we can't lose any more," said Jackson, who caught three passes for 51 yards, including a touchdown. "We just consider every game like it's the state championship game. Every game is like the last game we're playing. We just have to keep on doing that."
By the midpoint of the third quarter, the Tigers were liberally substituting on both sides of the football. The only question was whether or not Massillon would get the shutout, which was broken up by a 68‑yard David Shavers run on the option with 6:08 left in the third, a score which cut the Tiger lead to 38‑6.
All of this was accomplished without the services of All‑Ohioan Brian Gamble, who sat out the game with an ankle injury. Stacy said Gamble could have played if needed, but will definitely return for McKinley.
"If he had to play, we could have played him," Stacy said of Gamble.
In Gamble's absence, Herring and J.T. Turner split the tailback duties, and did so with solid results, finishing with 146 yards on 19 carries, and a pair of second‑half touchdowns, while Herring ran for 84 on 11 carries with a score.
When it was over, Massillon had scored on nine of its 12 possessions in the game. The Tigers also came up with a defensive score when Jeff Combs returned an interception 85 yards for a touchdown with 5:55 left to make it 58‑6.
Combs finished with a pair of interceptions, which was half of the Tigers' total as a team on the night. Corey Hildreth and Cody Colly also had picks.
About the only thing which really had Stacy upset afterward was two Tiger fumbles in the first half, which raises the team's turnover total to 21 on the season. Both came on Western Hills' side of the 50 and spoiled potential scoring chances.
"We can not turn the ball over next week or we will not win," Stacy said. "We have no chance if we do that. Other than that, I thought our kids played well out there. We did some good things."