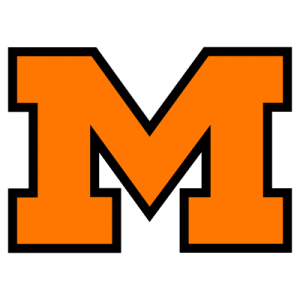 Tigers shake off Iggy loss, turn eyes ahead
By JOE SHAHEEN
Joe.Shaheen@IndeOnline.com
Rick Shepas had one admonition for his charges following Massillon's 37‑12 loss to St. Ignatius at Byers Field in Parma Saturday night.
"Don't feel sorry for yourselves," Shepas said in the postgame huddle at midfield.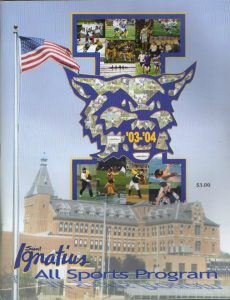 The Tigers don't have time for self‑recrimination. On Friday they play host to No. 8‑rated Lakewood St. Edward, which is coming off a 37‑0 win over Huntington (Ind.) North on Saturday.
"We're 4‑2 and we've got a decision to make on how much better we're going to get," Shepas told the Tigers, who can give their playoff hopes a huge lift with a victory this week over computer points rich St. Eds.
"This is what we want," Shepas said. "We've put ourselves in a playoff‑type, atmosphere during the regular season. It's going to be a great opportunity for our kids to show what they can do. It will be a great opportunity for us to play well and have a chance to get in the playoffs as well.
"But one way or the other, our team is going to come out of this with a lot. We're going to benefit from this one way or the other."
A cardinal sin against any team boasting the talent that St. Ignatius puts on the field is falling behind early, but that's the fate that befell Massillon. The Wild cats scored on a botched punt snap then converted a 21‑yard punt return off a Tiger three‑and‑out series into a 21‑yard Brian Hoyer touchdown pass less than four minutes into the game.
"You can't come up here and go down 13‑0 to a team like St. Ignatius and expect to do anything," Shepas said.
"The last time we were up here that happened. It happened again tonight. It's just up to us as far as the way we play, the way we coach."
Joe Palcko's short touchdown run capped a 10‑play St. Ignatius drive to make it 20‑0 with 10:03 until halftime.
The Tigers countered with a four‑play, 76‑yard scoring drive that featured a 19‑yard Steve Hymes to Erie Copeland aerial and a 46‑yard catch and run by junior tight end Wayne Gates.
Caleb White caught a perfectly thrown swing pass from Hymes and sprinted 16 yards for the score.
"We just started catching the football and making some plays," Shepas explained.
But St. Ignatius iced it after the Tigers turned the ball over on downs at midfield late in the half. Two Hoyer to Josiah Kedzior passes netted 36 yards and then Hoyer carried it in himself from 10 yards out to make it 30‑6 at the intermission.
"Early on we felt like we had a really good game plan," Shepas said. "We did stop their run in the first half. We thought we put our guys in some pretty good situations tonight. For the most part our guys played hard. We were a little bit disappointed at the end. We have a young football team. We're going to get better from being in situations like this against a great football team like this.
"For as many distractions as we have in Massillon I think our kids did a great job.
St. Ignatius 37
Massillon 12
Massillon 0 6 6 0 12
St. Ignatius 13 17 0 7 37
SCORING
SI ‑ Gallagher 19 fumble recovery (Kedzior kick)
SI ‑ Ramella 21 pass from Hoyer (Kick failed)
SI ‑ Palcko 3 run (Kedzior kick)
M ‑ Caleb White 16 pass from Steve Hymes (Kick failed)
SI ‑ Kedzior 30 FG SI ‑ Hoyer 9 run (Kedzior kick)
M ‑ Relford 4 pass from S. Hymes (Kick blocked)
SI ‑ Palcko 5 run (Kedzior kick)
INDIVIDUAL STATISTICS
Massillon rushing: C. White 6‑19, Tuffy Woods 7‑15, Steve Hymes 11‑14.
St. Ignatius rushing: Palcko 20‑80 2 TDs, Stancus 8‑71, Hoyer 4‑50 TD.
Massillon passing: Hymes 21‑37‑276 2TDs.
St. Ignatius passing: Hoyer 14‑28‑195 TD.
Massillon receiving: Wayne Gates 6‑101, Eric Copeland 6‑96, Billy Relford 5 41 TD, Caleb White 2‑21 TD.
St. Ignatius receiving: Kedzior 9‑117, Ramella 3‑54 TD.

Brock Hymes