2021 Game No. 10; Canton's Tom Benson Stadium; October 23, 2021
Massillon 35, Canton McKinley 13
---
The Tigers erased a 13-7 halftime deficit and ran away with a 35-13 victory over the Bulldogs. It was their 6th win in a row in the series and 10th in the last 11 games. Newly inserted junior running back Freddie Lenix Jr., who played cornerback on defense for most of the season, rushed for 179 yards and scored two touchdowns, on runs of 49 and 68 yards. Alternate quarterback Darrius McElroy entered in the second half and was instrumental in turning the game in Massillon's favor.  Operating from the "wildcat" formation, he added another 89 yards rushing and tallied twice.  In all, Massillon rolled up over 400  yards of offense, while punting just twice.  Meanwhile, the defense, which has been outstanding against the run throughout the year, held McKinley to just 64 yards on the ground, recovered two fumbles and intercepted a pass.
"We just played better football," Massillon coach Nate Moore said after he improved to 6-1 against McKinley. "We came out and continued to play hard and execute a little better and make some plays. Football's a funny game. Sometimes you're playing hard and things aren't going your way and you just have to keep playing hard." — Massillon Independent
---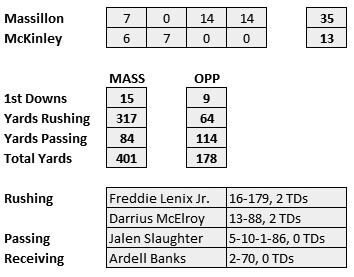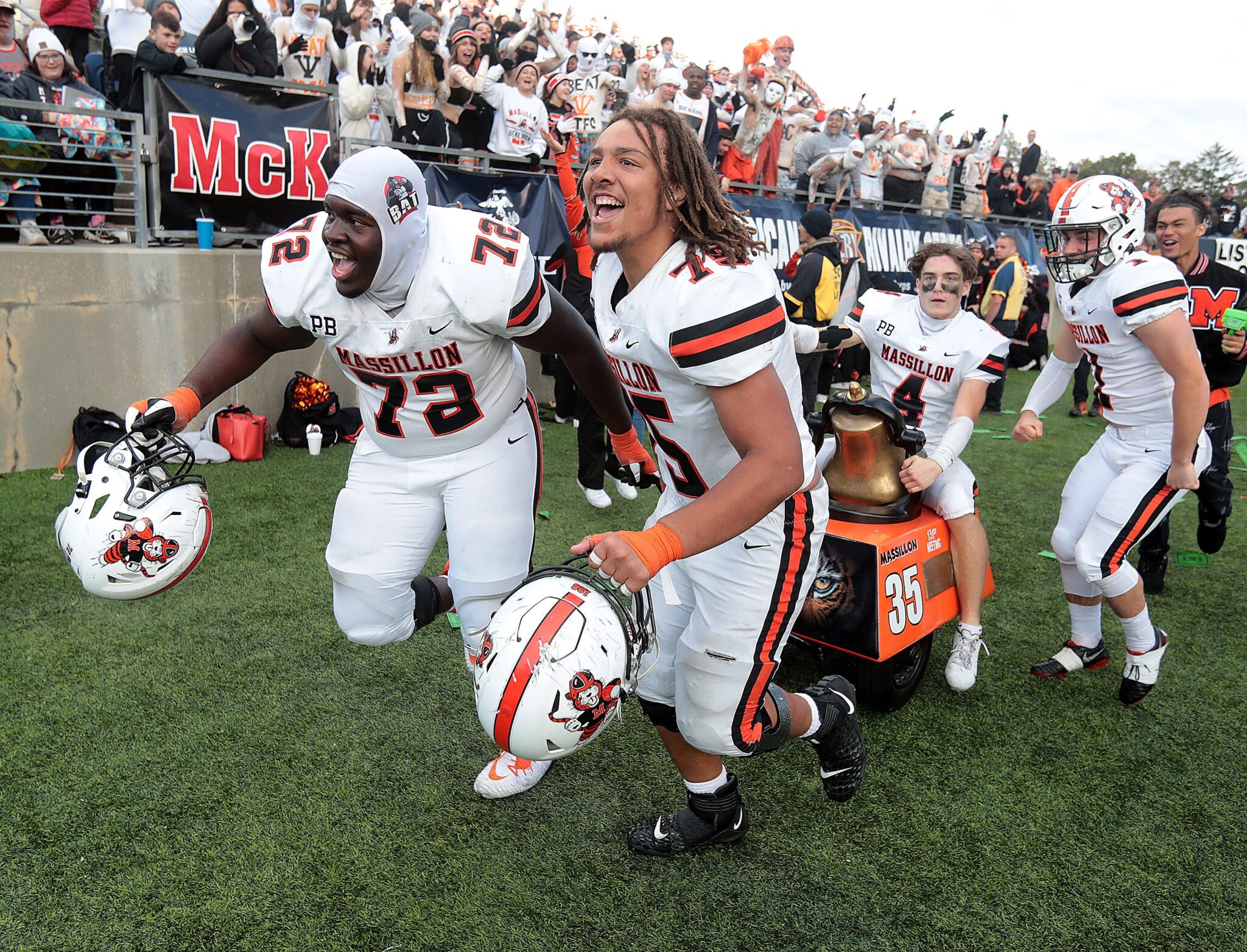 ---
Records-to-Date
Massillon (8-2)
Canton McKinley (6-4)
---
Next Week's Opponent
Columbus Independence (5-5)
Friday, October 29, 2021
Paul Brown Tiger Stadium
Playoffs Round 1
---
Players of the Week
Offense – Darrius McElroy (8) – Took over at quarterback in the second half and engineered four scoring drives in five possessions, tallying twice himself, to put the game away.  Following the game, McElroy was named the Most Valuable Player by the Great American Rivalry Series.
Defense – Nathan Depuy (44) – Recorded 4.5 tackle points (3 solos and 3 assists), two tackles for loss and a fumble recovery.  Also scored a rushing touchdown from the two yard line.
Special Teams – Shane Rue (1) – Converted all 5 extra point attempts and averaged 56.0 yards on six kickoffs.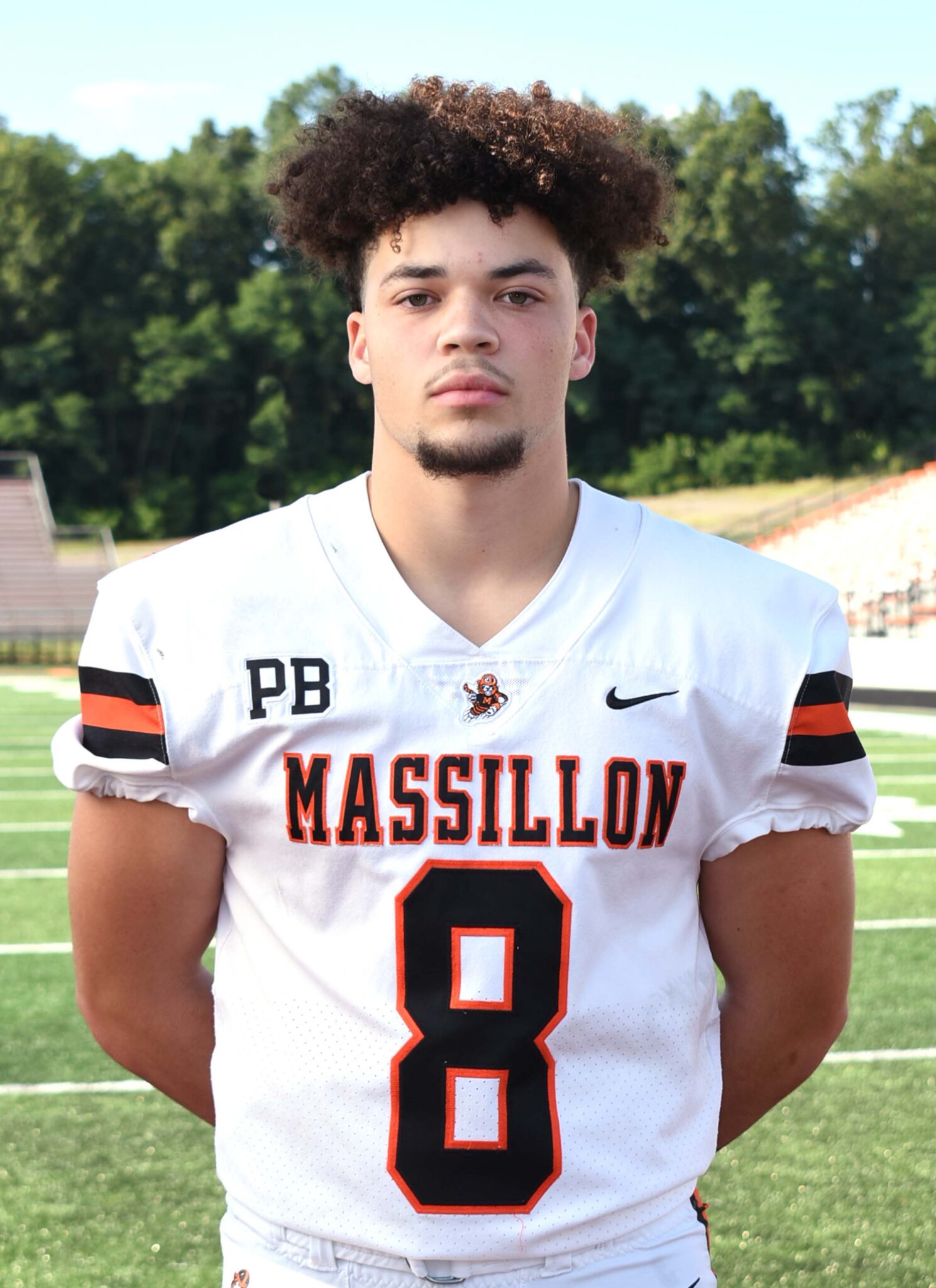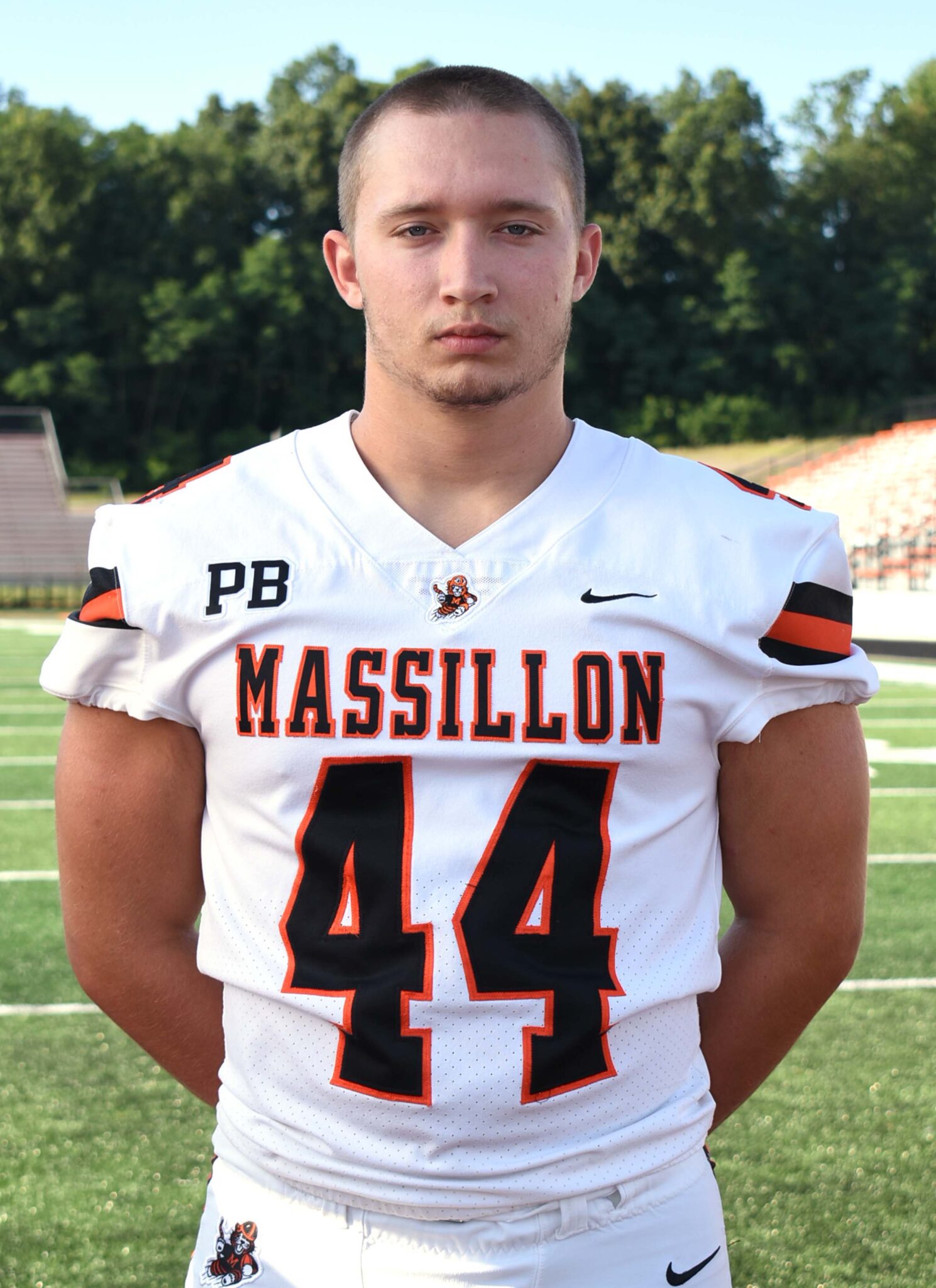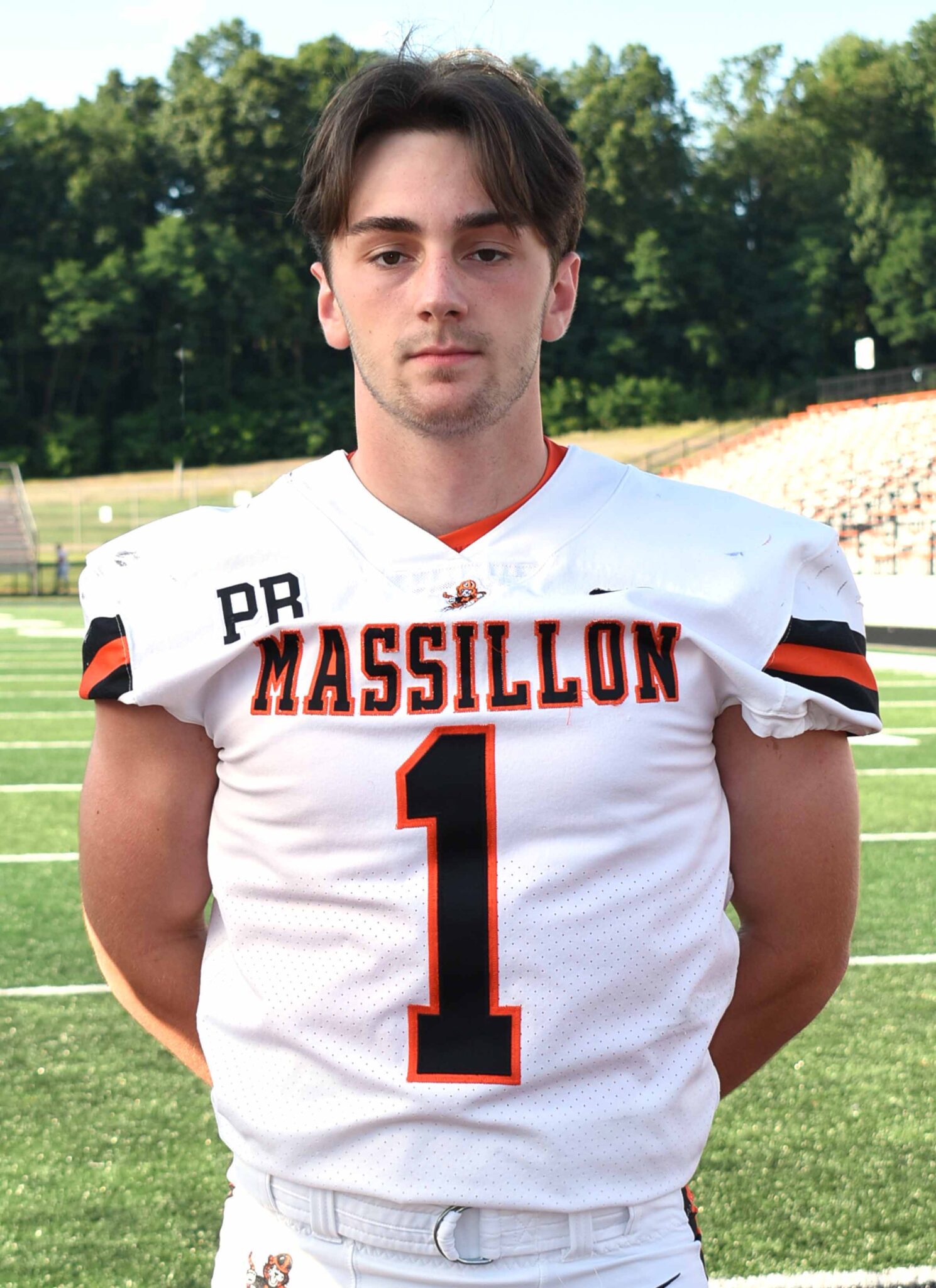 ---
Other Games
Junior Varsity – Defeated Wooster, 29-0; record 9-2
Freshmen – Defeated Canton McKinley, 34-30; record 8-1
8th Grade – Season completed; record 6-2
7th Grade – Season completed; record 8-0
---