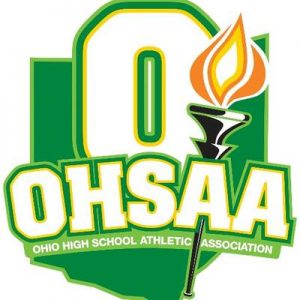 The Time When the Tigers Faced an Inconceivably, Unlikely Playoff Scenario
It's playoff time and once again the Tigers are poised to make a run for the state title.  The post-season has been around since 1972, some 51 years, and during that time Massillon has qualified more times than not.  While it was difficult to qualify back in 1972 when only one team from each region was selected, now sixteen teams qualify from each region.  So, it's much easier for a state power like Massillon to make it in every year going forward.  If only the format was that way from the beginning.  Research shows that the Tigers would have qualified each and every year with a sixteen-team format.  And not may schools can say that.
Nevertheless, there have been times when Massillon was on the bubble, which was particularly the case in 2008, when the format called for eight teams per region.  Here's a story from Gary Vogt that shows how the stars aligned that year to put the Tigers in.
"In what is one of the most unlikely chain of events, the Massillon Tigers qualified for the playoffs in 2008.  After week nine there were four teams vying for the eighth and final spot in Division One, Region Two.  Massillon finished in eighth place and qualified with 21.4912 points, ninth was Fremont Ross with 21.4187, then came Toledo St. Johns with 21.1429 and finally Akron Garfield with 21.0500.  These four were vying for the eighth spot.  And there could have been another contender had Nordonia lost to Garfield Heights.  But Nordonia won 32-12 and thus locked up the sixth seed.
The following series of events had to occur in order for the Tigers to make the playoffs that year:
Massillon had to defeat Canton McKinley which they did, 17-0.
Parma Normandy (5-5) which the Tigers defeated earlier in the season had to beat North Royalton (5-5) which they did, 35–21.
Brantford Ontario Collegiate defeated highly favored Pauline Johnson 20–17 by completing an eighty yard hook and lateral pass on the last play of the game, giving the Tigers the essential computer points.
Holland Springfield (6-4) defeated Perrysburg (6-4), 40-24.  If Perrysburg wins, Fremont Ross would have qualified with 21.9742 points. Had any of the above three events not occurred, Fremont Ross would have qualified for the playoffs.
Toledo Bowsher defeated Toledo Rogers in overtime, 23-16. If Rogers wins Toledo St. Johns would have made the playoffs with 21.7551 points.
Beaver Local (4-6) defeated Akron North (6-4), 15-14. Akron North was ahead 14-0 at the end of three quarters. Beaver scored a TD minutes into the fourth quarter to cut the lead to 14-7.  With less than two minutes left in the game Beaver scored again and was successful on their two conversion to win by a point.  Had Akron North won, Akron Garfield would have made the playoffs with 21.5500 points.
This unlikely series of events led Massillon to qualify for the playoffs in 2008.  Unfortunately, the Tigers lost the next week to 14-7 North Canton Hoover and bowed out of playoff contention.
It is amazing that all six of these events had occur for the Tigers to qualify.  This is certainly one of the most unlikely scenarios that led to a team making it in.  Think about it, a win in a rivalry game, two wins by teams whose opponents had like records, a win by successfully going for a two point conversion, an overtime win and an eighty yard touchdown on the last play of a game played outside the Unite States.  In the history of the playoffs in Ohio, there probably have been other remarkable scenarios whereby a team qualified, but very, very few that were more astounding than the 2008 Massillon Tigers."