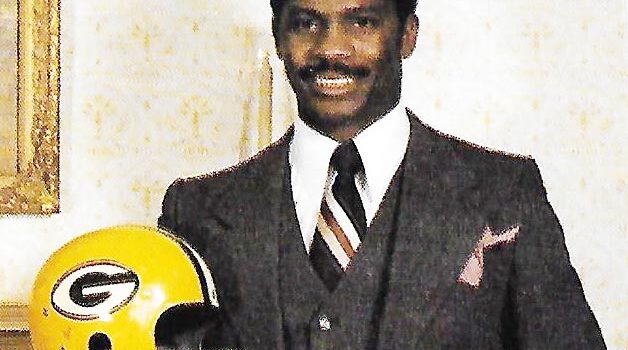 Steve Luke played many positions on the football field and to him it didn't matter where he lined up.  He just wanted to be in on the action.  But that versatility paid off in a big way as he parlayed that experience into a stellar career, first at Massillon, then at Ohio State and Green Bay.  "Back in high school, I was a center, linebacker and tight end," he said.  "I didn't care where I lined up.  I just loved to play football."
Luke was born in Massillon on September 4, 1953, and it didn't take long to get bitten by the football bug.  "Our Sunday school teacher told us the world was going to end.  I said a prayer to God, 'Please don't let it end until I get to play for Massillon.'  I was about 8 or 9 years old." (Scott Shook's "Massillon Memories")
High School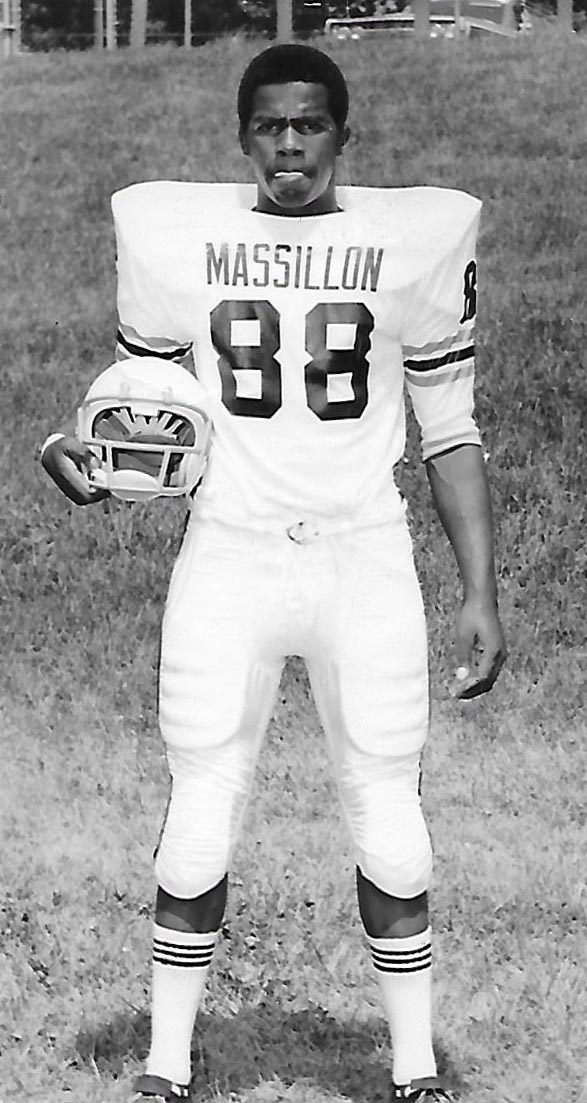 Steve would get his chance to play for the Tigers in 1968 as a sophomore center under Head Coach Bob Seaman and by the time he was a senior had worked his way into the varsity lineup playing linebacker and tight end under Head Coach Bob Commings.  He also teamed with his brother, Bill, who manned split end.  Together, they helped Massillon field one of its best squads ever: the 1970 state championship team that won all ten games and outscored the opposition, 412-29.
The season included six defensive shutouts along with a 28-0 victory over previously undefeated Canton McKinley.  Following the McKinley game, Tiger assistant coach Dale Walterhouse remarked, "We're claiming the best linebackers in the state.  Steve Luke and Tom Cardinal can move and hit. McKinley has been claiming to have the best linebackers in the state.  I guess we proved it today." – Canton Repository, Ken Sherer
Luke had good size for the time at 6'-2", 186 lbs. and was a team co-captain, along with Mike Mauger, Tim Ridgley and Dennis Franklin.  Defensive statistics are not available for that year, but on offense Luke caught five passes for 123 yards and two touchdowns, including a 68-yarder against Trotwood Madison and a 37-yarder against Steubenville.  He also grabbed a 13-yard pass against the Bulldogs.  All of the passes were thrown by Franklin, who Luke would later face as a foe when he was at Ohio State and Franklin at Michigan.
As a result of his outstanding performance for the Tigers, Steve was named 3rd Team All-Ohio and received a scholarship to play for the Buckeyes.
College
Luke spent four years at Ohio State, playing football for the legendary Woody Hayes and graduating in 1975 with a Bachelor of Arts Degree in Athletics and Business.  While there, he experienced three Big 10 championships and started in three Rose Bowl games, one as an offensive center and two at defensive back.  His playing size was 6'-2", 197 lbs.
In his sophomore year (freshmen weren't eligible at that time), he was placed at center.  But that was about to change the following year.  "I missed my workout with the linemen one day and I came in and was working out with the defensive backs," he recalled.  "A defensive backs coach saw me go through some drills and he came up and asked if I'd ever thought about playing defensive back.  I told him that I'd never played it before, but was willing to take a gamble and Coach Hayes was willing to let me go back and try it and it worked out." – Independent.
Ohio State Results:
1972 – Tied Michigan for the Big 10 championship; regular season record, 9-1; lost to Michigan State, 19-12; defeated Michigan, 14-11; lost to Southern Cal in the Rose Bowl, 42-17.
1973 – Tied Michigan for the Big 10 championship; regular season record, 9-0-1; tied Michigan, 10-10; beat Southern Cal in the Rose Bowl, 42-21.
1974 – Tied Michigan for the Big 10 championship; regular season record, 10-1; lost to Michigan State, 16-13; defeated Michigan 12-10; lost to Southern Cal in the Rose Bowl, 18-17.
Following his senior season, Luke was named UPI All Big Ten and Family Weekly All American.  He also started in the All-American Bowl all-star game.
Professional
Luke was a childhood fan of the Green Bay Packers ever since their victory over Dallas in the "ice bowl game" (-13 deg.) and their wins in the first two Super Bowls, led by HOF quarterback Bart Starr.  Surprise to him, he was drafted by the Packers in the 4th round (No. 88 overall), by whom other than newly hired head coach Bart Starr.  Although he played cornerback for the Buckeyes, his position changed to strong safety.  Luke would enjoy six years in Green Bay.
He initially reported to the Packer training camp weighing 215 lbs., thinking that he needed more muscle.  But they wanted him 195-200.  He was almost cut.  Soon he was back down to 197.
Special teams became his assignment for the first year, where returned six kickoffs for 91 yards.  But that was about to change during his second year when he was named a starter in the game against St. Louis.  "Steve has been improving all along and has impressed the coaches when he's played," Packer coach Bart Starr said.  "We thought this would be a good opportunity to start him."  Starr called him one of the hardest workers in training camp and through preseason.  Luke would go on to start 75 consecutive games, while playing in 90 overall.
Known around the league as a hard hitter, he led the team in tackles in 1978, while breaking the team's single season tackling record (133 solos and 17 assists).  He also led the team in interceptions in 1977, accumulating four of his ten career picks for 149 yards.  His longest return was 63 yards against Chicago, which went for a touchdown.  Add to those feats six fumble recoveries and six quarterback sacks.  So it comes as no surprise that he was rated among the Top 4 safeties in the NFL from 1977-1980.  And so respected was he that he was the Packers' team captain during the latter time he was there.
In Year 6 he was hampered by an injury that occurred against Cleveland.  So at the end of the season he was traded to Atlanta, but was released before the start of the 1981 season.  Thus, pro football came with a cost; i.e., a fused neck and two hip replacements.
Post Football
After Green Bay, Luke became Vice President/Director of Account Services for Russell, Luke, Mercier Advertising Inc.  He also founded USAthletes Sports Agency, 1987-1996, representing Chris Spielman plus several Packer players.  And he was an investor/partner in Buckeye III Custom Home Builders.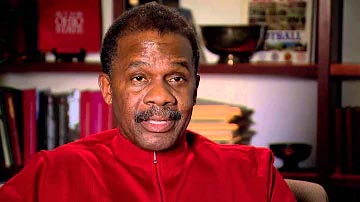 But most of his energy assuredly went into several civic programs, including the following:
Development Board of Children's' Hospital in Columbus
Executive Board of the Boy Scouts of America
Board of Directors of the Fellowship of Christian Athletes
Telethon Chairman for the United Negro College Fund for Central Ohio
Worked with both the Worthington and Columbus Public Schools in their tutoring and mentoring programs
Started New Fun Learning (NFL) Math and Science Sports Camp, 1992
In 1982 he was named Outstanding Young American and in 2000 received the Ohio Award of Excellence.  He's also listed as Who's Who among Black Americans.
But it was Massillon that Luke credits for his achievements.  "Massillon made me who I am.  I've often said that Massillon taught me how to win.  Massillon taught me a good, strong work ethic and that never-say-die attitude.  If I didn't have the success I had at Massillon, I would not have had the success I had at Ohio State or Green Bay." – Independent
Luke was inducted into the Massillon Wall of Champions in 1994 as a charter member and the Tiger Hall of Fame in 2016, also as a charter member.