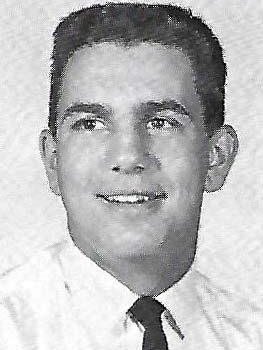 Massillon's Joe Sparma went all the way, from high school football to collegiate football and baseball and eventually to baseball at the professional level.  Sparma was the ultimate athlete and success followed him at every stop.
Joe was born in Massillon on February 4, 1942.  After a stint at Jones Junior High, he began his football career at the varsity level in 1957 as a third string sophomore quarterback under Head Coach Lee Tressel.  He wasn't initially a starter but, due to his prowess as a fastballer in baseball, he was able to get on the field when a long pass was needed.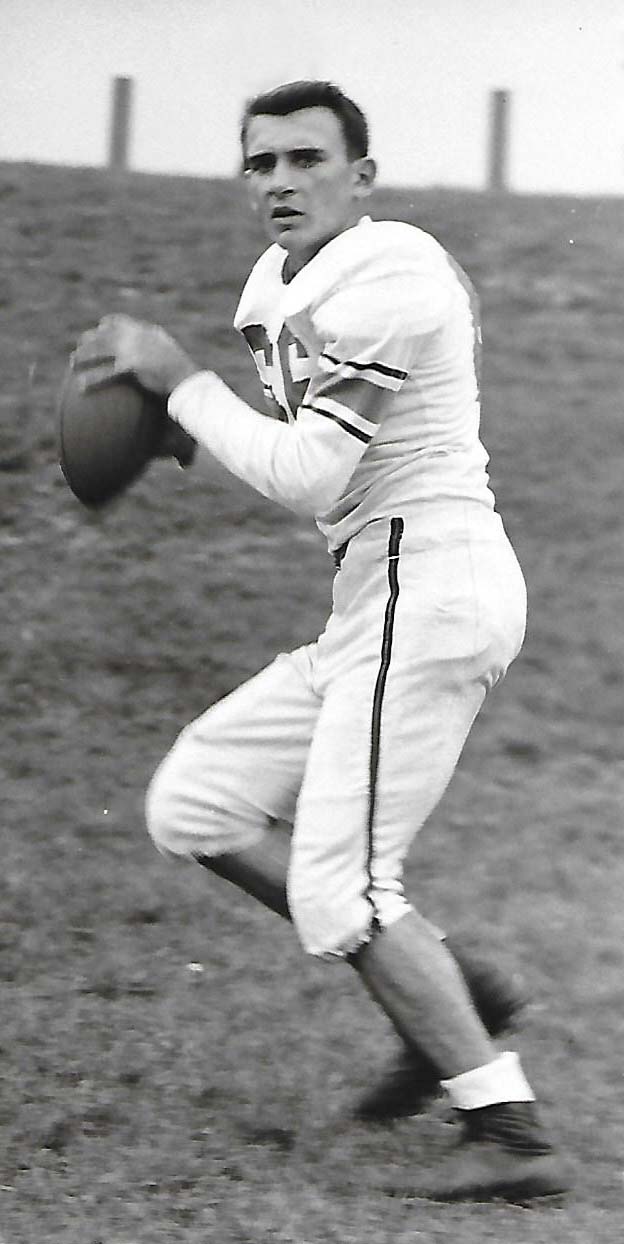 That was certainly the case against Warren Harding in the infamous "clock game."  Warren was ranked first in the state coming in, but the Tigers were able to open up a 14-0 halftime advantage.  Only, the Panthers stormed back in the second half to tie it up at 14 apiece in this evenly matched game.  There were just seconds left.  Massillon had the ball at midfield and the play called for a long desperation pass.  In comes Joe.  He dropped back and launched a 46-yard bomb toward the end zone, with Clyde Childers as the intended target.  Childers leaped high against the defender and tipped the ball into the air at the four yard line.  Then, after separating himself, he gathered the pigskin at the three and raced over the goal line for the win.  It was Sparma's only pass of the game, but it put him on target for great things to come.
By season's end Joe had passed for three touchdowns, the one against Warren and two against Canton McKinley in a 25-7 victory.  For the year, the Tigers finished 8-1, with a 2nd place ranking in the final A.P. Poll.  The lone loss was to champion Cleveland Benedictine, 13-7.
The following year, with new head coach Leo Strang taking over from Tressel, Sparma became a full-time starter on a team that finished 8-1-1.   The only blemishes were a 6-0 loss to Warren and an 8-8 tie with Alliance.  For the season Joe completed 33 of 74 passes for 556 yards and nine touchdowns.  He also ran for another two.  In a 38-16 win over McKinley he was 6 of 9 for 106 yards and two touchdowns.  But he was also was a bit flamboyant.  When asked by WHBC's Jim Muzzy who he thought was the best team the Tigers had played that year, Joe responded, "Our second team." (Scott Shook's "Massillon Memories").
With Joe again at the helm in 1959 it all came together.  Massillon fashioned an undefeated 10-0 season, outscoring the opposition 431-46.  The only competitive game was a 14-0 win over Alliance.  At season's end, the Tigers were ranked first in both the state and the nation and Sparma was named First Team All-Ohio.  He completed 28 of 85 passes for 660 yards and 14 touchdowns and rushed 22 times for 54 yards and two TDs.  His best statistical game came against Canton Lincoln when he passed for 127 yards and four touchdowns.
Joe currently holds the Massillon record for 23.6 yards per completion over a complete season.  His 26 career touchdown passes ranks 7th at the time of this story.  Although Sparma was not considered a great passer compared to modern day quarterbacks, he had a strong arm and was accurate for the day.  He was also a decent punter, booting 36.9 yards per attempt.  He wrapped up his high school career by leading his team to victory in the Ohio North-South All-Star Game.
"He was one of the finest athletes we ever had in Massillon," said Carl "Ducky" Schroeder, Sparma's baseball coach.  "He was captain of the baseball, basketball and football teams.  He was a good student.  I can't say enough about him.  He's been a real good friend through all the years." (Scott  Shook's "Massillon Memories")
For the next level, he accepted a scholarship offer from Ohio State University.  It was considered an odd choice at the time as the Buckeyes under Head Coach Woody Hayes rarely threw the ball.  But the opportunity to also play baseball for OSU may have influenced his decision.  Joe was considered a good long thrower and the best technician among the Buckeye quarterbacks.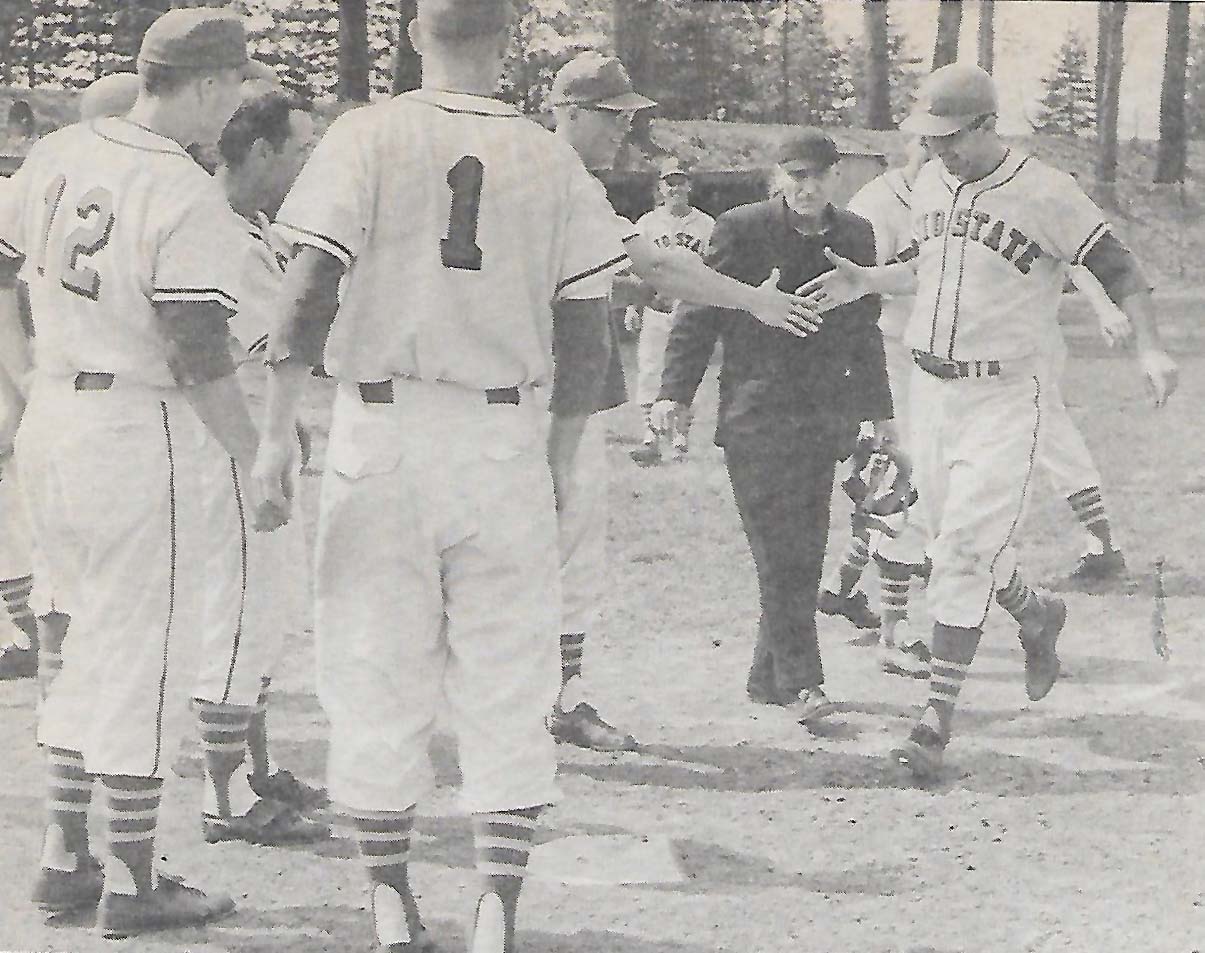 "Joe Sparma was a pure passer.  Just an outstanding pure pro passer.  That's the reason I wanted him to go to  school where he could pocket pass.  But Woody Hayes was a hell of a salesman.  Woody didn't want him to go to a school in the Big 10 and pass against him.  I don't think there's any doubt about it that Sparma could have been a great pro football  player." – Leo Strang (Scott  Shook's "Massillon Memories")
"Joe Sparma was a helluva nice kid.  Handsome, good looking kid.  Had a great arm.  A lot of moxie." – Bo Schembechler (Scott  Shook's "Massillon  Memories")
Freshmen didn't play varsity in those days, so Sparma suited up initially in 1961.   The Buckeyes finished 8-0-1 that year and were champions of the Big Ten.  Meanwhile, Joe was a 3rd string quarterback at 6'-1", 194 lbs., but he did see some playing time.  For season, he completed 16 of 38 passes for 241 yards and six touchdowns, two each against Iowa, Indiana and Michigan.  Some of those passes went to leading receiver and future NFL Hall of Famer Paul Warfield.
In his junior year, Sparma was again a backup and completed 30 of 77 passes for 288 yards, with a score against UCLA and another against Wisconsin.  But he quit the team after the Indiana game and that would be the end of his football career.  Although in line to be the starter the following year, he apparently had differences with Hayes and left to pursue major league baseball.
Sparma initially had an opportunity to play for Cleveland, but selected Detroit owing to a higher paycheck and a $32,000 bonus.  He began with stints in 1963 for both the Knoxville Smokies of the old South Atlantic League and Duluth-Superior of the Northern League.  The following year, after returning for a short time with the Knoxville Smokies, now of the new Southern League, he was called up to pitch for the Tigers.  His numbers at Detroit and at his final stop Montreal were as follows:
1964 – Detroit: 5-6 record; ERA 3.00; KO 71
1965 – Detroit: 13-8 record; ERA 3.18; KO 127
1966 – Detroit: 2-7 record; ERA 5.30; KO 61 (a pre-season accident curtailed most of the season)
1967 – Detroit; 16-9 record; ERA 3.76; KO 153
1968 – Detroit: 10-10 record; ERA 3.70; KO 110
1969 – Detroit: 6-8 record; ERA 4.76; KO 41
1970 – Montreal: 0-4 record; ERA 7.06; KO 23 (released after 27 innings
Joe was the starting pitcher vs. the New York Yankees in 1964 on "Mickey Mantle Day".  He approached Mantle before the first pitch and said, "You know, I've never had a chance to meet you in person, and I've always admired you."  They shook hands and then Sparma proceeded to strike him out. – Bill Freehan, "Behind the Mask"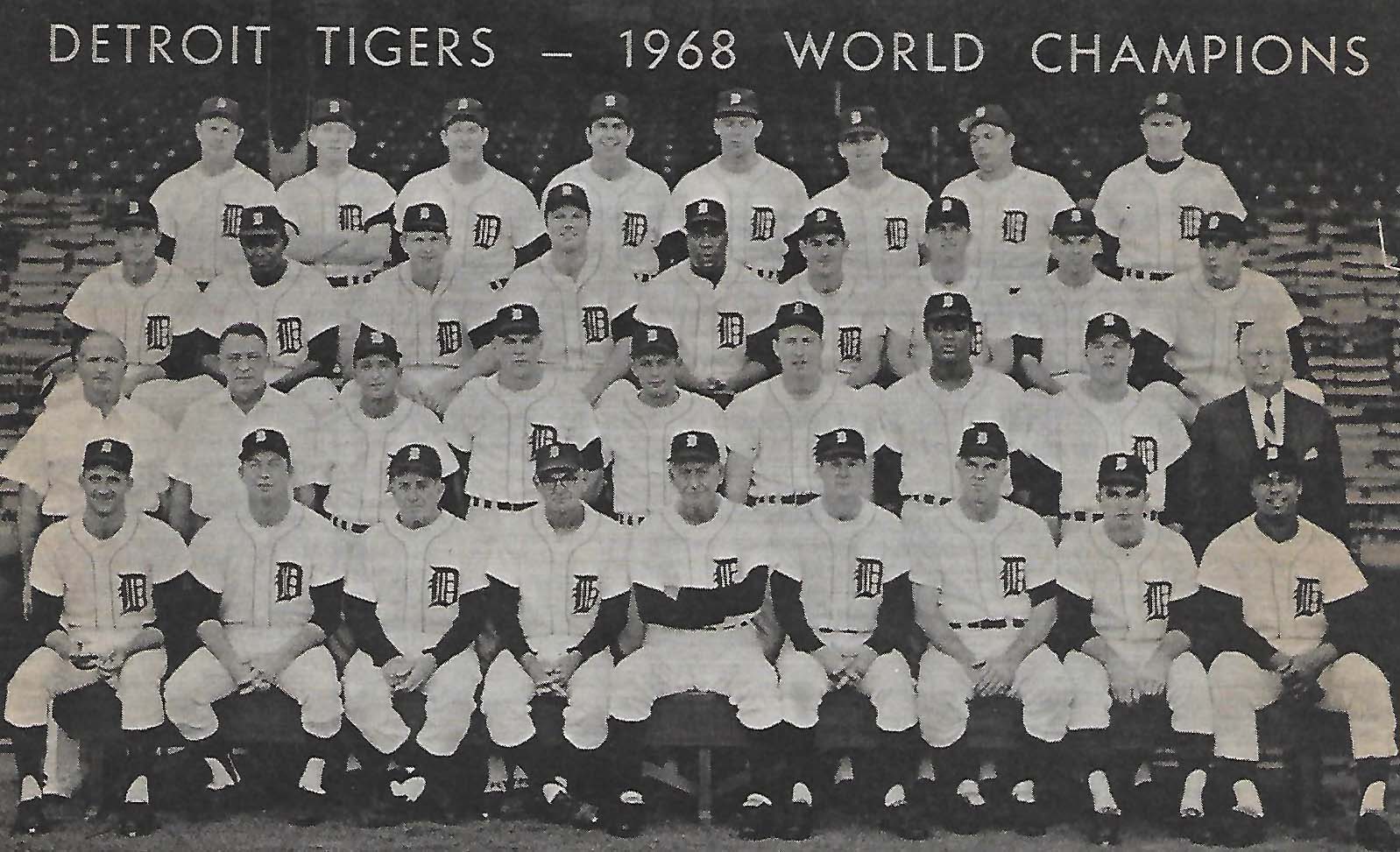 Joe ended up pitching in 183 games, starting 142, recording a 52-52 record and an ERA of 3.94 to along with 586 strikeouts.  At the plate he batted .119 over 309 appearances.  He also pitched in relief in the 1968 World Series game against St. Louis.  Following limited action with Montreal he was released.  His playing career over, he was offered a job as a minor league coach but declined.
Later, he was inducted into the Stark County Baseball Hall of Fame (1978), the Massillon Tigers Wall of Champions (1994) and the Stark County Football Hall of Fame (2011).
After baseball Joe worked in sales for Worthington Steel and made a home in Worthington, raising three children.  But he died young in 1986 at the age of 44 in Columbus after suffering a heart attack and undergoing heart bypass surgery.
Joe is remembered as the ultimate athlete and certainly made Massillon proud.