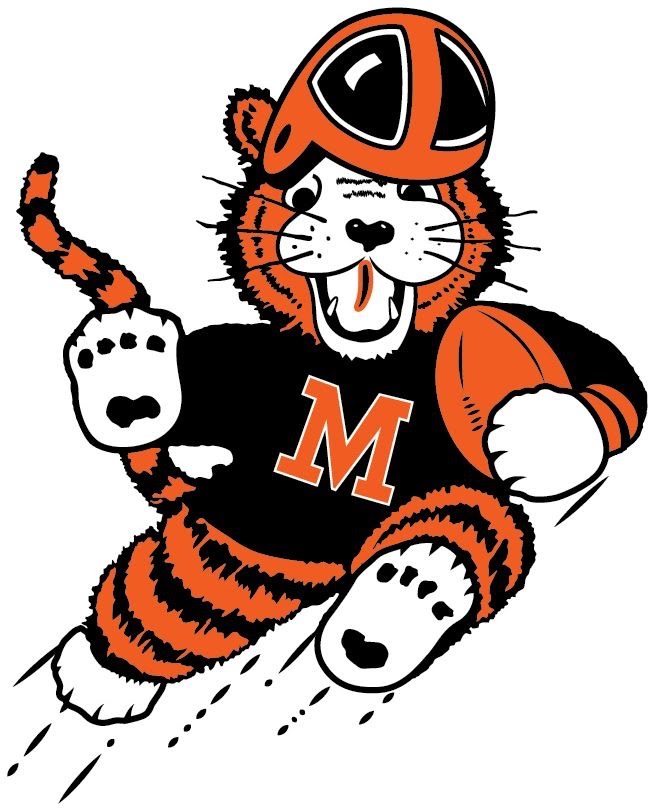 St. Edward football stays unbeaten, eventually puts away injury-riddled Massillon Tigers
MASSILLON — Massillon had multiple starters out from the very start Friday. Its star running back lasted only two drives. Its starting quarterback had to leave the game midway through the second quarter.
Still, with half of the fourth quarter to go, Massillon found itself only down 10 to St. Edward on Friday night. Those absences, among others, ultimately proved too much to handle on top of the undefeated Eagles, who emerged from Paul Brown Tiger Stadium with a 35-18 win over the Tigers.
"Our kids absolutely played their butts off from start to finish," Massillon coach Nate Moore said after his team fell to 3-2. "We're not happy with the outcome. We're really happy with the effort we got out of them, especially considering we didn't have a great draw from the deck tonight."
The Tigers lost Wiltrell Hartson, who entered Friday with a Stark County-best 736 rushing yards through the four games, on their second possession to what appeared to be an ankle injury. Then, senior quarterback Darrius McElroy left the game with an undisclosed injury on Massillon's second possession of the second quarter.
Moore declined to speak on either injury specifically. Massillon plays next Friday night at Austintown Fitch, which is 3-1.
That left the running game in the hands of Reesieo Kirksey and sophomore Ta'Shaun Smith. Those two combined for 88 yards on 16 carries in Hartson's place.
McElroy's injury, which came after he completed his first four passes for 16 yards, opened the door for freshman Jalen Slaughter. Slaughter completed just one of his first five passes, including an interception.
However, after that pick midway through the third quarter, the freshman started to settle down a bit. He completed six of his next seven passes for 94 yards and not one, but two touchdown passes.
The first was a 43-yarder to Austin Brawley, who made a diving grab in the end zone with a St. Edward defender draped on him to pull Massillon within 21-10 with 35 seconds left in the third quarter. The second was a perfectly-placed 14-yard corner route to Ardell Banks with 8:49 remaining to help make it a 28-18 game.
"He operated really well," Moore said. "He hit some big throws for us. Made some plays like we've seen him do the last couple of years where he's staying alive in the pocket with his feet and he's able to see receivers downfield and make an off-balanced, unorthodox throw and hit the guy in stride."
Slaughter finished the game 9-of-22 for 137 yards passing. He did throw a second interception in the fourth quarter on a ball that deflected off the hands of a receiver.
At the time Slaughter entered the game, St. Edward had opened up a 14-0 lead with just over six minutes left in the first half. The Eagles scored on the first of three Danny Enovitch TD runs, a 2-yarder with 3:58 left in the first quarter, then came back with a 42-yard Christian Ramos-to-Rayshawn Manning Jr. score with 6:11 left in the half.
Enovitch, who rushed for 146 yards on 25 carries, added two more rushing TDs in the second half. The first, a 3-yarder, made it 21-3 Eagles in the third quarter, followed by a 13-yarder in the fourth to make it 28-10.
Ramos threw a second TD in the fourth quarter, a 14-yarder to Ryan Micklich to provide the final margin with 4:41 remaining. Ramos completed 15 of 20 passes for 233 yards, with an interception late in the first half.
"I don't think it was our cleanest victory, but it was a victory," said Eagles coach Tom Lombardo, whose team improved to 5-0 while holding Massillon to 252 total yards. "We made some stops when we needed to. We stopped the running game really well. We were surprised a little bit … by how well he (Slaughter) could perform under pressure."
Massillon's first points came from another freshman, kicker Nolan Hendricks. Hendricks knocked through a 24-yard field goal with 4:22 remaining to pull the Tigers within 14-3.
Slaughter and Hendricks were two of three different freshman to play meaningful snaps on Friday for Massillon. Mike Wright started at defensive tackle for the Tigers and finished with three solo and two assisted tackles.
Wright was part of a defense that bent a lot during the game, but didn't necessarily break. While 11 of St. Edward's 12 drives reached Massillon territory, only five resulted in points.
"A lot of great stuff out of our defense, especially early when we weren't able to get them much help with field position," Moore said.
Reach Chris at chris.easterling@indeonline.com.
On Twitter: @ceasterlingINDE