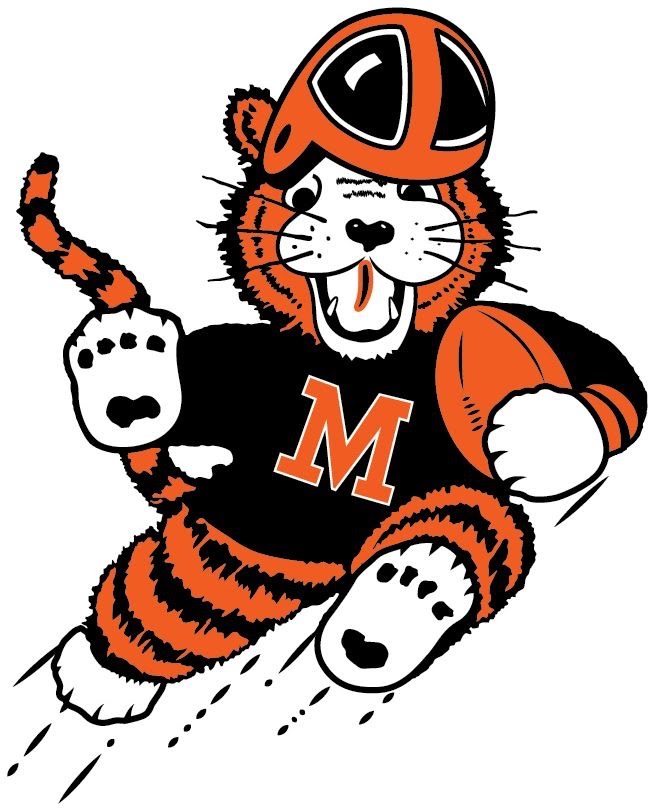 Massillon dropped a hard fought game against Lakewood St. Edward (5-0), 35-18.  Next up is a road game against Austintown Fitch (3-1).
7th Grade (5-0): Defeated Akron Kenmore-Garfield, 48-26.  Plays Austintown at home on Tuesday, September 21, at 6:00 pm.
8th Grade (4-1): Lost to Akron Buchtel, 22-20.  Plays Austintown away on Wednesday, September 22, at 6:00 pm.
9th Grade (4-1): Lost to Lakewood St. Edward, 28-12.  Plays Austintown Fitch at home on Thursday, September 23 at 6:00 pm.
JV (4-2): Lost to Lakewood St. Edward, 35-0.  Plays Austintown Fitch at home on Saturday, September 25 at 11:00 am.
Lakewood St. Edward, the No. 37 team in the nation according calpreps.com, came into Brown Brown Tiger Stadium with a balanced offense and stingy defense and showed why they are a serious contender this year to capture the Division 1 state title.  But Massillon fought hard for four quarters, in  spite of missing several players due to injury, and were actually in the game until the Eagles scored the clinching touchdown with 4:41 remaining in the contest.
"I'm really proud of the kids and how we played," said Head Coach Nate Moore at the weekly Booster Club meeting.  "Our kids fought their tails off.  The defense played as good as expected.  We played well enough to to win, defensively.  We need more things offensively.  But we got it going in the second half."
St.  Eds opened up a 14-0 lead midway through the second quarter, helped by pass completions of 40 yards and 42 yards.  But the Tiger offense was stymied until freshman substitute kicker Nolan Hendricks, connected on a 28-yard field goal last in the first half.  The key play was a 72-yard run by 3rd string running back Ressieo Kirksey in which he first tried the right side of the line, reversed field, broke a few tackles and then sped for the end zone, just getting caught at the 8 yard line.  It was an "unbelievable play" according to Moore.
In the second half, backup quarterback Jalen Slaughter entered the game for the injured Darrius McElroy and completed a pretty 43-yard pass to Austin Brawley in the end zone for a score, with the Eagle defender draped all over him.  In the next possession Slaughter hooked up with Ardell Banks on a fade route for another.   "At 28-18 we had an onside kick," said Moore.  "To be in that position at that time of the game was a good thing."
Late in the fourth quarter, Slaughter just overthrew a wide-open Riley Campbell for what would have been a third TD.  Not a bad outing for the freshman.
Meanwhile, St. Edward quarterback Christian Ramos was the catalyst that keyed the Eagle attack.  He completed 15 of 20 passes for 233 yards and two touchdowns and ran for another 46.
Guest players were quarterback Darrius McElroy and outside linebacker Nate Watkins.
Coach Moore thought Watkins did a great job at his position filling in for Camden Beasley.  He also singled out the play of freshmen nose tackle Michael Wright Jr., defensive lineman Marcus Moore, Brawley and Banks.  "I thought he was the best payer on the field," said Moore of Brawley.  He noted that all of the freshmen stepped up and played well.  In fact, Massillon fielded as many as twenty underclass players throughout the game on either offense or defense, which bodes well for the future.
Player stats:
Darrius McElroy – 4 of 4 passing for 16 yards
Jalen Slaughter – 9 of 22 passing for 137 yards and 2 touchdowns
Ressieo Kirksey – 11 carries for 78 yards, including a long of 72 yards
Austin Brawley – 5 receptions for 95 yards and a touchdown; 60-yard kickoff return; 8.0 (7-2) tackle points
Ardell Banks – 5 receptions for 50 yards and a touchdown
Nolan Hendricks – 24-yard field goal
Riley Campbell – 7.0 (4-6) tackle points
Ryan Zentkovich – 6.5 (5-3) tackle points
This week Massillon will face Austintown Fitch (3-1).  Their results are as follows:
Youngstown Chaney (2-3): 27-0
Canton McKinley (3-2): 42-28
Canton GlenOak (0-4): canceled
Youngstown Ursuline (4-1): 47-48 L
Youngtown Cardinal Mooney (0-5): 42-7
Massillon's owns an 18-8-0 series mark against the Falcons, including wins in the last four games.  In games played at Austintown, Massillon owns a 7-6 edge.
Fitch operates out of the spread offense, with the quarterback in the gun and a single running back.  Some tight end.  Some empty sets.  Lots of outside zone blocking.  The offensive line is considered by Moore to be athletic and they play well as a group.  Engineering the attack is senior quarterback Devin Sherwood (5′-11″, 185), who last week became their all-time leading passer.  While he's more of a thrower, he will run some.  "He may be the best quarterback we've played this year," Moore added.  The "go-to" receiver is Tyler Evans (5′-10″, 180).  Evans also plays safety.
The defense aligns in a 3-3 stack with some 4-down, and cover 1 with some cover 3.  The line is the strength on that side of the ball, led by senior Aaron Hivley (6′-3″, 225).  The linebackers are pretty good, with senior AJ Byrd (5′-11, 245) manning the middle.
Fitch averages 40 points a game and hasn't had to punt much this year.  So this one could turn into a high-scoring affair.  It all depends on how well  the Tigers control the play of the Falcon quarterback.  Then again, Fitch is also battling the injury bug.  Finally, expect 2-3 trick plays, particularly on kickoffs.
See you in Austintown.