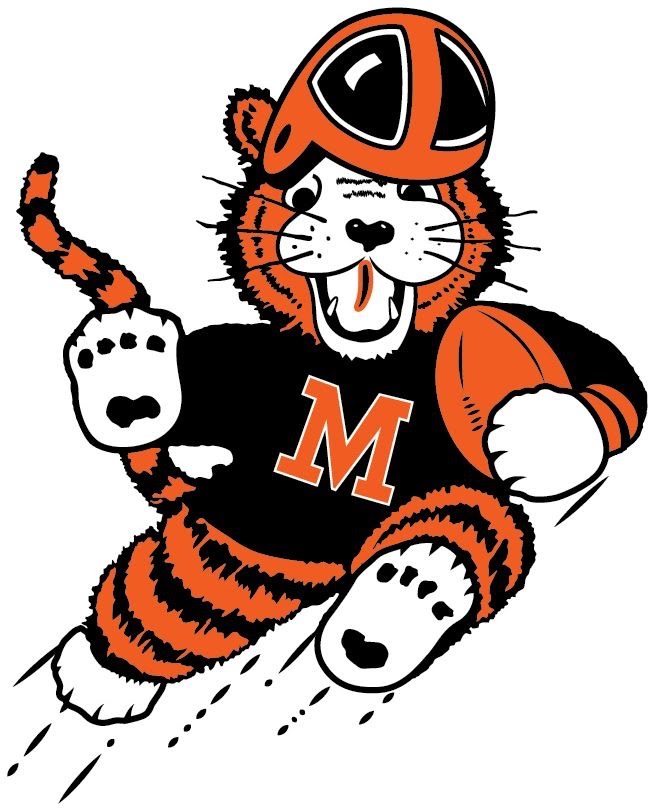 Austin Brawley's return, Willtrell Hartson running help Massillon football top Warren
WARREN — It started with Massillon returning the opening kickoff for a touchdown. It ended with the Tigers recovering an onside kick.
In between, Friday night's game between Massillon and Warren Harding at Mollenkopf Stadium alternated between potential rout and possible big comeback. In the end, it settled in to what ultimately became a 49-46 Tiger victory.
Austin Brawley got it all started for Massillon when he took the opening kickoff back 89 yards for a touchdown. That was actually the second attempt at the opening kick, as the initial one went out of bounds.
It's the third consecutive game the Tigers returned a kick or punt for a score. It's also the third game in a row Brawley has had a return of some sort for a touchdown, having brought back a punt in Week 2 and an interception in Week 3.
"It was a great way to start the game," said Massillon coach Nate Moore, whose team takes a 3-1 record and a three-game win streak into next week's home game against St. Edward. "Proud of Austin. He saw the seam and hit it. We blocked up front for it."
What Brawley started, Willtrell Hartson finished. Actually, Hartson had a hand both in starting and finishing it, as the junior ran for 287 yards and four touchdowns on 35 carries.
It's Hartson's second consecutive 200-plus-yard game, having run for 223 yards in the previous week's win over Reynoldsburg. He's the first Tiger running back to post back-to-back games of more than 220 yards.
"Well, my line's picking it up," said Hartson, who carried the ball on 10 of the final 11 Tiger plays before their game-ending kneel-down. "From the first game to this game, everything's starting to budge. We're all getting ready. They're helping me out by opening up the holes for me to run through."
Hartson had 177 yards on 21 second-half carries against Warren, his third consecutive 100-plus-yard second half. Three of his four touchdown came in the second half, too.
Hartson's first TD put Massillon in front 28-7 with 6;19 remaining in the first half. His second-half scoring runs provided leads of 35-19, 42-25 and, finally, 49-33.
The final TD run, a 24-yard scamper, came with 5:56 remaining. That was part of a 13-carry, 93-yard fourth quarter for Hartson.
"To say he gets better as the game goes on, I think that's kind of a hindsight thing," Moore said. "I think what you're seeing is our offensive line is just hammering away and hammering away and hammering away. The seams get a little bigger over the course of the game. I love Willtrell; he runs his tail off. What you're seeing, as much as it's Willtrell running hard, it's our offensive line really grinding on those guys."
Massillon was grinding, but it still couldn't quite put away Warren. That's because, while the Tigers were owning the rushing yards, the Panthers, as they were going by on this night to honor their 1971 state championship team, owned the air.
Junior quarterback Dalys Jett completed 21-of-35 passes for 358 yards and six TDs. Jett started his night out with a 29-yard TD pass to Dom Foster to cut it to 14-7 in the first quarter, then ended his night with a 26-yarder to Foster with 24 seconds remaining to make it 49-46.
In between, Jett also found Tyriq Ivory for three TD catches. He also hit Konyae Redd for a 33-yard score with just over four minutes left to make it 49-39.
"I can't question our kids' effort," said Warren coach Steve Arnold, whose team's final score was set up by a fumble return, which initially went for a score but was negated by a block in the back penalty. "Did we make some mental mistakes that maybe came back to bite us? I think this game shows what we're capable of from an offensive point of view."
Ivory finished with 182 yards on 10 catches. Foster, who also played quarterback for a series in the second quarter, added 100 yards on five catches. Jett also rushed for a 28-yard TD in the third quarter.
Reach Chris at chris.easterling@indeonline.com.
On Twitter: @ceasterlingINDE