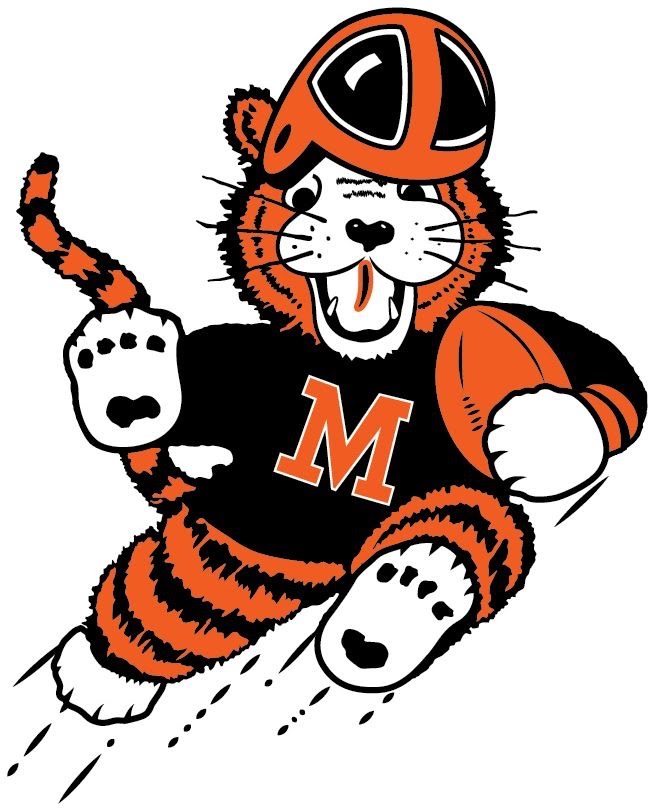 The Tigers survived the potent offense of Reynoldsburg with a 41-22 victory.  Next up is a road trip to Warren Harding for a 7:00 pm contest.
7th Grade (3-0): Defeated Akron East 8th Grade, 18-14.  Plays Warren away on Wednesday, September 8, at 6:00 pm.
8th Grade (3-0): Defeated Oakwood, 40-6. Plays Warren at home (MAC) on Wednesday, September 8, at 6:00 pm.
9th Grade (3-0): Defeated Louisville, 34-6.  Plays Warren Harding at home (PBTS) on Thursday, September 9 at 6:00 pm.
JV (3-1): "B" team defeated Louisville, 10-0.  "A" team defeated Canton McKinley, 28-0.  Plays Warren Harding at home on Saturday, September 11 at 10:00 am.
Reynoldsburg is all about the offense, not to take anything away from a very good defense.  At quarterback was Dijon Jennings, who put up some of the best numbers against Massillon in their long history.  He also ran for 65 yards and scored two touchdowns.  Jennings completed 28 of 45 passes for 270 yards, with the first two numbers 2nd all-time for a Massillon opponent and the third 4th all-time.  But the Tigers' defensive game plan of keeping the receivers in front of the secondary paid off in the long run, holding the passing game to just under ten yards per reception and a single 29-yard touchdown pass.  The two other scores came when Jennings broke free of heavy blitzes and scrambled to the end zone.
Not to be outshadowed by Jennings was the performance of Massillon running back Willtrell Hartson, who exploded for 223 yards on 28 carries (8.0 yds/att.) plus a pair of touchdowns.  Most of the yardage came in the second half thanks to an offense line that pounded the Reynoldsburg defense into submission.  Superior conditioning was undoubtedly a big factor in the Massillon win.
After the Tigers took a 9-3 lead into the locker at halftime, Reynoldsburg came out in the 3rd quarter and engineered an 8-play, 80-yard drive to score and go ahead 10-9.  But Camden Beasley came up big and returned the ensuing kickoff 81 yards for a touchdown.  It literally broke Reynoldsburg's back and it was all Massillon after that as they outscored the visitors the rest of the way, 17-6.
Joining the Booster Club members in their weekly meeting were a pair of squad leaders: defensive back / wide receiver / return specialist Austin Brawley and defensive back / wide receiver Kurtis Miller.  Their thoughts and that of Head Coach Nate Moore are as follows:
Massillon got the stops they needed to secure the victory.
Defense was the key at the start of the season and they played lights out.
The offense started out slow, but picked it up in the second half, with the line blocking better.
Our conditioning is the best in Ohio.
Reynoldsburg had a really good defense.
With the offense stymied early, the coach changed for awhile to a 2-tight end, which aided the power run game.
The quarterback draw has become a good play.
If you were wondering about the two penalties on the kickoff, here's the reason.  Players on the kickoff team must now start outside of the 35 yard line.  Once the referee signals the ball in play, no player can step inside the 35.  Unfortunately, two sophomore players did just that.  And that's the reason.
Player stats:
Willtrell Hartson – 28 carries for 223 yards and 2 touchdowns
Darrius McElr0y – 4 carries for 25 yards
Austin Brawley – 9.0 tackle points (7-4); 39 yard pass interception return for a touchdown; blocked field goal
Ryan Zentkovich – 6.0 tackle points (5-2)
Jaden Welch – 6.0 tackle points (5-2)
Camden Beasley – 81-yard kickoff return for a touchdown
This week Massillon will face Warren Harding for the 86th time.  This is the second longest series for the the Tigers, who hold a 57-25-3 in the series, including wins in the last five games.
The strength of the Harding team is the defense, which boasts several good players.  The defense aligns in a 4-2 box with a lot of cover 3. The line is anchored by a pair of outstanding defense ends in junior Jaden Hudson (6′-2″, 210) and Kincaid Tyson (6′-1″, 220).  Tyson, a 2-year returning starter,  is fast, tough and comes off the ball well. These guys will be a challenge for our tackles fullbacks.
At linebacker look for senior Davontae McElroy (6′-1″, 195), a 2-year returning starter.  Both cornerbacks are good cover guys.  senior Brysen Powell (6′-5. 155″) is really aggressive.  The edge guys in the cover-3 are both solid players.  The group is led by senior Anthony Dukes (5′-9″, 175).
Offensively, Warren's formations will look a lot like Massillon's; i.e., quarterback in the shotgun, a single running back, a fullback near the line and three wide receivers.  They run similar plays with a lot of zone blocking.  Not much power blocking.  The main difference is that the key to their success lies with senior Dom Foster (6′-2″, 170), who started at wide receiver last year and will be headed to Syracuse next year.  A very athletic player, his forte is more in the run game than the passing game.  At times, junior Dalys Jett (5′-9″, 160) will replace him in passing situations, with Foster moving to wide receiver.
The best lineman is senior Davelle Trimble (6′-0″, 275), a 2-year returning starter, who Moore calls a really good player. The running back is senior Brysen Powell (5′-7″, 155).  He is speedy and more of a scatback.  Likes to get to the outside. The wide receivers are a good group, led by senior Tyriq Ivory (6′-2″, 170).
See you in Warren.  Go Tigers!