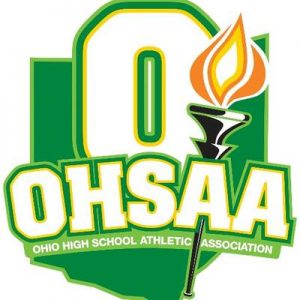 Massillon's student enrollment of late has placed the football team into Division 2 for the past eight years and they have settled in quite nicely as one of the best among a group of 107 teams.  Only Akron Hoban and Cincinnati LaSalle have provided staunch competition.  And this year is expected to be no different, although there are always a few other teams that could make some noise.  Here is a detailed look at the recent history in this division.
Region 5
Akron Hoban – Since the Knights entered D2 in 2017 on account of the competitive advantage formula they have become the annual clear favorite to win Region 5, if not the state.  In those four years they have captured three state championships and had one other regional finals appearance.  Their only playoff loss during that time span was to Massillon in the 2019 regional finals.
Hudson – Regional finalist in 2020, losing to Hoban.
Maple Heights – Regional finalist in 2018, losing to Hoban.
Watch List – Walsh Jesuit, Austintown Fitch, Mayfield and Cleveland Benedictine.
Region 6
Avon – All the Eagles do is win.  Regular season and playoffs.  Except when they play Massillon or Akron Hoban.  They have captured the regional title in each of the past four years, then lost the following week in the state semifinals, three times to Hoban and once to Massillon.
Toledo Central – Another product of competitive advantage, the Irish lost to Avon in the 2018 regional finals and lost to Cincinnati LaSalle in the 2019 state semifinals.
Avon Lake – Advanced to the regional finals in each of the last two years, losing both times to Avon.
Watch List – Wadsworth, Barberton and Olmsted Falls.
Region 7
Massillon – It's no secret that with the Tigers in this region, everyone else is playing for second place.  Massillon started slowly when Division 2 was reorganized in 2013, but they have come on strong in the past four years, winning the regional title each year.  In 2017 they lost in the state semifinals to Cincinnati Winton Woods.  But they broke the door down in 2018 by avenging the loss to Winton Woods and advancing to the state finals, losing to Akron Hoban.  In 2019 they turned the tables on Akron Hoban in the regionals and didn't lose until the state finals, to Cincinnati LaSalle.  Year 2020 saw the revenge factor again with a win over LaSalle in the state semifinals, but another loss to Akron Hoban.  The only other teams in Division 2 with this much consistent playoff success are of course Hoban and LaSalle.
Perry – Regional finalist in 2020, losing to Massillon.
Olentangy – Regional finalist in 2019, losing to Toledo Central.
Watch List – Westerville South, Dublin Scioto, Worthington Kilbourne and North Canton.
Region 8
Cincinnati LaSalle – Four state titles in the past eight years (2014, 2015, 2016 and 2019).  Enough said.  Lost to Winton Woods in the regional finals in 2017.  Failed to make the playoffs in 2018.  Defeated Massillon in the 2019 state finals.  And lost to Massillon in the 2020 state semifinals.
Cincinnati Winton Woods – Chief competition for LaSalle.  Lost to Hoban in the 2017 state finals.  Lost to Massillon in the 2018 state semifinals.  Lost to LaSalle in the 2020 regional finals.
Watch List – Kings, Piqua, Cincinnati Turpin, Cincinnati Anderson and Troy.