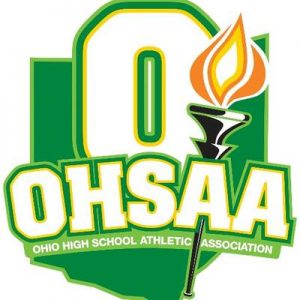 The Ohio High School Athletic Association (OHSAA) has released its preliminary regional post-season playoff assignments for the 2021 season.  Massillon will remain in Region 7, which is the region associated primarily with teams from the Columbus area.  Also, all teams across the state will stay in their respective divisions as assigned in 2020, which for Massillon is Division 2.  In 2022 the divisions will be reassessed.
Last season the Tigers captured their 14th regional crown, then defeated Cincinnati LaSalle in the state semifinals, while losing the Akron Hoban in the finals.  It was Massillon's third consecutive trip the Division 2 state finals and 6th state finals historically.
There are 25 teams in Region 7, with 16 qualifying for post-season play.  The teams include the following:
From the Massillon area:
Massillon Washington
Massillon Perry
North Canton Hoover
Uniontown Lake
Green
From the Columbus area:
Westerville South
Worthington Kilbourne
Olentangy
Olentangy Berlin
Dublin Scioto
Big Walnut
Mount Vernon
Canal Winchester
Watkins Memorial
Columbus St. Charles
Columbus Independence
Columbus Mifflin
Columbus Northland
Columbus Walnut Ridge
Columbus Whetstone
Columbus Whitehall – Yearling
From other areas:
Wooster
Licking Heights
Marion Harding
Logan
Region 5 includes Akron Hoban, Cleveland Benedictine, Hudson, Mayfield, Austintown Fitch, Walsh Jesuit and Warren Harding.  Region 6 includes Avon, Avon Lake, Barberton, Wadsworth, Toledo Central Catholic, Toledo St. Francis and Toledo St. John's.  Region 8 includes Cincinnati LaSalle, Cincinnati Winton Woods and Kings.
Massillon will once again feature a very competitive schedule, opening on Friday August 20 at home against Pickerington Central, the 2019 Division 1 state champs and 2020 Division 1 state finalist.  Other major opponents include 2018 Division 1 state champion Lakewood St. Edward, Austintown Fitch, Canisius from New York and Canton McKinley.