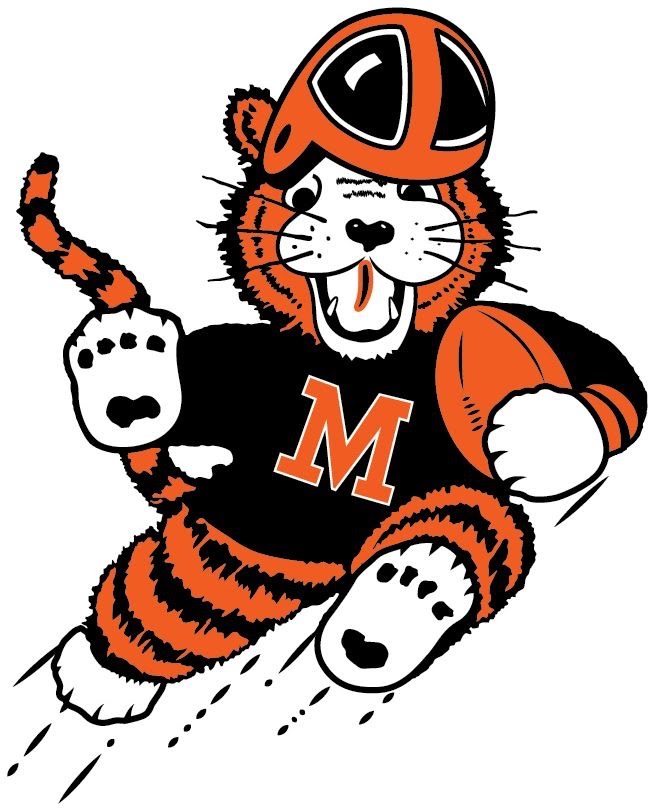 In last year's regional finals, Massillon upended local rival Perry 43-13.  In so doing, they ran their streak of consecutive wins against their peers, the public schools, to 31 games, a mark that is second only to the 48-game streak of Paul Brown and Elwood Kammer that spanned the 1937-42 seasons.  That 31-game mark will be on the line this fall in the Tigers' opening game when they face Pickerington Central, which boasts a significant streak of their own.
Massillon's streak is currently the highest active one among all Division 1 and 2 schools.  It's followed by Pickerington Central (21) and Cincinnati Winton Woods (13).  Others of note include Avon (11), Lakota West (10), Hudson (9) and Clayton Northmont (8).
In 2017 Massillon lost to Cincinnati Winton Woods in the state semifinals and they haven't lost to a public school since, beginning with a 49-0 rout of Canton GlenOak in Week 2 of the following season.  Included in the streak are two consecutive undefeated regular seasons and three playoff regional titles.  The Tigers also outscored their opponents by an average of 45-12.  But, for a Division 2 school, the competition wasn't necessarily chopped liver.  What legitimizes the run is that 21 of the 31 opponents were playoff qualifiers, including the likes of Canton McKinley, East St. Louis, Perry, Warren Harding and Wadsworth, plus two very worthy foes from Pennsylvania in Gateway and Penn-Trafford.  Four wins came against Warren and three were over McKinley.  But in spite of all those wins and three consecutive trips to the state finals during the streak, once again it was those pesky parochial schools that got in the way of the state title, all three times.
Pickerington Central last lost to Groveport Madison 19-14 early in the 2019 season.  But it didn't stop them from winning the rest of their games and capturing the Division 1 state title with a victory over Cincinnati Elder.  Their public streak currently stands at 21 and includes wins over such teams as Hilliard Davidson, Mentor (twice), Pickerington North and Westerville Central.  In 2020 they were ousted from the playoffs by Cincinnati St. Xavier.
Winton Woods' last loss came at the end of the 2018 season at the hands of Massillon, 41-20.  Their streak stands at 13.  Their slate of public schools has been a little light since joining the Eastern Cincinnati Conference, but they do have a pair of wins over parochial schools Cincinnati Moeller and Cincinnati LaSalle versus four defeats.  Last season's playoff run ended at the hands of LaSalle.
Avon owns an active streak of 11 games, a stretch that began following a 35-10 loss to Massillon in 2019.  That defeat also broke a previous 21-game streak that stretched back into 2018.  Their season ended last year in the state semifinals with a loss to Akron Hoban.
The streaks of Lakota West, Hudson and Northmont remained alive at the end of last year, as they were each ousted from the playoffs by parochial schools.  In fact, every school in this story lost in last year's playoffs to a parochial school.  Hmm.
If you were wondering about the parochials vs. the publics, the longest active streak belongs to Akron Hoban, at five in a row.  But keep in mind that their schedules are dominated by teams from their peers, as they rarely play public schools in the regular season.  The current streak began following a loss to Massillon in the 2018 playoffs.  Last year they defeated the Tigers in the finals to keep the run alive.
What will these streaks look like following the 2021 season?  One for sure will fall right away when Massillon puts its 31-game streak up against Pickerington Central's 21: the two longest active streaks in the state.  It should be a good one.