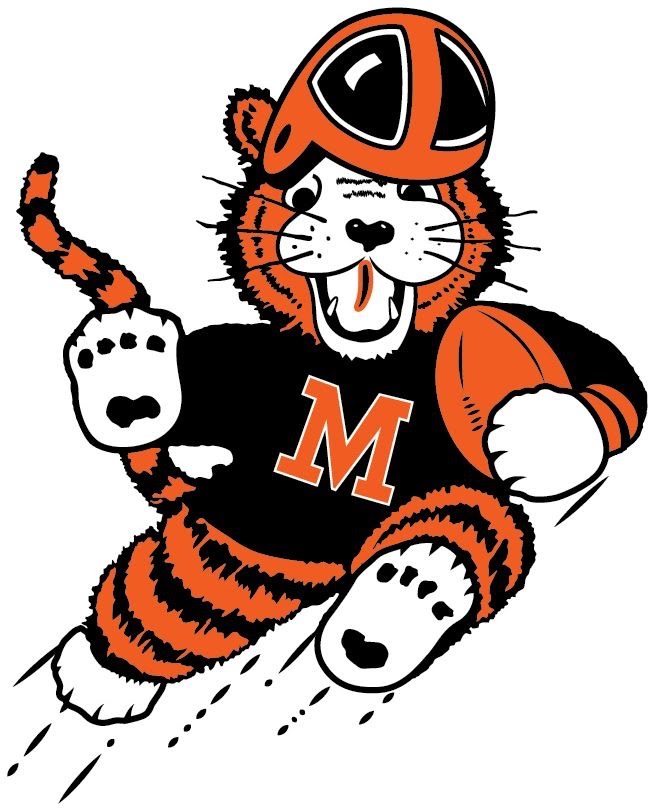 Another challenging schedule awaits the Tigers for the upcoming football season, highlighted by games against Pickerington Central, Lakewood St. Edward, Canisius and Canton McKinley.  It comes on the heels of three consecutive appearances in the Division 2 state finals, during which time Massillon compiled a 38-4 record.
Hopes are high that this schedule actually comes to fruition after the difficulties surrounding the Covid-19 pandemic last year.  Two weeks before the 2020 season got underway, fearing that the spread of the virus would accelerate by Thanksgiving, the OHSAA canceled all existing contracts and shortened the season to just six games, with all teams automatically qualifying for the playoffs.  In essence, the Tigers were forced to completely regenerate a new schedule just two weeks before the start of the season.  They ended up with perhaps the most challenging schedule they had ever faced, with the likes of St. Edward, Cleveland Benedictine, Cleveland St. Ignatius and McKInley.  But they did win five of the six games.
Incidentally, the 2021 season will start August 20, a week earlier than normal, in order to accommodate a sixth week of playoff games.  Starting this year twelve teams qualify in each region instead of the traditional eight, with the top four having byes in the first round.
Here is the full schedule along with some key data:
Pickerington Central – H
League: Ohio Capital Conference
Playoff Division: 1
2020 Overall Record: 11-1
2020 Playoff Results: Lost 44-3 to Cincinnati St. Xavier in the state finals
5-Year Record: 62-8 (.886)
5-Year Playoff History: 5 appearances; state titles in 2017 and 2019; runner-up in 2020
Last Time vs. Massillon: No games played
Historical Series vs. Massillon: 0-0
Bonus: Returns wide receiver Lorenzo Styles, the Division 1 Offensive Player of the Year
 Canton GlenOak – H
League: Federal League
Playoff Division: 1
2020 Overall Record: 0-8
2020 Playoff Results: Lost 42-0 to Lakewood St. Edward in Round 1
5-Year Record: 11-38 (.224)
5-Year Playoff History: 2 appearances; lost in Round 1 each time
Last Time vs. Massillon: Lost 55-13 in 2019
Historical Series vs. Massillon: Massillon leads 12-4
Bonus: Re-hired Scott Garcia as head coach
Reynoldsburg – H
League: Ohio Capital Conference
Playoff Division: 1
2020 Overall Record: 4-4
2020 Playoff Results: Lost 53-19 to Lancaster in Round 1
5-Year Record: 34-17 (.667)
5-Year Playoff History: 3 appearances; lost in Round 2 twice
Last Time vs. Massillon: No games
Historical Series vs. Massillon: 0-0
Bonus: Plays in the same OCC division  as Pickerington Central; lost last year 38-13
Warren Harding – A
League: All-American Conference
Playoff Division: 2
2020 Overall Record: 6-4
2020 Playoff Results: Lost 35-6 to Hudson in regional semifinals
5-Year Record: 34-17 (.667)
5-Year Playoff History: 4 appearances; lost in regional finals in 2016
Last Time vs. Massillon: Lost 24-0 in 2020
Historical Series vs. Massillon: Massillon leads 57-25-3 (second-longest series)
Bonus: Return 3 starters on offense and 5 on defense
Lakewood St. Edward – H
League: None
Playoff Division: 1
2020 Overall Record: 6-2
2020 Playoff Results: Lost 35-31 to Medina in Round 3
5-Year Record: 50-12 (.806)
5-Year Playoff History: 5 appearances; state title in 2018
Last Time vs. Massillon: won 24-23 in 2020
Historical Series vs. Massillon: 3-3
Bonus: Returns 4 starters on offense and 7 on defense, including quarterback Christian Ramos
Austintown Fitch – A
League: All-American Conference
Playoff Division: 2
2020 Overall Record: 7-1
2020 Playoff Results: Lost 24-10 to Warren Harding in Round 2
5-Year Record: 31-18 (.633)
5-Year Playoff History: 2 appearances; only playoff win was in 2020
Last Time vs. Massillon: Lost 55-7 in 2019
Historical Series vs. Massillon: Massillon leads 18-8
Bonus: In games played at Fitch, Massillon leads the series 7-5
Euclid – H
League: Greater Cleveland Conference
Playoff Division: 1
2020 Overall Record: 5-3
2020 Playoff Results: Lost 30-20 to Cleveland St. Ignatius in Round 2
5-Year Record: 39-16 (.709)
5-Year Playoff History: 5 appearances; never won more than one game in each year
Last Time vs. Massillon: No games
Historical Series vs. Massillon: 0-0
Bonus: Defeated Medina 31-28 in the regular season last year; Medina beat both St. Edward and St. Ignatius in the playoffs
Canisius, NY – H
League: Monsignor Martin Athletic Association
Playoff Division: Ohio equivalent 2
2020 Overall Record: n.a.
2020 Playoff Results: n.a.
5-Year Record: 30-16 (.652)
5-Year Playoff History: 4 appearances; never won more than one game in each year
Last Time vs. Massillon: Won 49-35 in 2017
Historical Series vs. Massillon: Canisius leads the series 1-0
Bonus: Did not field a team in 2020
Wooster – H
League: Ohio Cardinal Conference
Playoff Division: 2
2020 Overall Record: 8-2
2020 Playoff Results: Lost 48-40 to Olentangy Berlin in Round 1
5-Year Record: 36-16 (.692)
5-Year Playoff History: 3 appearances; lost in Round 1 each year
Last Time vs. Massillon: Lost 53-0 in 1933
Historical Series vs. Massillon: Massillon leads 14-5
Bonus: Wooster has recently been the dominant force in the OCC
Canton McKinley – A
League: Federal League
Playoff Division: 1
2020 Overall Record: 5-3
2020 Playoff Results: Lost 27-14 to Brunswick in Round 2
5-Year Record: 37-17 (.685)
5-Year Playoff History: 5 appearances; 3-5 playoff record; no significant advancements
Last Time vs. Massillon: Lost 35-7 in 2020
Historical Series vs. Massillon: Massillon leads 73-53-5; Massillon has won 9 of the last 10
Bonus: Annually a leading contender to win the Federal League; returns 4 starters on offense and 6 on defense, including inside linebacker Mani Powell
The book on Massillon:
League: Independent
Playoff Division: 2
2020 Overall Record: 10-2
2020 Playoff Results: Lost 35-6 to Akron in the state finals
5-Year Record: 56-11 (.826)
5-Year Playoff History: 5 appearances; lost in the state finals in 2018, 2019 and 2020; regional champion in 2017
Bonus: Returns 3 starters on offense and 1 on defense, including running back Willtrell Hartson, offensive linemen Toddrick Lee and Jaiden Woods, and safety/wide receiver Austin Brawley