Dennis Franklin is remembered by Massillon fans as the starting quarterback for Tigers when they won their last state championship.  In Michigan he is remembered for being the starting quarterback that led the Wolverines to three straight Big Ten titles.  During those years his teams won a lot of games, although Dennis rarely put up great numbers based on today's standards.  So it was not the running nor was it the passing that made him such a fan favorite.  Instead, it was his leadership ability, the ultimate field general guiding his teammates to victory after victory.  And this attribute wasn't lost on his coach at Michigan.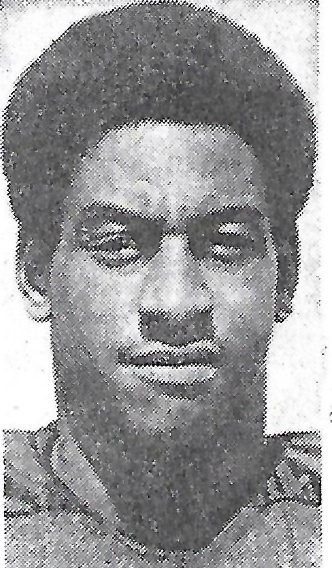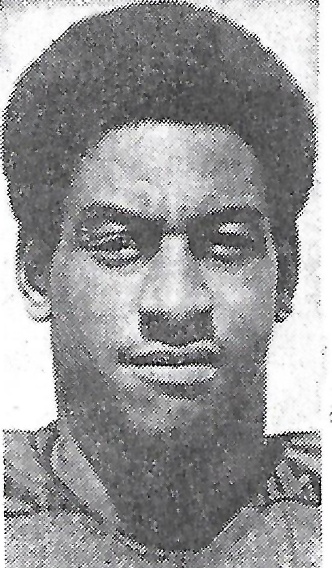 "Dennis Franklin is one of the all-time great quarterbacks at the University of Michigan.  For three years he was 30-2-1, and he never went to a bowl game.  That's why a lot of people don't know how great Franklin was.  In 1973, when we were undefeated and tied Ohio State, Denny was hit on the blitz and broke his collarbone.  The Big Ten didn't think we could beat Southern Cal in the Rose Bowl without Denny, so they voted Ohio State to go.   He was a great, great quarterback." – Bo Schembechler, Legendary Michigan Head Coach. (Masssillon Memories, by Scott H. Shook, 1998)
Franklin was born on August 24, 1953 and attended Massillon Washington High School, graduating in 1971.  After Massillon, he attended the University of Michigan to continue his football career.
As a Massillon junior in 1969, during Coach Bob Commings' inaugural year, Franklin split time at quarterback with Gary Herring, completing 52% of his passes for 380 yards and three touchdowns.  HIs best passing performances that year came during wins against Cleveland Benedictine (6 for 10, 49 yds.) and Toledo Whitmer (5 of 7 for 91 yds. and a TD), and during a 0-0 tie against Steubenville (9 of 16 for 120 yds.).  The Tigers finished 7-2-1 in that rebuilding season.
The following year it all came together and with just Franklin at the QB position the team exploded with an undefeated 10-0 season.  Massillon led the All-American Conference in both rushing and passing and outscored its opposition 412-29.  In a key Week 4 matchup with state-ranked Niles, Franklin led his team to a 22-3 comeback victory.  He also scored all three touchdowns in a 22-0 victory over Warren Harding and was involved in four TDs against Trotwood Madison.  The magical season was then punctuated by a 28-0 victory over previously undefeated Canton McKinley.
"I think it's their quarterback who really keeps them going," said Coach Norm Decker, coach of Tiger opponent Toledo Whitmer.  "We couldn't key on (all-state running back Mike) Mauger because of him.  He keeps everything honest.  I really think he makes their team.  He's better than Mauger."
Massillon was voted as the best team in Ohio by the Associated Press, that campaign coming prior to the introduction of the state playoffs.  It was also the last state championship won by the Tigers.
Franklin had a consistent year throwing the ball, completing 33 of 78 passes for 699 yards and 13 touchdowns.  But it was when he began to showcase his athletic running ability (79 carries for 363 yards and 9 TDs) that he became a complete quarterback.  For his effort, Dennis was named 2ndTeam All-Ohio and invited to play in the Ohio North-South All-Star Game, where he was the starting quarterback for the North.  Subsequently, he received a scholarship to play football for the University of Michigan.
Freshmen were not permitted to participate in Division 1 college football at that time, so he had to tone his skills for a year and await his chance.  It was a year well spent, documented by receipt of the John Maulbetsch Award, given to a freshman football candidate after spring practice on the basis of desire, character, capacity for leadership and future success both on and off the field.  Bo Schemblecher always said that Franklin would have been his starting QB that first year if the NCAA had allowed it.
In Franklin's sophomore year he was named starting quarterback.  Sportswriters immediately jumped on the novelty that he was the first ever black quarterback at Michigan.  And the writers continued to pound that theme throughout Franklin's career.  "Every time I'd do an interview, they'd throw that tag on me," Dennis said.  "It became annoying.  Eventually, it went away."
Michigan was stellar during those three years with Dennis at the helm, compiling a record of 30-2-1 and winning or tying the Big Ten Championship each year.  Franklin led his team in passing yards and total offense every year and he was voted team captain his senior year.
In spite of the great team record, the nemesis was always Ohio State, coached by the legendary Woody Hayes.  Against OSU, Michigan lost twice (14-11 in 1972 and 12-10 in 1974) and tied once (10-10 in 1973).  In that 1973 game, Ohio State scored 10 points in the second quarter to take an early 10-0 lead.  But Franklin engineered a comeback in the fourth quarter, scoring himself on a 10-yard run off an option play.  Michigan led in total offense 303-234 and Dennis passed for 99 yards.  In spite of the tie, the Wolverines had achieved success, recording their first undefeated season since 1948.  Also, they were named co-national champs by National Championship Foundation and Poling System.
But the tie created a national controversy regarding post-season play.  During that era, the Big Ten sent just one team to a bowl game and traditionally no team went two years in a row.  But although OSU had represented the Big Ten in the Rose Bowl the previous year, the league athletic directors voted 6-4 to snub Michigan in favor of the Buckeyes.  The decision was presumably based on the fact that Franklin had broken his collar bone late in that final game and Michigan would be at a disadvantage without him.  Thus OSU made the trip, to the ire of the Wolverines and Dennis Franklin himself.
"We felt that we had played better than they did," said Franklin.  "We felt that we should have gone to the Rose Bowl.  I don't really think it (the injury) should have any impact.  The issue is, 'do you deserve to go?'  The fact that Ohio State had gone the year before and we played better in the Michigan-Ohio State Game." – BTN Original documentary "Tiebreaker"
In the 1974 game, Michigan scored first on a 42-yard pass from Franklin to Gil Chapman.  However, they missed a 33-yard field goal at the end that would have won the game.
After the season, Franklin was named 1st Team All-Big Ten and Honorable Mention All-American.  He also received the Meyer Morton Award, given by M Club of Chicago for the football player that shows the greatest development and most promise as a result of spring practice.
Dennis finished 6th in the voting for the Heisman Trophy that year and concluded his collegiate career by playing in the East-West Shrine Game and the Hula Bowl.
Following college, he was drafted by the Detroit Lions as a wide receiver.  But an injury early in his second season interrupted his career and he finished with just 6 catches for 125 yards.
In 2007, Franklin was inducted into the Stark County High School Football Hall of Fame.  But he was quick to attribute his success to others.  "Whenever you get an honor such as this, that's exactly what you think," he said.  "You think of all the friends you met and made … you never make it to something like this on your own.  It takes a lot of cooperation and I'm thankful for all the teammates and coaches that instructed me and had a role in developing me as both an individual and a football player."  "At Michigan, Coach Schembechler was simply looking for the best player to play the position.  That turned out to be me at that time." – David Harpster, The Independent
Post-football, Dennis Franklin was vice president of King World Productions for 13 years.  He is currently working in real estate in Beverly Hills, CA.
Story by Don Engelhardt