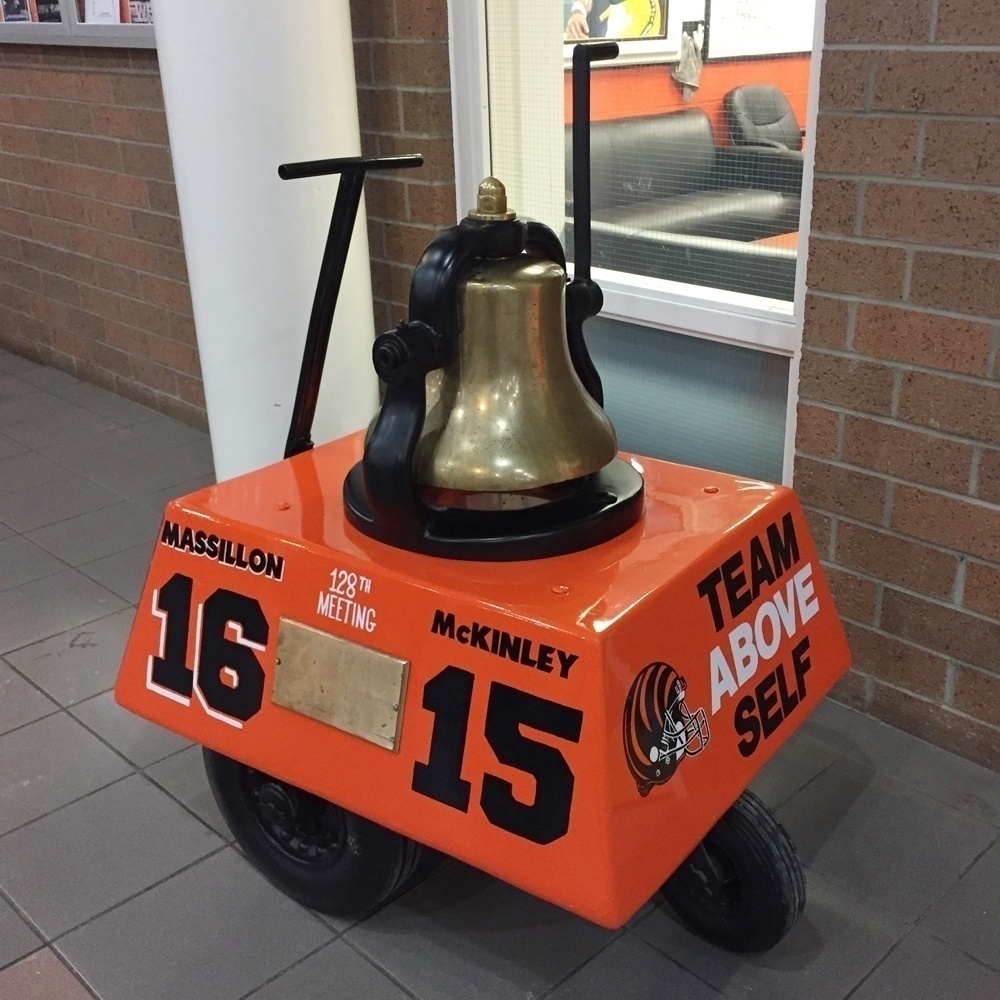 The "Victory Bell" has been repainted to reflect the final score of Massillon's recent encounter with Canton McKinley. The Bell is awarded annually to the winner of the Massillon-McKinley regular season game, of which the Tigers have won five of the last seven.  The recent win was also the inaugural game against the Bulldogs in the new Tom Benson Stadium.
The Bell was originally a component of Locomotive Engine No. 922, which was owned by the Wheeling and Lake Erie District of the Nickel Plate Railroad.  In 1957, after 2,000,000 miles of service, the engine was retired and the bell was then donated to Massillon and McKinley as a trophy going to the winner of the annual rivalry game.
Massillon won that first contest 25-7 and kept the Bell for nine consecutive years before the Bulldogs finally had a chance to see it in 1966.  Overall, the Tigers have claimed ownership 37 times compared to McKinley's 24.  However, after those first nine games, the series record has been fairly even with neither team keeping it for more than four years.  This is the mark of a healthy rivalry.